SCT Performance Chips & Programmers
Unveil how well your vehicle can really perform with the help of a vehicle tuner from SCT! Better horsepower, better throttle response, and better fuel economy are all added performance benefits when you invest in one of these. Most employ a bright, interactive screen to change and restore tunes easily, as well as built-in performance tests to measure your engine's capabilities in a snap. Your driving experience is about to change for the better, so prepare yourself by reading up on all the latest SCT products below!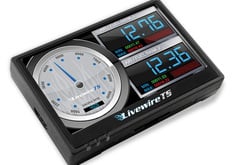 From $599.00
Free Shipping
Quick View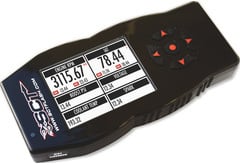 From $399.00
Free Shipping
Quick View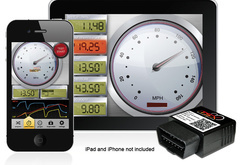 From $469.00
Free Shipping
Quick View
About SCT Performance Performance Chips
SCT works to provide the very best for their customers from beginning to end. Because they employ performance enthusiasts that build and race high-performance vehicles rather than just sales people, they churn out products that are simply unmatched by anyone else on the market. Their commitment to the best certainly doesn't go unnoticed, as it can be seen in every one of their parts that performs even better than advertised.
Most premium products like those from SCT are sold for prices sky high, but not here at Auto Accessories Garage. Even more, our customer service is the best around, providing genuine customer reviews, high-def product photos, and even a team of product experts available 7 days a week to assist you with any questions you might have. Plus, each one of our SCT vehicle tuners are backed with a 1-Year Price Match Guarantee and ship to you 100% free. We work to save you what should undoubtedly be yours, so engage with the best by shopping with AAG!