Seat Cover Accessories
Your seat covers protect your factory upholstery from stains and damage, but what's protecting your covers? Count on seat cover accessories like - like our seat cover cleaners - to keep it in pristine condition. You can even enhance your comfort with a seat warmer that slides between your cover and the seat. With our seat cover accessories, you'll get the most out of your covered seats.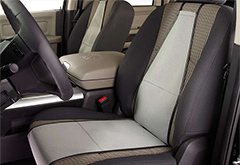 Protect yourself from the chilling cold of wintertime with a Covercraft Seat Heater. Made using patented PTC (Positive Temperature Coefficient) technology, this heater is designed to reach the desired temperature and maintain it without spiking better than Wire Type or Carbon Fiber heaters. These seat heaters are the perfect compliment to aftermarket seat covers and connect via your vehicle's accessory outlet, and each purchase includes two heaters.
From $199.00
Free Shipping
Quick View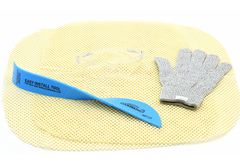 Install your custom seat covers like a pro with the Coverking Seat Cover Installation Kit. This kid includes an Installation Tool, Kevlar Gloves, Seat Anchor Track Pads, and Safety Glasses. Made in the USA and backed by a 30-Day Money Back Guarantee.
From $22.99
Free Shipping
Quick View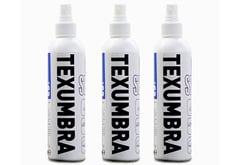 Renew and enhance the look of your Coverking seat covers with Coverking Texumbra Fabric Protectant. It works so well with Coverking covers in particular because it was designed specifically for use with those covers. Use as directed every 3 to 5 months for guaranteed results, and don't be afraid to also use this protectant on a wide variety of other fabrics and applications, including everything from patio furniture to leather upholstery.
From $21.49
Free Shipping
Quick View
Want to learn more? Read our:
About Seat Cover Accessories
Slow down the onset of stains and sun fade with our Seat Cover Accessories. With a car seat cover cleaner you can both maintain and restore your cover's fabric and give it extra UV-resistance. Do you want the luxury and comfort of heated seats, without the expense of a factory system? Slide a set of our seat warmers between your seats and you'll instantly enjoy more comfortable winter driving. Pick up your seat cover accessories at AAG and save - we'll even hook you up with free shipping.