Toyota Tundra Towing Mirrors
Make pesky towing accidents a non-issue Toyota Tundra towing mirrors step up your ride's visibility. They'll also fit your ride nicely thanks to their vehicle-specific styles. You'll notice a major change in the way you pilot your truck, one we know you'll love.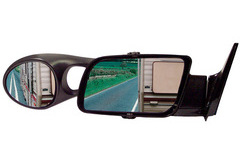 From $42.99
Free Shipping
Quick View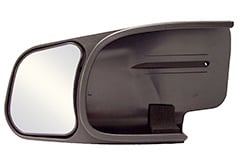 From $32.53
Free Shipping
Quick View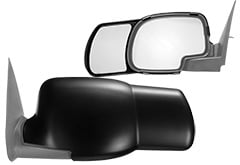 From $65.98
Free Shipping
Quick View
About Toyota Tundra Towing Mirrors
You picked the truck you did because it is so powerful. Get the most use out of that power with Toyota Tundra Towing Mirrors. Whether directly replacing your factory mirrors or sliding them in over top of whatever's there, you'll have an extended view down the side of your rig that will help you safely operate it. No matter what you've got behind you, Tundra Towing Mirrors help you operate.
Good vision is required for safer towing, and our towing mirror extensions give you exactly that. Shop heated and motorized extended towing mirrors to score the style you are looking for. You also get one hundred percent free shipping on your whole order whenever you choose Auto Accessories Garage.
More Popular Tundra Accessories: Toyota Tundra Tonneau Covers, Toyota Tundra Lift Kits, Toyota Tundra Lowering Kits, Toyota Tundra Leaf Springs & Coil Springs & Toyota Tundra Shocks & Struts.
We offer Toyota Tundra Towing Mirrors for the following years:
2018 Toyota Tundra Towing Mirrors
2017 Toyota Tundra Towing Mirrors
2016 Toyota Tundra Towing Mirrors
2015 Toyota Tundra Towing Mirrors
2014 Toyota Tundra Towing Mirrors
2013 Toyota Tundra Towing Mirrors
2012 Toyota Tundra Towing Mirrors
2011 Toyota Tundra Towing Mirrors
2010 Toyota Tundra Towing Mirrors
2009 Toyota Tundra Towing Mirrors
2008 Toyota Tundra Towing Mirrors
2007 Toyota Tundra Towing Mirrors