In the Air Suspension world, Firestone and Air Lift are far and away the two most prominent names. Both of these brands offer a wide variety of air bags, air shocks, and compressors, as well as all the gear you need to install and manage your air suspension. Let's take a closer look at both brands so you can find the right air suspension for your vehicle.
Air Lift Air Suspension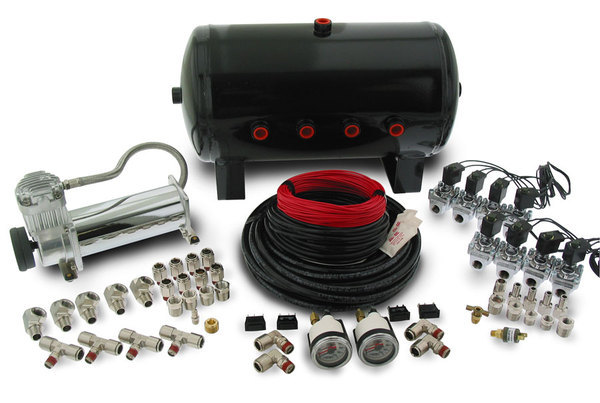 Air Lift Suspension established a name for themselves by building high-quality air compressors that are the cream of the crop when it comes to running air suspensions. Air Lift Air Management Systems are the perfect way to keep your air springs properly inflated, and they're even available in automatic and wireless designs. Don't take Air Lift as just a compressor company, though. They also offer plenty of suspension components, such as Air Lift Air Springs and the Air Lift Leveling Kit, which lets you level out super-heavy loads.
Firestone Air Suspensions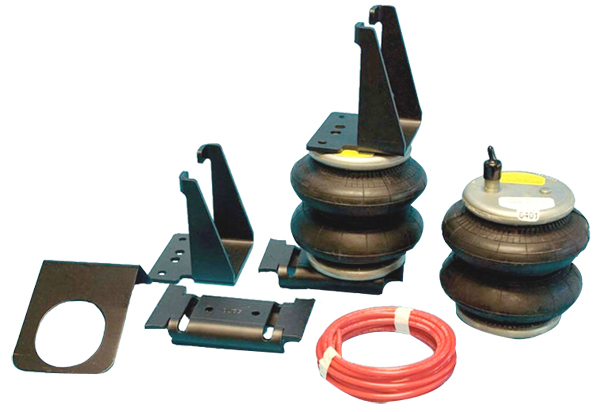 You already know the Firestone name from their 100+ years of experience making tires - so you already know they've got more than a little experience working with durable rubbers and high air pressures. That means Firestone Air Bags are made with a true understanding of rubber's properties and how to capitalize on them. With a set of Firestone Air Helper Springs you'll be able to keep your truck level when you're carrying the heaviest loads. Or, you can go with the Firestone Level Rite Air Spring System, which combines the leveling capabilities of air springs with the smooth performance of quality shock absorbers. Firestone also offers a variety of products to help you manage your air suspension, like the Firestone Compressor & Tank and the Firestone Leveling Compressor Kit.
Firestone or Air Lift - What Is The Right Air Suspension?
Deciding between an Air Lift or Firestone Air Suspension can be difficult, but the good news is both brands offer excellent construction and custom designs. Air Suspensions are designed for vehicles that do heavy-duty towing and payload hauling, rather than off-roading or racing. This chart compares Air Lift and Firestone side-by-side, and if you have any additional questions you can check out our Suspension FAQs or give us a call at 800-663-1570.
| | | |
| --- | --- | --- |
| | | |
| Air Springs Start At | $272.22 | $71.50 |
| # of Products | 13 | 10 |
| Products Available | Car Cover, Convertible Cover, Partial Truck & SUV Cover | Air Springs, Air Helper Springs, Compressors, Air Tanks |
| Warranty | 1-Year, 2-Year, Lifetime (Varies By Product) | Lifetime Warranty on Select Products |
| Shipping | FREE | FREE |
| | | |