Purchasing the right Truck Bed Cover can be a confusing, aggravating task. This is especially true if you don't want or can't afford to spend a large sum of money on one. The middle and lower cost tiers of tonneau covers have a lot going for them across a wide range of many different brands. There are so many brands, in fact, with so much going for them, that sorting among them to find the right cover for your truck can be more trouble than you might think it's worth. For instance, two of the best and most affordable brands are Lund and Extang. But which one is right for your truck?
Lund Tonneau Covers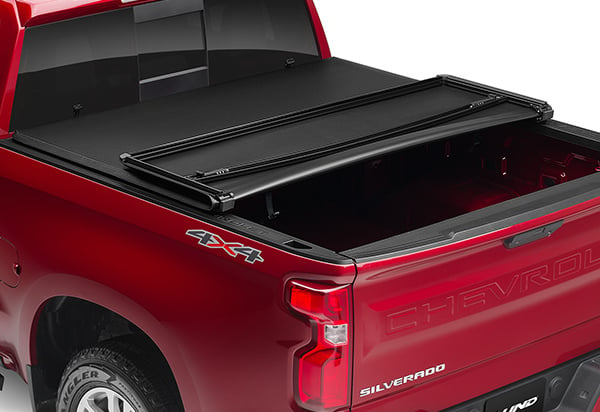 Lund Truck Bed Covers are the perfect cover for the modest-living working man or woman. They don't cost an exorbitant amount and they provide a great deal of cargo bed protection. At a price most truck owners can afford, Lund Tonneau Covers keep your truck looking sharp while simultaneously providing the ultimate in convenient security for any equipment stored in your bed. These are Soft Top Tonneau Covers designed to bring a world of usefulness to anyone who uses them. Custom-designed and easy-to-install, each of these covers also comes with a tension-adjusting system that keeps your cover tight in any weather conditions. Practical, reliable, and simple-to-use: that's the name of Lund's game, and they've been a success in the industry because of it.
There are six different Lund Truck Bed Covers to choose from, each with ample reason to invest in them. Instead of taking out a second mortgage to be able to afford an absolutely top-of-the-line tonneau, Lund has done customers the service of providing great functionality at a great price for any budget. You can't go wrong with any of these fantastic bed covers.
Extang Tonneau Covers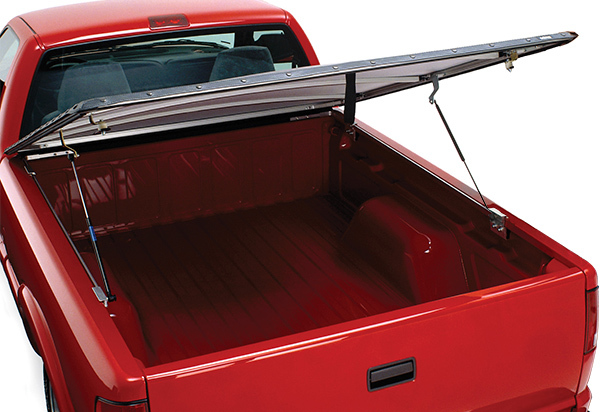 If it's choice you want, then go with Extang Truck Bed Covers and choice that you shall receive! Over 12 different tonneau covers are available to choose from, across a wide swath of designs and price points. Everything from an easy snap-on Soft Top Tonneau to an innovative Folding Truck Bed Cover that opens from the cab side is available when you choose Extang Tonneau Covers. The folks at Extang seem to have made it their goal to give customers as much of everything as they can stand and let the customer take it from there. Durably constructed and trustworthy beyond a shadow of a doubt, this is one company that saw a need and addressed it in as many different ways as it could think to do so.
You'd think so many different kinds of Extang Truck Bed Covers would dillute the overall product, but you couldn't be more wrong. Extang affords the customer a series of choices among equals that allows every individual the opportunity to get the exact tonneau they've always wanted. Whatever your needs and desires, however they coalesce, odds are Extang has you covered!
Lund vs. Extang: Which Is The Right Tonneau Cover For Your Truck?
Choosing the right Truck Bed Cover for your truck seems like it would be easy, but it isn't always. There are many factors to consider, both large and small. Determining what the most important ones are, for both you and your truck, is an essential starting point to this process. If you need further help with your shopping experience, please consult our Tonneau Covers FAQs. Good luck finding the right tonneau for your needs.
| | | |
| --- | --- | --- |
|   | | |
| Covers Starting At | $215.98 | $233.10 |
| Cover Materials | Vinyl tarps, Aluminum frames | Vinyl tarps, Aluminum frames, Fiberglass panels |
| Number of Models Available | 6 | 12 |
| Standard Tension Adjusters | Yes | Yes, when necessary |
| Toolbox Models Available? | No | Yes |
| Drilling Required for Installation? | No | No |
| Designs Available? | Soft Top, Hinged Lid | Soft Top, Hard Top, Rolling, Folding |
| Warranty | Lifetime | 10-year for Vinyl tarps, Lifetime for all other hardware |
| Shipping | FREE | FREE |
|   | | |