There are many Retractable Tonneau Covers available on the market today, and all of them do things a little differently. With so many great choiceS, it can be difficult to find the perfect Truck Bed Cover for your needs. It's not that there is too MUCH choice, but instead that what is available is too good to easily parse. It's an embarrassment of riches, and while that's great for consumers, it can also be confusing.
Take Pace-Edwards and RollBak. Each set of Retractable Bed Covers offers different things to love and different reasons for you to purchase them. But which is the best for your truck?
Pace-Edwards Tonneau Covers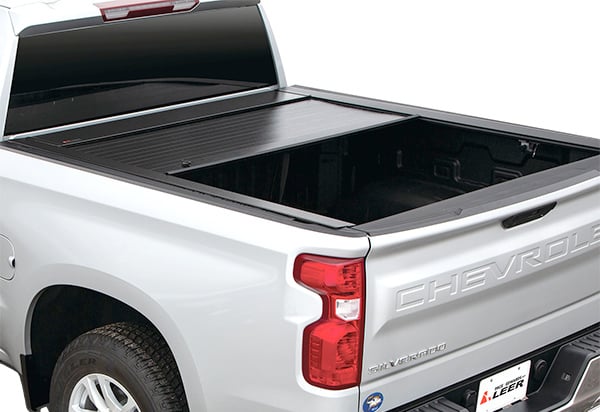 When you go with Pace-Edwards Truck Bed Covers, one thing you can count on is choice. They offer four different covers, each of which does its own special thing in its own special way. There are budget and electric Pace-Edwards Tonneau Covers in addition to standard models featuring either aluminum or aluminum/vinyl combination material, depending on your preference. These tonneaus are easy to roll off and on thanks to a spring-loaded design and smooth-gliding rails. Better still, they are simple to install when you use the optional Clamp Kit to attach them without drilling to your bed rails.
All it takes is one hand to operate Pace-Edwards Bed Covers. There is not a more convenient set of covers on the market. They can run a bit higher than the RollBak, but choosing these covers means choosing a company devoted to the individual quality of its products. In many ways, you can't go wrong, no matter which Pace-Edwards cover you choose.
RollBak Tonneau Covers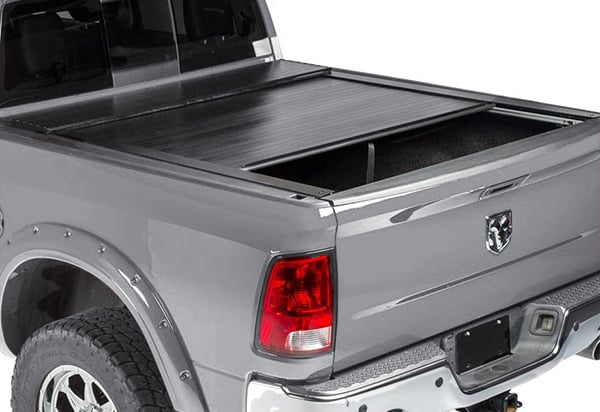 The RollBak is a singular entry in BAK Industries' full line of tonneau covers. But what a cover it is! A RollBak Truck Bed Cover glides easily on and off thanks to innovative design parameters and BAK's legendary commitment to excellence. Heavy-duty materials make for total security and durability, and every RollBak Tonneau Cover is both weather-tight and custom-designed for your pickup. A felt underside protects both your cover and your cargo from damage resulting from shifting and jostling, and if all this isn't enough, rest assured: every RollBak is proudly made in the USA!
BAK makes a bunch of different tonneaus, but none of them are quite like the RollBak Bed Cover. This is one forward-thinking cover that actively tries to make your life easier every single time you use it. Put another way: you can count on the RollBak!
Pace-Edwards vs RollBak: Which Is The Best Tonneau Cover For My Truck? 
Both Pace-Edwards and RollBak make fantastic Truck Bed Covers that you would be lucky to own. That's the truth of the matter, but it doesn't necessarily help you make a decision. Consider factors like how much you're willing to spend, and what you ultimately hope to get out of your new Tonneau Cover. If you still have further questions, consult our Tonneau Covers Buying Guide or call our helpful Customer Service line at 800-663-1570. Thanks for stopping by, and Good Luck with your shopping process.
| | | |
| --- | --- | --- |
|   | | |
| Covers Starting At |  $701.00 | $893.85 |
| Available Models | 4 available tonneau covers, including Bedlocker electric & Roll Top budget models | Rollbak G2 |
| Canister position | Flush with rails  | Slightly elevated over rails; cover itself flush with rails |
| One-hand operation? | Yes  | Yes |
| Cover Materials | Aluminum, either Powdercoated or Vinyl Polymer coated  | Aluminum |
| External Locking | Yes | No, locks via tailgate and concealed mechanism |
| Installation | Via rail clamps - NO DRILLING  | Via rail clamps - NO DRILLING |
| Warranty | 3-Year  | 1-Year |
| Shipping | FREE | FREE |
|   | | |