B&W Hitches
When you've got heavy duty loads to tow, you need a B&W Gooseneck Hitch. Stationed in the middle of your truck bed for greater leverage, these hitches allow you to bring along your camper trailer or horse trailer on your next road trip. Whether you need it for work or utilize it for play, a B&W gives you the strength to get the job done. Best of all, their innovative designs make it as convenient and easy to use as it is strong.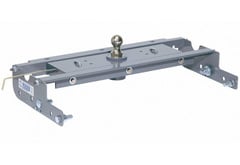 From $526.90
Free Shipping
Quick View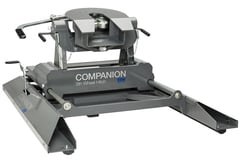 From $1,690.50
Free Shipping
Quick View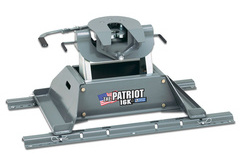 From $687.70
Free Shipping
Quick View
About B&W Towing & Hitches
You're in the right place if you're looking for the perfect B&W Gooseneck Hitch for your truck. At AutoAccessoriesGarage.com, all you need to do is tell our handy vehicle selector what kind of truck you drive, and we'll show you every custom hitch available for it. Check out our selection of pictures and product descriptions, and make the right choice for you and your truck. If you're in the market for a B&W Gooseneck for your rig, then you need to see AAG!
B&W Towing & Hitches Reviews
slsplets
from Keyport, WA wrote:
This product was a little time consuming to install, but fit very nicely. If you have any mechanical ability and the proper tools, you should have no problem installing the hitch. It is always kind of scary cutting a hole in the bed of your truck, but I got over it. A little difficult to acess some of the bolts to torque, but diligence and patience paid off. I got to use the hitch 3 days after installing it and it works great. The only recommendation I have it that maybe the packaging should be a little more heavy duty as I was afraid to open the box after arrival. The carrier wasn't kind in transit, but all was intact. Nice job! Read more B&W Turnover Ball Gooseneck Hitch customer reviews.
Daniel B
from Pleasant View, UT wrote:
Installation was a breeze. Only problem was the metal tabs to hold the bolt heads inside the boxed frame. The tabs weren't strong enough to keep the head from turning when torquing the bolt.
Matt J
from Exira, IA says:
I have a 2003 dodge 2500 short and was not happy with how far forward the ball sat in the bed, I will have to be very careful turning with this ball, not very happy with my purchase.