Draw-Tite Towing & Hitches
Fifty years of experience doesn't just come out of nowhere. That experience means a lot, as Draw-Tite Hitches are among the best in the business. These hitches are tough, long-lasting, and guaranteed to fit perfectly on your vehicle. Before you trek out with your trailer, check these products out and make sure you're properly equipped.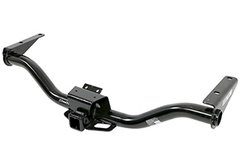 From $69.81
Free Shipping
Quick View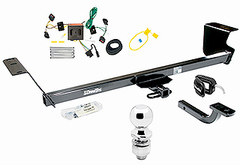 From $139.40
Free Shipping
Quick View
Want to learn more? Read our:
About Draw-Tite Towing & Hitches
Draw-Tite Hitches come with the best prices and the best service when you shop AAG. Our friendly customer support crew is on the line to help you answer any questions. Simply call us, email us, or even chat online and we'll take care of you. Plus, we make sure your Draw-Tite towing gear is designed for your specific year, make, and model so you know it'll fit perfecly and perform great.
Draw-Tite Towing & Hitches Reviews
Chris B
from Mission Viejo, CA said:
The tow bar arrived in a few days and was easy to install. It took less than 20 minutes to put in and saved me over $300 from having the dealership install it. Remember to order the wiring harness for brake lights, too. Read more Draw-Tite Trailer Hitch customer reviews.
Gregory S
from Saginaw, MI said:
This item was as advertised, a perfect fit for my 2008 Jeep Wrangler. The instructions that were included were easy to follow, and the hitch came with all the necessary hardware!!
Lewis C
from Cato, NY wrote:
The trailer hitch is a perfec fit on our 2005 Prius and easy to install. It was extremely easy to install except for extracting the old rusted-bolts holding on the tow hooks. It took an impact hammer to loosen those bolts. We live in an area where significant amounts of salt are spread on the roads in the winter.