Road trips, moving, and other cargo-intensive driving trips require a trailer hitch to get everything where you want to go. At AAG we offer a variety of quality receiver hitches and towing accessories that let you do the job right. Let's take a look at two popular brands to help you decide between a Reese or Draw-Tite hitch.
Reese Hitches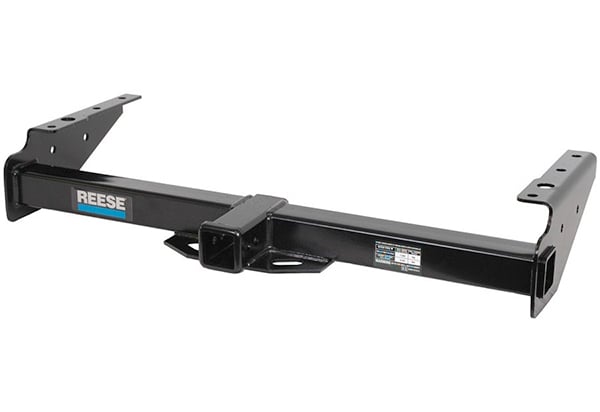 Chances are you've seen Reese Towing Accessories at your local hardware store or rental shop. That's because Reese is one of the most popular names in hitches and towing gear - and rightly so. Reese has been around for over six decades, so they've obviously been doing it right. And with so much experience behind their products, they know exactly what trailer haulers like you need. You can pick up a Reese Hitch as well as extras like a Reese Trailer Ball Mount or Hitch Locks to keep your rig secure.
Reese designs every one of their trailer hitches to your exact make, model, and year, ensuring a perfect fit. In most cases you won't even have to break out the drill. They also utilize a tough "Metalshield" finish that's salt-spray tested to fight rust and corrosion. Plus, they feature a patented collar and plug receiver design that provides a more secure fit for your ball mount. Choose from Reese Receiver Hitches with up to a Class V, 12,000 lbs GTW rating.
Draw-Tite Hitches
Another long-lasting player in the hitch game, Draw-Tite builds hitches that are worthy of their longevity. They call on fifty-plus years of experience to build hitches that fit great, perform great, and last a lifetime. Draw-Tite Hitches are also built with advanced state-of-the-art technology, including laser/plasma cutting devices and a rust-fighting E-Coat finish. They even use modern gear to test their products - everything from structural strength and rigidity to corrosion resistance is rigorously tested and closely monitored to ensure the optimal performance from your hitch.
Draw-Tite Hitches are built in Class I-V ratings, so depending on your vehicle you can pull up to 10,000 pounds. They're all custom-designed to your exact vehicle for a precise fit and no-drill installation. Even more, every Draw-Tite Hitch is backed with a Lifetime Warranty.
Draw-Tite or Reese - Which Hitch To Choose?
Both Draw-Tite and Resse Hitches are excellent options when it comes to trailer hitches. One might be better for your particular needs and vehicle, however, so check out the comparison chart below and find the right hitch for you.
| | | |
| --- | --- | --- |
|   | | |
| Starting From | $57.91 | $70.70 |
|  Tube Design |  Round or Square | Square |
|  Finish |  Black  "Metalshield" |  Black  E-Coat |
|  Weight Ratings |  Class I-V Receiver Hitches |  Class I-V Receiver Hitches |
| Available Accessories | Locks, Ball Mounts, Hitch Pins |  None |
| Warranty | Lifetime |  Lifetime |
| Shipping |  FREE |  FREE |
|   | | |