AMP Research Truck Bed Extenders
Sometimes, your factory set-up just doesn't leave enough space for all your cargo. That's where AMP Research Truck Bed Extenders come into play. These helpful accessories afford your truck as much as two feet of extra space for your cargo. That includes special designs for motorcycles and innovative features like turning into a cargo basket when your tailgate's up. It just became a whole lot easier to work with your truck.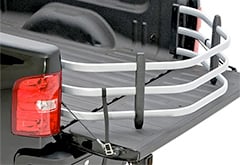 From $329.99
Free Shipping
Quick View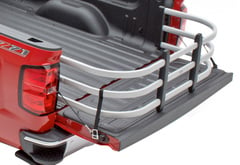 From $329.99
Free Shipping
Quick View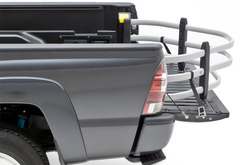 From $329.99
Free Shipping
Quick View
About AMP Research Truck Bed Accessories
Get the right AMP Research Truck Bed Extender at AutoAccessoriesGarage.com and see how easy it can be. And by "it", we mean EVERYTHING, from finding the right parts to getting the right details to knowing whether or not something fits. If you choose to buy something, we'll ship it your way completely free. Online shopping doesn't have to be a hassle, and it won't be at AAG.
AMP Research Truck Bed Accessories Reviews
Francisco C
from Palmdale, CA said:
The merchandise arrived fast, the instructions are easy to use I'm a person that is not handy but I just spend around 40 minutes to assemble it. Seems that it is good quality material. I'm happy with the purchase. Read more AMP Research Bed X-Tender HD Max customer reviews.
Thomas M
from Saint Charles, MO said:
Had to make a major modification because of my tonneau cover. Original design wouldn't flip to use because it struck the locking mechanisms that were at the tailgate. Definitely not the fault of the manufacturer of the extender.
Michael D
from Petersburg, IN said:
My experience with your product. Shipping was appropriate. Assembly was easy. Installing it to my truck just as easy. The quality of this product looks to be spot on see no flaws in the finish or the material it's made of. It looks to do what it's supposed to although I have not used it yet. The looks of this product on my truck looks outstanding.
Bryan F
from Crestview, FL says:
Put this in a 2015 F150 with a Bak industries rollback tonneau cover. Fit was pretty close, but everything works great without rubbing. Fit, looks and function are outstanding. Read more AMP Research Bed X-Tender HD customer reviews.
Cyndy
from Alta Loma, CA wrote:
The AMP Bed X-Tender HD is just what I wanted. Price was right, delivery was quick. The only thing is that the straps that hold it on the tailgate of our 2007 Ford F-150 are to short. Other than that, I am very pleased. Thank you AAG for your great service.
Brian H
from Tabernacle, NJ said:
I had been searching for a bed extender to increase storage in my truck. After our online purchase, installation to our vehicle had to be modified to fit. It functions as advised. Would have liked it to be constructed of sturdier materials but it does what it was intended to do. Functional purchase.