There's no need to crawl around in your truck bed or strain yourself trying to grab hard to reach objects. When you have a truck bed slide, you can pull your gear out towards you, then you can arrange it and store it however you like it. When you're ready to go, just push your cargo slide back into your truck bed. It's really as easy as that.
Cargo slides aren't just for pickup trucks either. Many models are compatible with vans and SUVs. Plus, many truck bed slides are fully compatible with bed caps, campers, and tonneau covers. Various styles of cargo sliders have different functions and abilities, so which one is right for you? We took a look at years of customer reviews and sales data to put together what we're calling the Top 10 Best Truck Bed Slides of 2019.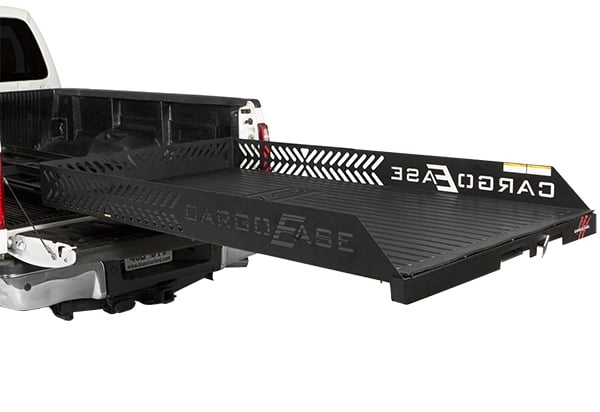 Cargo slides generally only slide out so far, maybe 50% your bed length, maybe 75%, but some people always need more. If you fall into this boat, the Cargo Ease Full Extension Truck Bed Cargo Slide could be the perfect thing for you. This slide can hold up to 2,000 lbs. of gear and extends 100% the length of your truck bed.
This is the second truck I have installed this cargo slide into and I imagine as long as they make it I'll be buying it for my new trucks.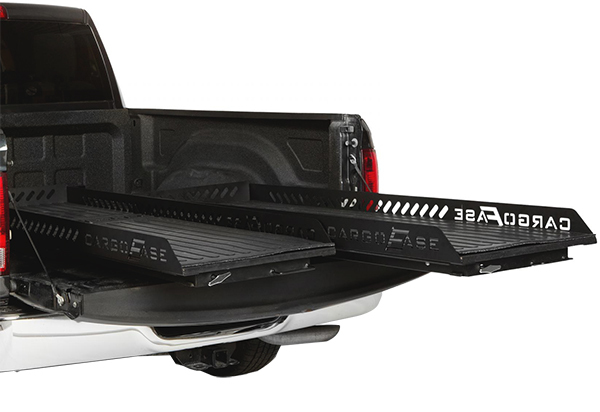 Offering two individual slides, the Cargo Ease Dual Truck Bed Cargo Slides will give you double the slides in the same amount of bed space. This more manageable set-up arrives at your door fully assembled and ready to go. Each slide extends to 70% the length of your bed and goes on easy with a simple bolt-on installation.
Really goes on easy and is very ergonomic. I like they way it looks and how easy it slides out.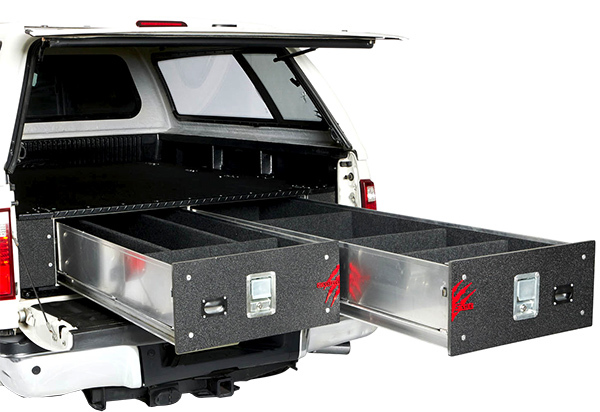 For something a little different, the Cargo Ease Mighty Truck Lockers can hold up to 2,500 lbs. up top, and up to 600 lbs. in each drawer. The dual slam turn-key locking system keeps all your stuff safe inside, and the dividers make everything easy to organize. You can choose between a 9" tall model or a 12" tall model.
This is really great. If you work our of your truck like I do (contractor) something like this is absolutely essential. Cargo Ease makes a tough product.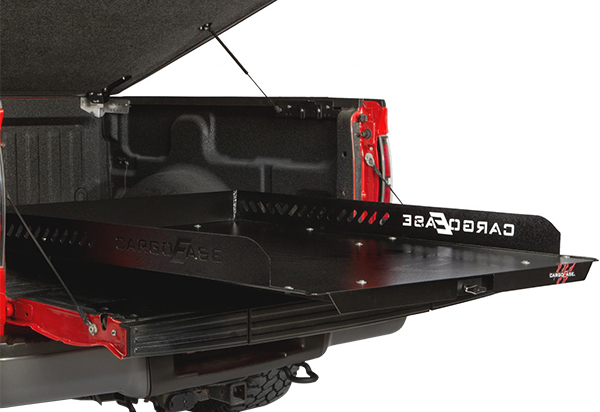 If you want to carry a thousand pounds on your bed slider, and you don't want to weigh yourself down any more than you need to, the Cargo Ease OPA 1000 Aluminum Truck Bed Cargo Slide could be the answer you've searching for. This slide is tough and also low profile, measuring in at under 3.5".
This item came quickly and was pretty easy to install. Now I can load and unload my large power tools without needing to crawl around.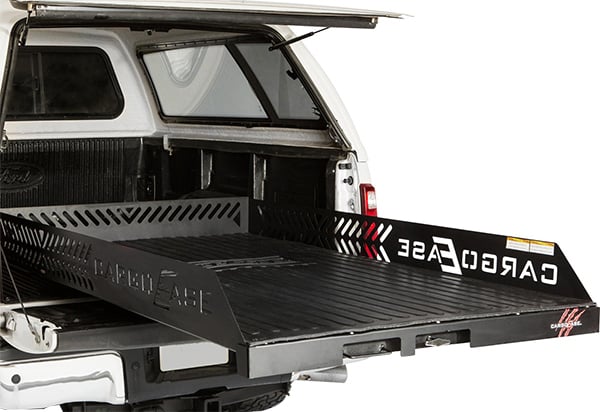 A true titan of the cargo slide world, the Cargo Ease Titan Truck Bed Cargo Slide is big, bad, and burly. The side rails stand tall at 8" high and the steel frame and rubber mat combo will carry up to 3,000 lbs. of your precious payload. A whopping eight sealed roller bearings are underneath for a completely smooth opening.
It took longer because I was working by myself and I am 78 years old, otherwise every thing went perfect. Your installation instructions are very complete and easy to follow. The glide looks great, works great and I'm completely satisfied.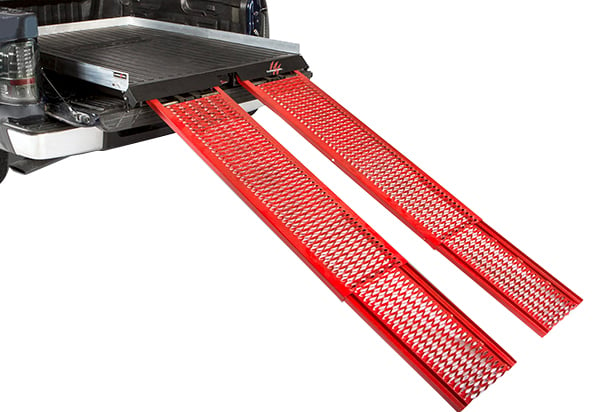 If ATVs, dirt bikes, and other motorized toys are more your speed, the Cargo Ease Cargo Ramp could be the perfect solution. This cargo slide includes two individual tire rams that extend all the way down to the ground. The result, a trusty tread to drive your four wheeler on, thus safely storing it in your truck bed.
Works well and is a big help. I like to back my four wheeler in so I can drive forward off of the truck bed.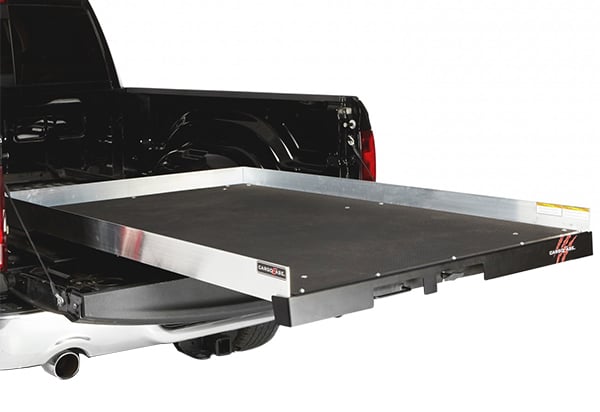 Black and powder coated, the Cargo Ease Hybrid Truck Bed Cargo Slide brings a rugged flair to the truck bed slide game. This slide also features 4" tall side rails so it's easy to keep your gear in place even when you're rocking through bumpy country roads. Plus, this slide pulls out the 75% the length of your truck bed.
Looks great, works great and the price was right.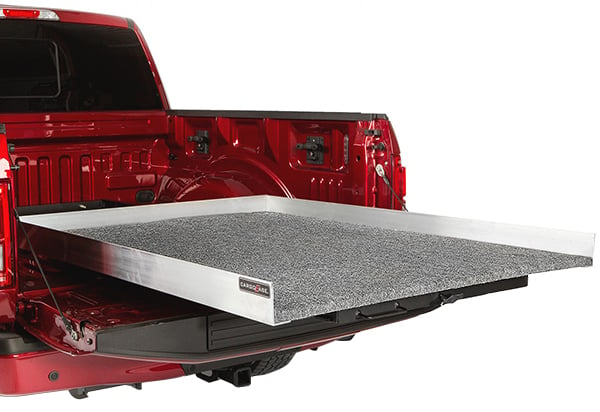 With a weight limit of up to 1,200 lbs. the Cargo Ease Heritage Truck Bed Cargo Slide is three quarters of an inch thick and covered in a grey, automotive grade carpet. Four sealed roller bearings allow this cover to slide in and out easily and this cover is compatible with campers, bedcaps, and truck bed covers.
Very pleased with price and quality of product. Shipping delivery personnel were courteous and professional. Would definitely recommend to others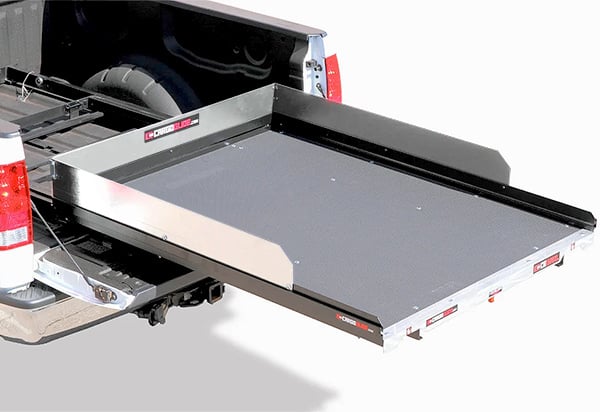 Featuring tie-down points and a non-slip deck, the CargoGlide Truck Bed Cargo Slide is a marvel of a cargo slider. This lightweight aluminum deck includes a sturdy steel frame and is compatible with both shell caps and tonneau covers. This versatile slide arrives pre-assembled so all you have to do is drill it into place.
Fast Shipping, arrives fully assembled. Easy install to factory tie-downs (2013 Avalanche). Seems sturdy & well made.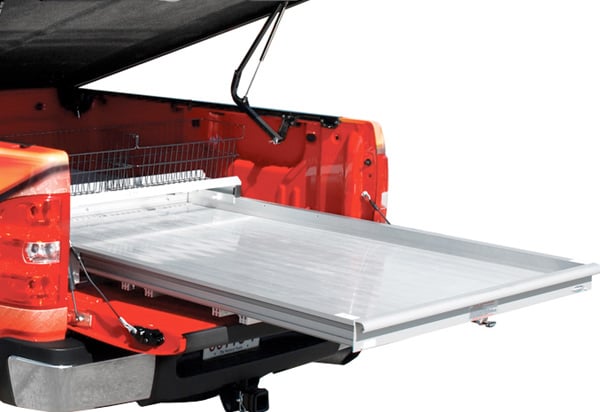 The top of our list has to go to the Jotto Cargo Slide. This sturdy anodized Aluminum slide makes it easy to safely unload heavy cargo. Plus, it's easy to install with nothing more than your common hand tools. Whether you need to haul gardening supplies or building materials, unloading on site is easy with the Jotto Cargo Slide.
Excellent bedslide. I was able to install by my self!