About Advantage
Based out of Washington state, Advantage SportsRack is the company to turn to for innovative vehicle-mounted bike racks that both meet your needs and allow you the power of choice. Their parent company, Heininger Holdings, LLC, states its mission as being "driven to create products that enhance road travel." Advantage SportsRack certainly lives out this directive, allowing bicycle enthusiasts portability options with regard to their beloved two-wheels.
And it's not just about the bikes themselves: customer convenience is the name of the game with Advantage SportsRack. The GlideAWAY, for instance, allows for the attachment of a hitch-mounted 4-bike rack AND full rear cargo area access. This is only one example of the forward-thinking that, along with providing high-quality bike carriers at affordable prices, is becoming this company's hallmark.
From hitch-mounted 4-bike racks to trunk-mounted 3-bike racks to simple hitch extenders, Advantage SportsRack is committed to logic and convenience. Wherever your travels take you, whether you travel by car or truck, they have an answer to the question of how to transport your bicycles.
Advantage Customer Reviews
This is a well constructed bike rack, which folds up compactly for storage. The rack has no trouble accommodating 2 bikes with room for a 3rd and the rubber pads prevent scratching the car's paint. Might not look as sleek as a Thule, but gets the job done just as well.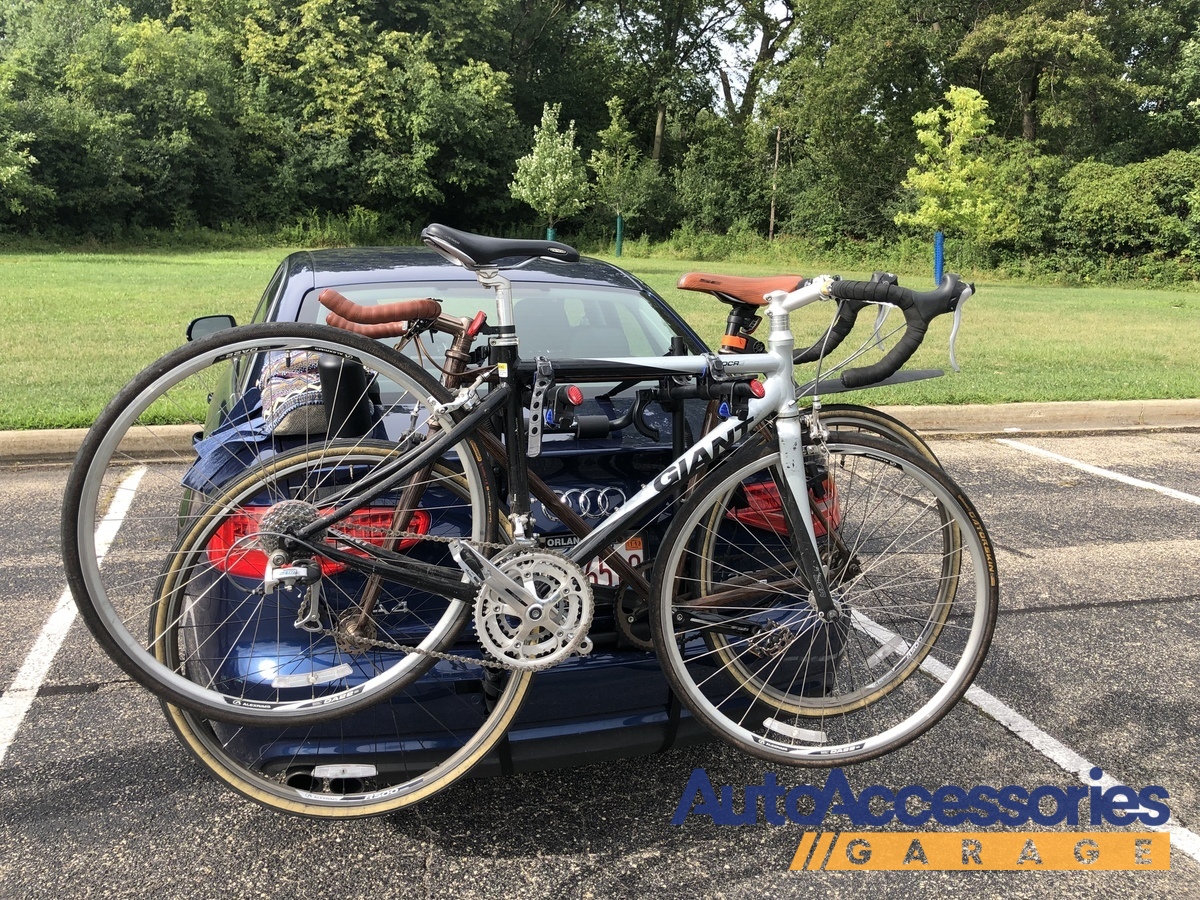 Install Time: Under 30 minutes
We are very pleased with this bike rack. Easy to put together and looks great in the truck and easily holds 4 bikes. We did decide to secure the front wheels with a ratchet tie down strap just for extra security. Very happy would recommend.
Install Time: Under 30 minutes
Rack holds bike good enough. Trouble I had is truck was wider than rack. Had to put spacers on one side against side of truck until I can get to hardware store to get longer bolt.
Install Time: Under 30 minutes
Wish the foam tube was the full length of the bar instead of just 5" long it would be better protection for movement of bike in rack. The overall rack is great.
Install Time: Under 30 minutes
Excellent quality materials and design. Terrible instructions and video. Fortunately, not difficult to assemble, despite that. Good value.
Install Time: 30 - 60 minutes
Received it very quickly and took no longer than 5 minutes to assemble. Another 2 minutes to install into truck. Looks and works great! Just wish it was a little shorter to fit under a tonneau cover to leave in full time, but I don't think it would function as well if it was. It is very easy to remove and put back so not that big of a deal. Great product!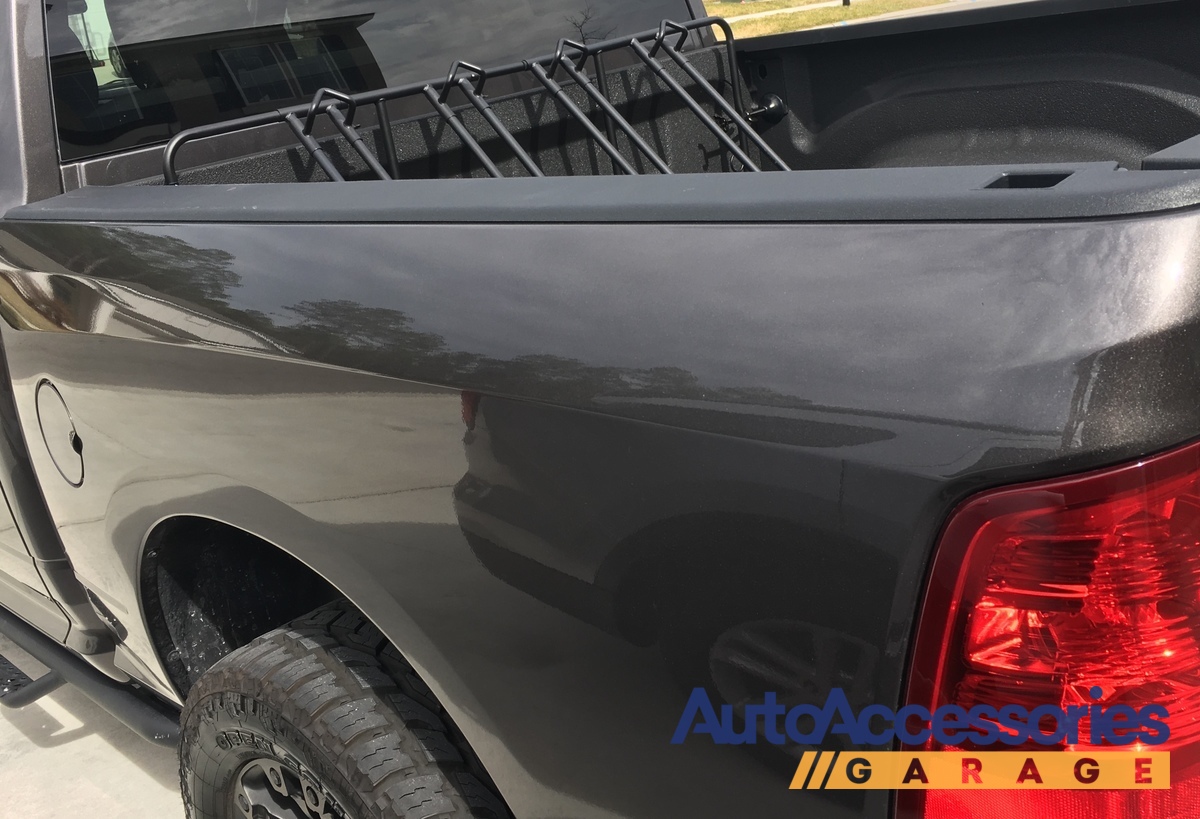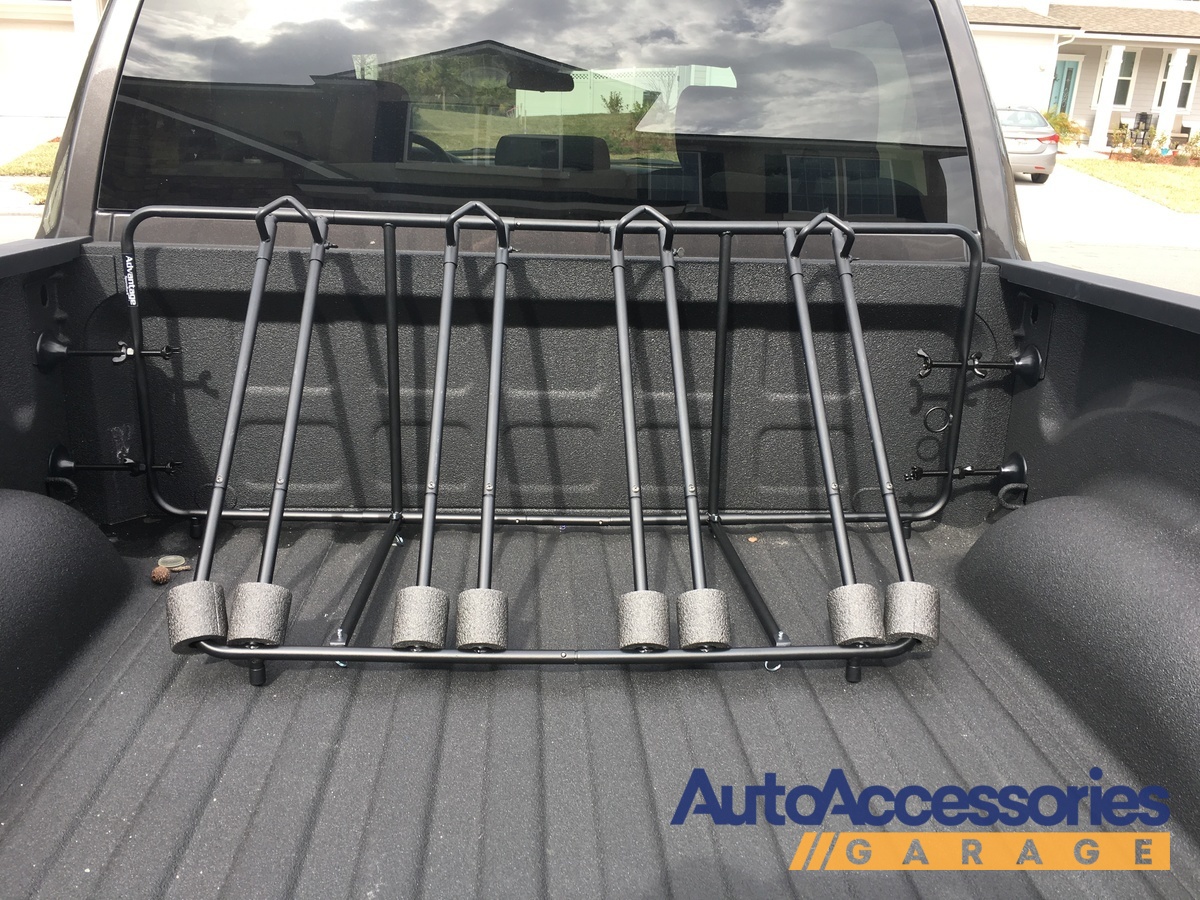 Install Time: Under 30 minutes