About EGR
EGR Inc. is a company that prides itself on one thing: quality products! No matter which of their wide variety of parts and accessories you find for your vehicle, you can be absolutely sure the highest standards have been used in its design and production. Not ones to settle for being particularly good at one thing at the expense of others just as valuable, EGR insists on tough, practical, and innovative products that meet the strictest requirements before they ever see the light of day.
That goes for their entire product line, too. Every set of fender flares and window deflectors, every running board and every hood shield, has been vetted time and again to ensure you'll be happy with it. Few things are worse then when a company talks big and then doesn't back it up. When you get something from EGR Inc., however, you can be sure you'll love it.
EGR Customer Reviews
Ford F150
who drives a
2023-05-08
Great product, great customer service if needed
Install Time: Under 30 minutes
I was expecting having to wipe down surfaces with alcohol and then worrying about getting my fingers stuck on 3M tape. Then expecting to have to leave the windows closed for 24 hours. NOT SO! The front visors literally just snap into place and are very secure. The rear visors do have 3M tape but it also simply snaps into place and closing the window seats it firmly. This is an exceptional product and a good buy for the money. Color me PLEASED!
After two fitting attempts from Goodyear, then AVS products, these EGR window visors fit perfectly. Waiting for an ambient temperature of 65° - 70° F was the longest delay.
Install Time: Under 30 minutes
Toyota Tundra
who drives a
2020-08-22
Very happy with my purchase. I found these while searching an bought them on impulse. Was a bit disappointed that I had to remove the factory mud flaps with these, but over all happy with the look.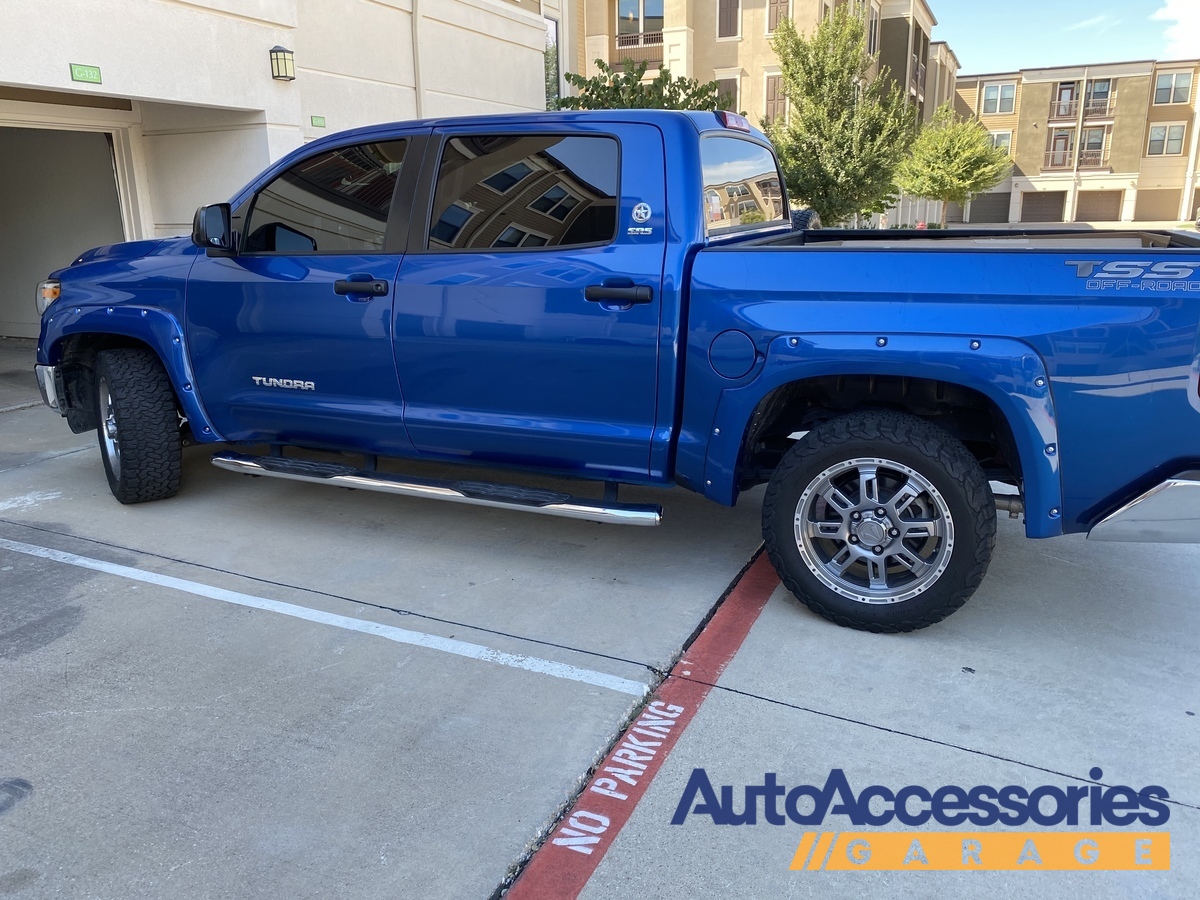 Install Time: 1 - 2 hours
Dodge Ram 2500
who drives a
2020-06-04
These are great. Easy to install and fit great. Look great. Car wash was no problem at all. Would recommend them!!
Install Time: 30 - 60 minutes
Ford F150
who drives a
2019-05-24
Very happy with the EGR fender flares. Good instructions and relatively easy to install. Auto accessories is a top notch company, good people to business with.
Install Time: 1 - 2 hours