About Firestone
Over seventy years ago Firestone started full air-based suspensions for passenger cars. Firestone Airide air springs were installed on the new line of General Motors buses in the early 50s. Later that decade, air suspensions continued to gain popularity in luxury vehicles. Over the next 20 years, technology improvements in other air suspension components, such as compressors and valves, helped support the growth of air suspensions. In the late 1970s, Ford Motor Company incorporated air suspension in the Lincoln Town Car and Continental.

Firestone has continued to be innovative in product design, material selection and customer service, providing drivers with improved ride quality and safe load-carrying capabilities. Currently, Firestone provides air springs to Ford, Land Rover, Range Rover and the General Motors Hummer division. Their heavy duty products can be found on all larger over-the-road trucks, such as Peterbilt and Freightliner. The Firestone AIRIDE trademark can be seen on trailers all across our great country and the world.
Firestone Customer Reviews
I started with a 1/2 gal tank because there wasn't enough room, The Firestone Air Tank design fit the available space perfectly and the outlets were located exactly where needed! Good job guys! Thanks a Million!
Install Time: Under 30 minutes
Nissan Frontier
who drives a
2016-10-16
The installation for my 05' Nissan Frontier was very straightforward; Attach the bags to the brackets, cut off the factory jounce bumpers, bolt the top bracket to the frame and the bottom bracket to the leaf pack, install air lines and inflation valves then fill with air. The bottom bracket sits on top of the hump leftover from where the factory jounce used to be, so it does deform when the U-bolts are torqued but the function is not effected in any way. Also, the U-bolts had to be cut to length but that was only a minor surprise. All in all, the install was a breeze - anyone with the proper tools should be able to figure it out. As far as performance goes, with no load and 12lbs of air in the bags, my truck's handling has significantly improved. I can't wait to hook up the trailer!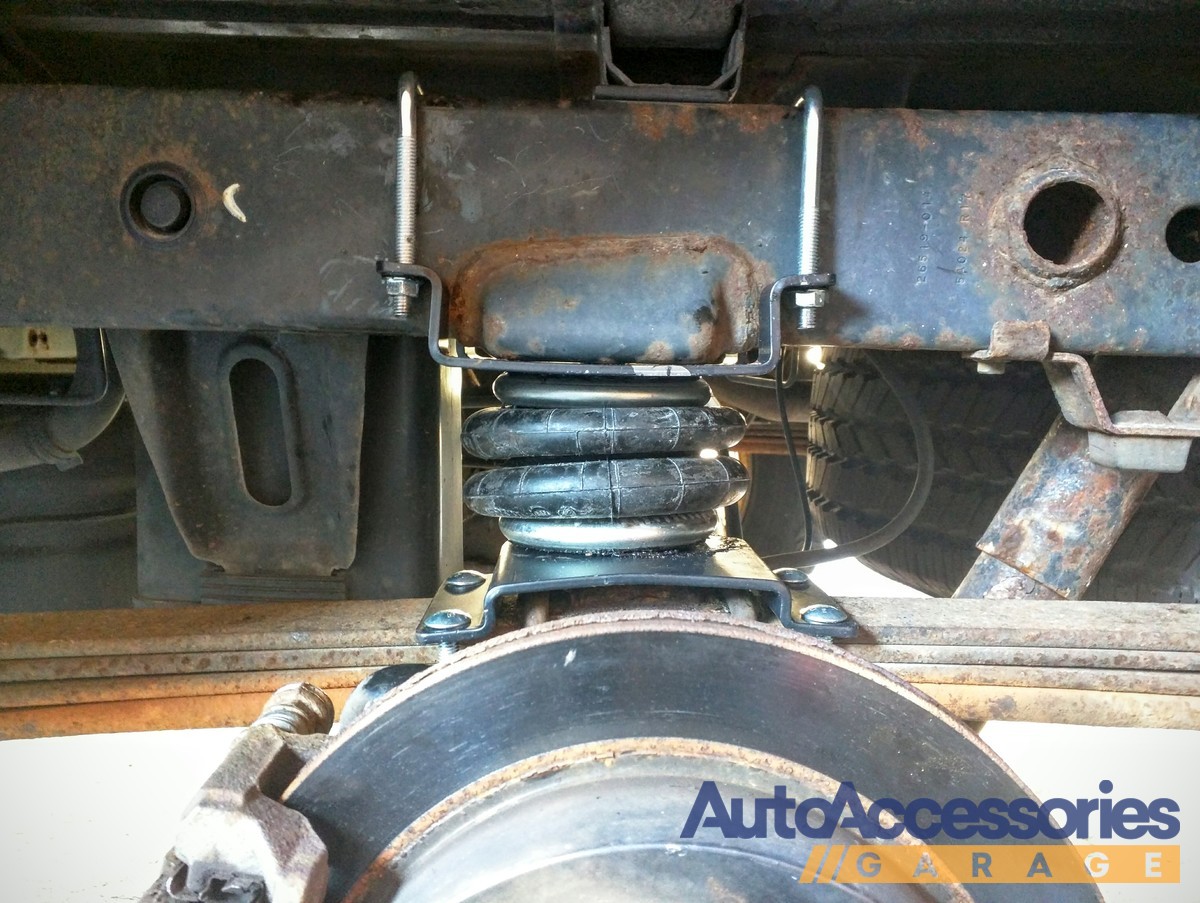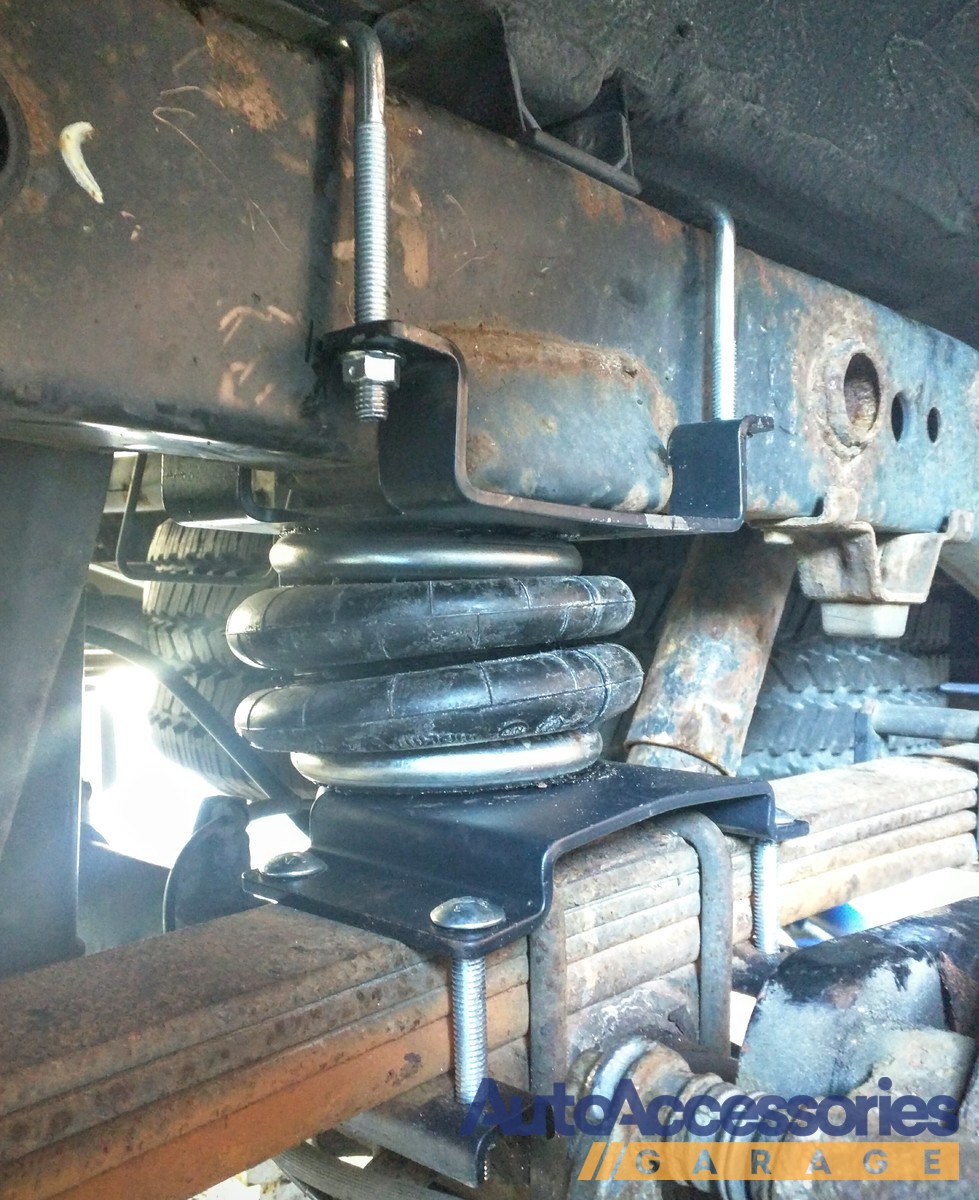 Install Time: More than 2 hours
Ford F-250
who drives a
2012-04-01
Arrived promptly. had mechanic install them. No problems thus far.
Install Time: More than 2 hours
GMC C/K Pickup
who drives a
2011-12-14
I Only wish I had installed this kit earlier. I don't think I'll own another truck for long with out this kit. Dual inside control a must have.
Install Time: 1 - 2 hours
GMC Safari
who drives a
2011-04-29
The units have pretty steady slight leaks via the fittings, without an onboard compressor expect to repressurize regularly, the leaks appear to be from the quick connect fittings, the air hose did not show with my kit and we had to substitute some other tubing.
Install Time: More than 2 hours
Chevrolet C/K Pickup
who drives a
2010-02-11
Quality tank with a nice finish.