About Hauler Racks
Hauler Racks didn't exactly invent the pickup truck cargo rack, but they certainly revolutionized the industry with their aluminum truck rack. Before 1985 - the year Hauler Racks opened up shop - nearly every truck rack on the market was made from welded stainless steel tubing. While steel was an industry norm, it didn't take an expert to notices the flaws of these truck racks. For starters, steel is highly susceptible to rust, and just a single scratch could turn a sparkling silver rack rust brown. Even more important than aesthetics, the biggest problem with these racks was their weight. The heavy-duty steel tubing put unneeded pressure on the trucks, causing sagging rear ends and lower overall payload capabilities, which meant multiple trips to the job site and more money spent at the pump.
For Hauler Racks, the flaws of steel were too big to ignore. Instead of falling in line, Hauler Racks decided to blaze their own trail by creating the world's first aluminum truck rack. Hauler Racks Truck Racks and Van Racks are built with rust-resistant anodized aluminum tubing and a mixture of galvanized and stainless steel hardware, making it as strong as a traditional steel rack but at a fraction of the weight.
Since the success of its first truck rack, Hauler Racks continues to innovate and expand. Never a company to cling to its laurels, the Hauler Racks catalog now includes cap racks, van racks, and drop down ladder rack accessories. Hauler Racks has also recently improved upon their original rack with the Hauler II Truck Rack.
Hauler Racks builds racks to fit nearly every model truck and van on the road. The company's industrious spirit has made it a favorite among contractors and crafty do-it-yourselfers for over two decades. Hauler Racks is based out of Minneapolis, MN.
Hauler Racks Customer Reviews
Dodge Ram 1500
who drives a
2021-11-21
I am very pleased with this product. It was easy to assemble and install and it looks great. I highly recommend this Hauler product.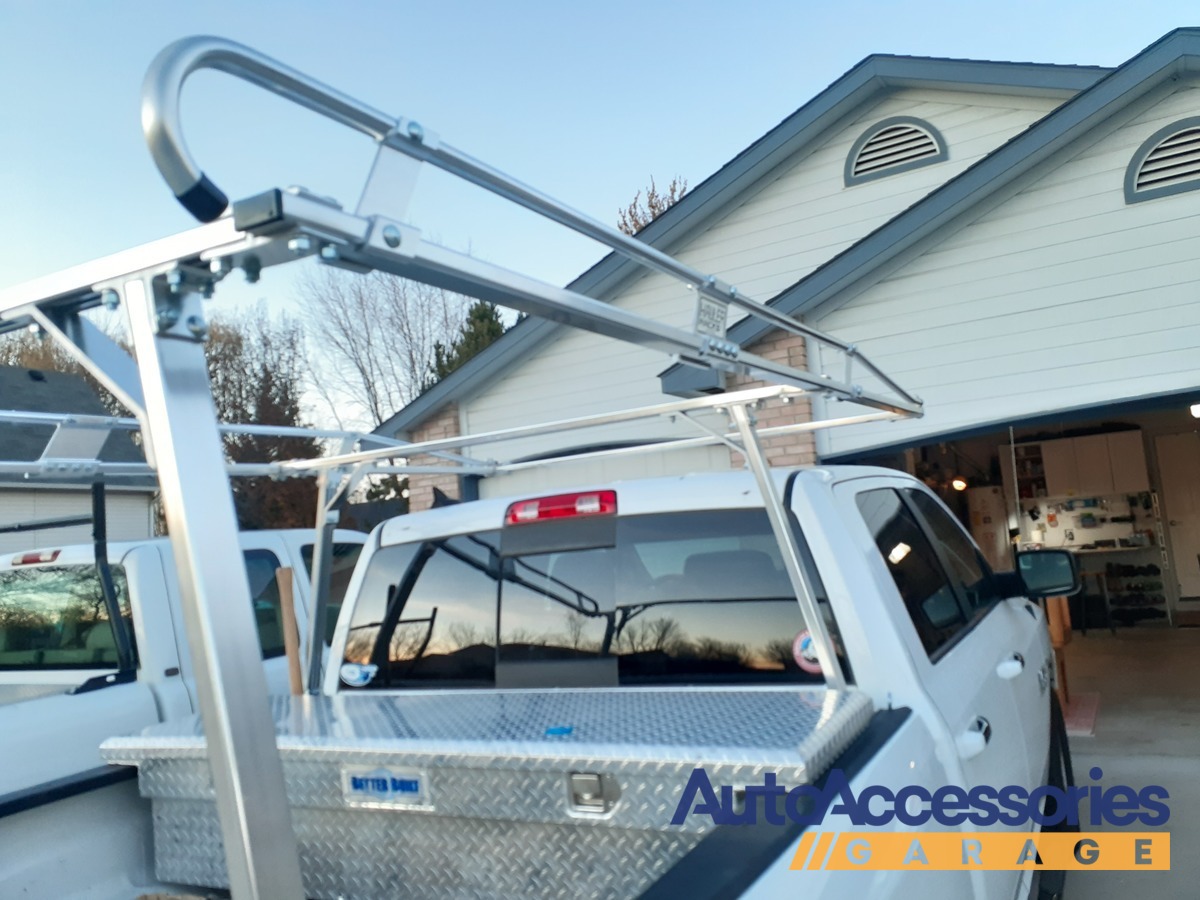 Install Time: 1 - 2 hours
Ford F250
who drives a
2021-06-13
Quality built product!
Install Time: More than 2 hours
The product was very good!
Install Time: More than 2 hours
The Econo rack works great on my 05 nissan titan. Its up a little higher from the cab then I wanted but now I can haul ladders for work and my canoe. 6'Bedproblems. Rack works great. Very sturdy looks, great on the Titan. Thanks.
Install Time: 30 - 60 minutes
Installed on Ford E250, quality materials, easy to put up, fit & finish very nice.
Install Time: 30 - 60 minutes
Dodge Ram 1500
who drives a
2011-01-06
Rack was light, but seemed well built. Assembly was easy - only took about 30 minutes. The only problem is you have to actually drill into the bed and rail of the truck. This is a minor problem in my case, but may be something to consider if you have a new truck.
Install Time: 30 - 60 minutes