Intellitronix Digital Gauges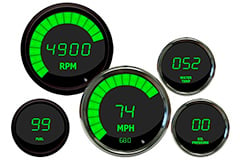 From $69.99
Free Shipping
Quick View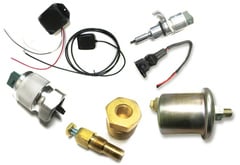 From $54.99
Free Shipping
Quick View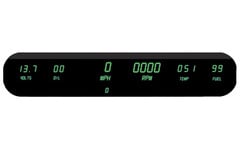 From $362.20
Free Shipping
Quick View
To hear them tell it, everything began for Intellitronix Gauges when a group of IBM programmers watched a James Bond movie. "The Spy Who Loved Me", to be exact. The mixing of the futuristic and the practical, particularly when a car turned into a submarine with red LED paneling, stood out. Thus inspired, they set up a side business making replacement gauges for Corvettes, and have never looked back since.
Though the company has changed names and ownership groups over the years, their essential commitment to forward-thinking technology that makes cars easier to operate and nicer to look at has never wavered. They've expanded beyond Corvettes into a wide variety of vehicles while also branching out into marine technology for boats. Patent after patent rolls in for Intellitronix, but the most important thing to them is YOUR gauge, and how it is working. If it's a legitimate Intellitronix gauge from an authorized dealer like AAG, then you have nothing to worry about.
Some companies claim to be committed to advanced technology that is both practical and helpful for their customers. Intellitronix backs their claim up with every gauge they make. When it's time to upgrade your style and change your ride's look for the better, it's time for Intellitronix Digital Gauges.