About MBRP
For over fifteen years MBRP inc. has been delivering performance enthusiasts the most in power, the most in product quality and the most in customer responsiveness. It all began with the now famous B&B Eliminator, which soon achieved the status as the best selling performance snowmobile silencer of all time. Starting from little more than a vision and an absolute passion for all things performance MBRP inc. is now at the forefront of performance exhaust technology. Marshalling over ten decades of manufacturing and marketing expertise between them, the MBRP design team developed a line of performance diesel exhaust products that has made the rest of the industry take notice, and rush to catch up.

Most recently MBRP Inc. has achieved something special for the sports truck enthusiast. The new sport line brings to the gasoline-powered vehicle the same perfect blend of style and toughness that diesel light truck owners have come to expect from MBRP. The line features a unique flow through muffler originally developed to increase the performance of thousand horsepower off shore marine engines. The result is a muffler that generates a deeper, mellow sound, improved performance numbers and cooler operating temperatures.

The central reason behind MBRP inc.'s remarkable growth has been its absolute dedication, not just to excellence in its products, but also to standing behind its distributors and dealers and the loyalty that they have given back in return.. This commitment has been demonstrated in many ways. A diesel line with the lowest SKU/ vehicles supported ratio means that warehouse distributors require lower standing inventory and enjoy faster product turnover. Offering all its diesel systems in aluminized, T-409 stainless and T-304 stainless ensures that dealers have a price point and product for every customer's need and pocketbook. Full bolt-on design and clear, well written instructions mean that jobbers can install most of MBRP's systems with minimal tools and in under forty-five minutes. And for everyone, toll free technical support that can talk even the least experienced installer through the process.

For the future, MBRP inc. is determined to provide the highest fill rates in the industry, offer the most complete line of exhaust for diesel and sports truck enthusiasts and to be always pushing upward the definition of performance.
MBRP Customer Reviews
GMC Sierra
who drives a
2022-05-23
Easy install, nice sound, really quiet at cruise, and a nice sound in the cab under acceleration. I have a tune and my cylinder deactivation is off so no clue how that makes it sound.
Install Time: 30 - 60 minutes
GMC Sierra
who drives a
2022-01-23
Sounds great, mounts up fairly easily unless you get distracted easily. They made instructions clear, looks really good on my truck.
Install Time: 30 - 60 minutes
Well...in reality, the unit as ordered was never delivered due to a backorder of the part from the OEM. With my permission, a substitute item, MBRP 4" x 5" S/S Slash Tip was supplied instead. Item number T5051. To be honest. I should have ordered this to begin with. Looks good an I am more than satisfied.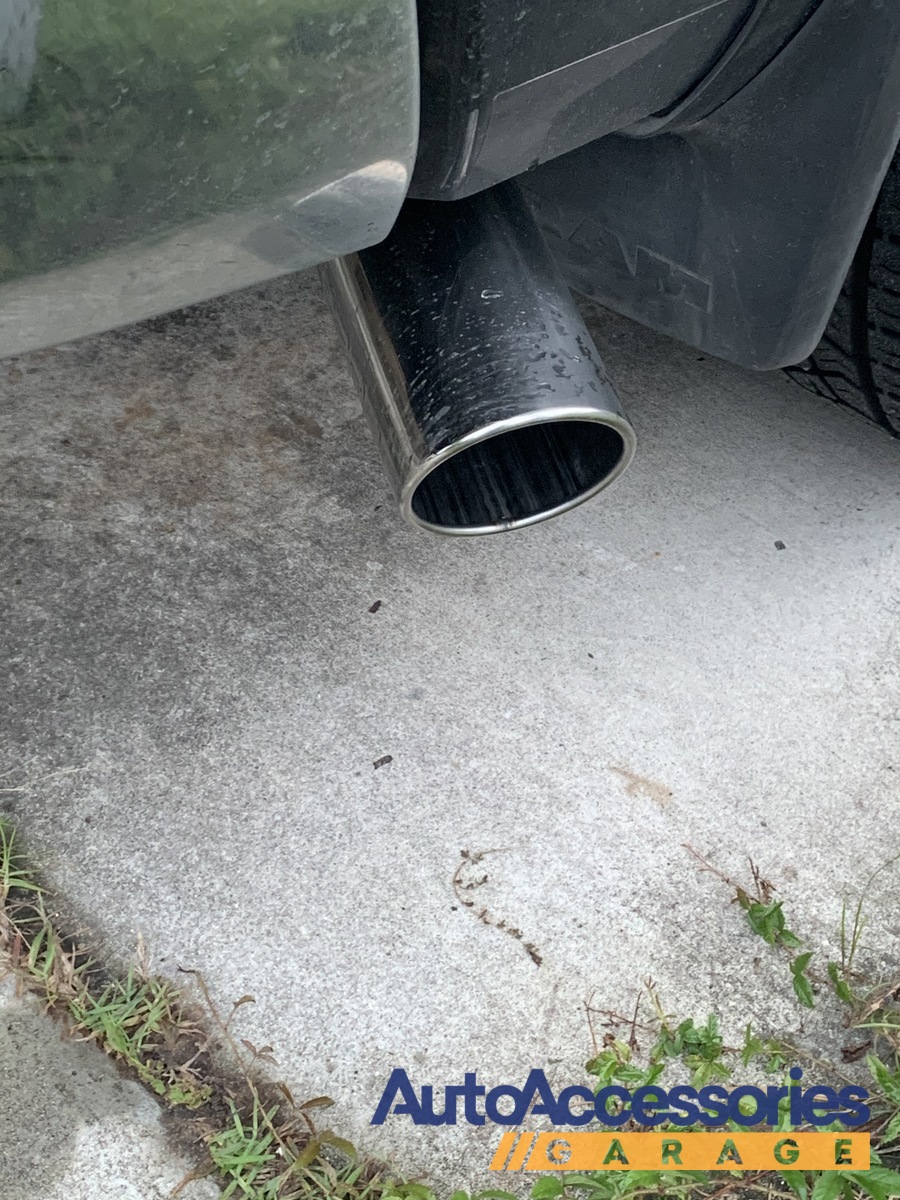 Install Time: Under 30 minutes
Great product. I ordered the wrong size. Lost it.
Install Time: Under 30 minutes
Great price, perfect item. I will recommend to friends.
Install Time: Under 30 minutes
Looks nice. Does alter the sound on a 6.7 Cummins some in a good way, deeper tones.