PortablePET Pet Travel Accessories

Popular PortablePET Categories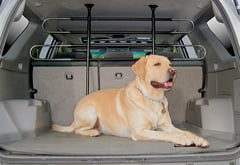 From $69.99
Free Shipping
Quick View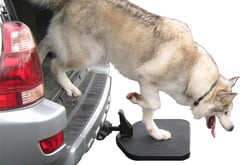 From $249.99
Free Shipping
Quick View
It's a lot of fun to travel with your dog, but sometimes it can also be frustrating. Everybody loves their canine friend, but protecting your car and keeping your pet from distracting you can be more trouble than it's worth. Enter PortablePET, a division of Heininger Holdings, LLC, a company who has made a mission out of finding practical solutions to everyday traveling hassles.
What it comes down to is foresight, which PortablePET has in spades. Stating its ultimate goal as providing "travel products for pets on-the-go", the PortablePET brand takes not only your perspective, but also your animal's, into account when designing products. It might be uncomfortable for a dog to leap into and then jump out of taller SUVs, so the Twistep SUV Pet Step deals with this exact issue. Similarly, how to keep your animal where you need it to be so you can safely operate your vehicle? The Pet Partition gives your dog the freedom of movement in your SUV's rear cargo area without allowing it to disrupt the safe navigation of your vehicle.
It's all about putting the customers and their pets first. PortablePET's products try to do exactly that, and are among the industry's most convenient and practical for this exact reason.