About Romik
Trends come and go, but Romik's devotion to building high quality Bull Bars and Running Boards is unwavering. Founded way back in 1956, Romik was making high-end tubular accessories while most of their competitors didn't even exist yet. Romik first got their start in Europe and their products still carry the chic style of the continent across the Atlantic. However, Europe proved too small a market and Romik looked west to tackle an American auto industry in desperate need of luxury auto accessories. The American auto world had been salivating for high-end tubular accessories for decades, and the jump across the pond made Romik Running Boards an overnight sensation. With decades of high quality products to their name, Romik's success has carried on to this day.
While Romik may be over five decades old, the company certainly isn't showing any signs of slowing down. Instead of simply resting on its historic pedigree, the Romik team is consistently blazing new trails in the way of design and style - and you can see this level of innovation in the company's ever-expanding catalog. Their line includes everything from bull bars and bumper guards to nerf bars and running boards, each with great-looking, durable designs.
Just about every Romik product is made from 100% stainless steel - and thanks to Romik's customized designs, you'll never have to drill a hole into your vehicle. Plus, you can get all of the Romik accessories you need right here at Auto Accessories Garage. Take a look at our stock and don't forget to take a look at what our customers are saying about these great tubular accessories by Romik.
Romik Customer Reviews
Kia Sportage
who drives a
2023-09-30
Product is quality and very functional just what I needed.
Install Time: 1 - 2 hours
Toyota Tundra
who drives a
2023-09-20
Great running boards! I would recommend them.
Install Time: 30 - 60 minutes
Kia Telluride
who drives a
2023-06-07
Great looking product. Installation took longer than expected. Photos on installation instructions could be more speci
Install Time: More than 2 hours
Kia Telluride
who drives a
2022-07-21
Front bracket needs a modification for the 2021 Telluride, Romic is sending me an extension for the bracket. Instructions need to be changed for the under cover to drill a hole for both brackets.
Install Time: More than 2 hours
A quality product that adds to the ease and use of my Suburban. The hitch and lock I ordered was delivered as promised and was reasonably easy to install and the only thing I added were a couple of small plastic wedges I made to stop the 'rattle and looseness' in the receiver. I only wish they offered a stop, tail and turn light option.
Install Time: Under 30 minutes
Audi Q5
who drives a
2018-08-29
Installed on my 2011 Audi Q5. Boards and hardware are very good quality, with relatively easy instructions to follow. Although the instructions indicate a 50 minute job, if this is the first time you're doing them, I would allow more time. We had a lift in our garage, and although that was a help, when it comes to removing, making cut-outs and replacing the plastic panel pieces, we had to move the lift brackets while replacing the plastic (they blocked the area where you need to get to. Once the brackets are installed on each side (easy part as they mount in existing holes), attaching the running boards to the brackets takes 5 minutes... Overall extremely pleased with the quality and how they look on the Audi. Gives it an entirely new look, thank you!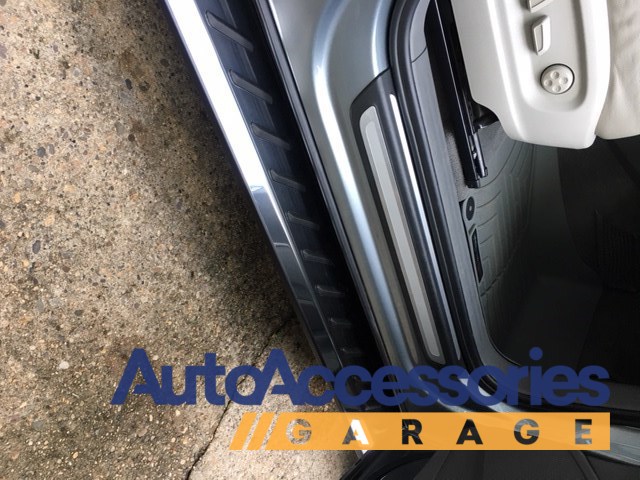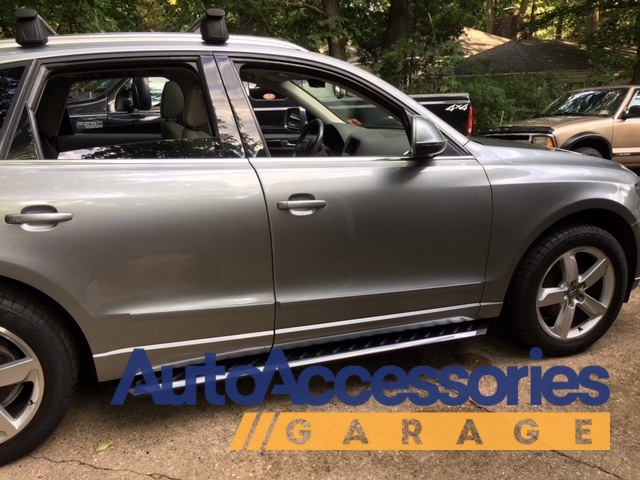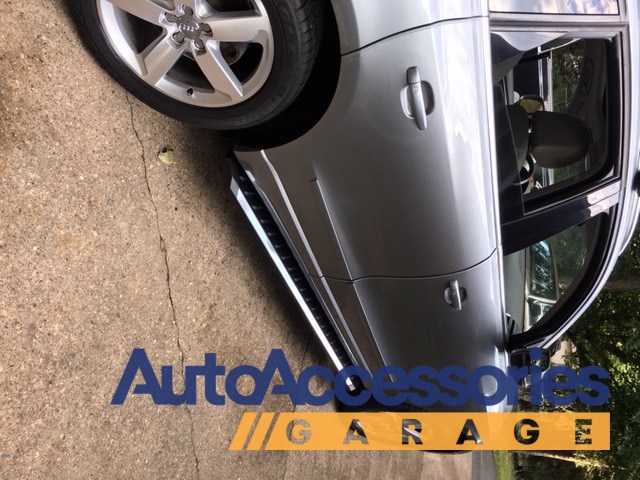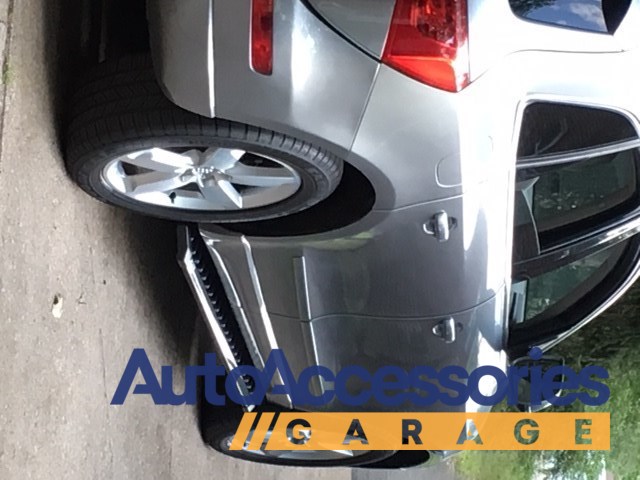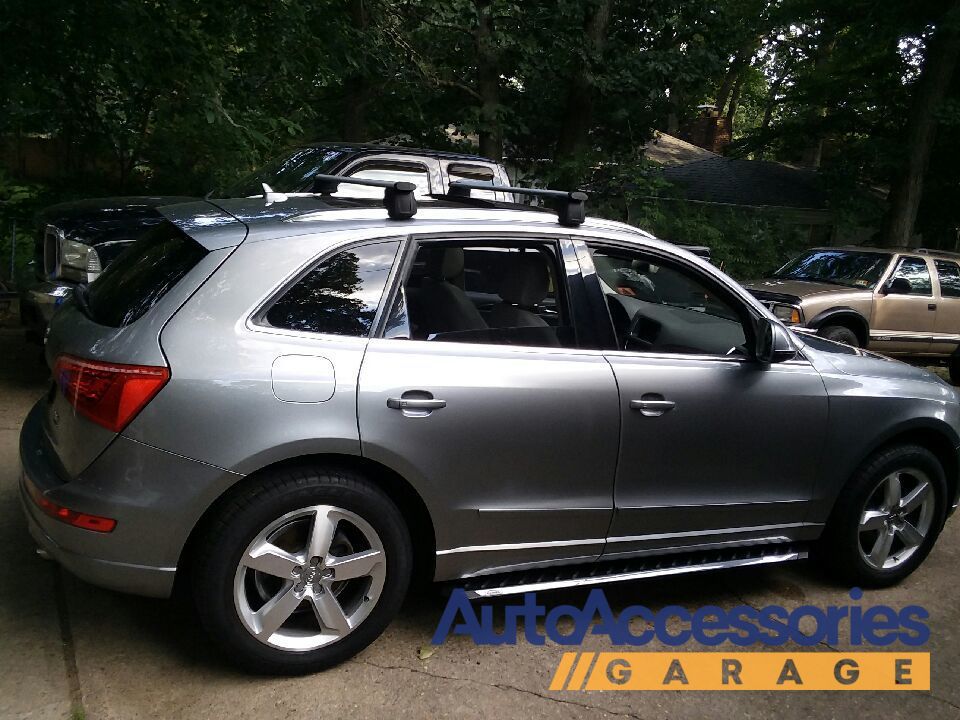 Install Time: More than 2 hours