SnowSport Snow Plows

Popular SnowSport Categories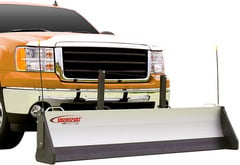 From $1,500.00
Free Shipping
Quick View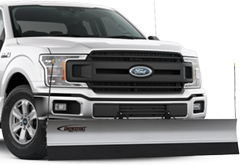 From $1,145.00
Free Shipping
Quick View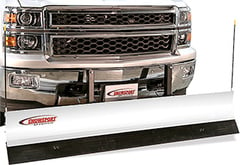 From $1,224.99
Free Shipping
Quick View
Be prepared for every winter and never get stuck in the snow again. SnowSport sets your truck up with the toughest and easiest way to clear your driveway, parking lot, or side roads of snow. Every SnowSport Snow Plow is built to tackle even the heaviest blankets of powder to forge a clear path ahead of you.
The best part is, SnowSport Snow Plows are specially designed to work without hydraulics or electrical parts. This means there are no complicated systems or components to break down, freeze, or replace. This also makes Snow Sport Plows much more affordable than complex powered plows. That doesn't mean SnowSport Plows are any less effective or harder to use. All it takes to start plowing is to drop the blade down from its upright position and drive forward.
It's no accident that SnowSport Snow Plows are made with such high quality. They're manufactured by Agri-Cover, the well-known maker of Access tonneau covers and truck accessories. The same skill and design principles that made Access tonneau covers famous is what gives SnowSport Snow Plows their edge. These plows are so tough and easy to use they won the GM Best New Product of the Year award at the 2003 SEMA show.
SnowSport Snow Plows come in a range of models including the SnowSport HD, the lighter-duty front- or rear-mount SnowSport 180, and the SnowSport ATV Snow Plow for 4-wheelers.
Arm your car, truck, SUV, or ATV with the affordable, easy-to-use power of a SnowSport Snow Plow, and dominate the winter.