About StopTech
StopTech was founded in March 1999 by a group of inspired racing and high-performance vehicle enthusiasts looking to become leading manufacturers and suppliers of brake systems and components. Their goal: to defeat the status quo in current brake technology and establish new rules and paradigms for the brake industry.
StopTech set out to innovate brake design and performance and they did just that. To date they have received a handful of brake technology patents and they have one pending. They are the first aftermarket brake manufacturer to offer balanced front brake upgrades. These brakes provide huge improvements in braking performance, yet are fully compatible with stock factory rear brakes. StopTech balanced front brakes are a huge step forward in aftermarket brake upgrades, and have re-established the state of the art.
StopTech Brakes and Big Brake Systems prove themselves time and again. They're a consistent winner in braking contests, proving that even though they're relatively new to the scene they're already an industry leader. in fact, StopTech is now the preferred brake system in the SPEED World Challenge Touring Car Series.
When it's time to upgrade your brakes, trust in the superior performance of StopTech Brake Rotors, Pads, and Braking Systems.
StopTech Customer Reviews
Everything run smoothly...
Install Time: 30 - 60 minutes
Toyota Tacoma
who drives a
2019-09-15
Great product! Looks great on my Tacoma!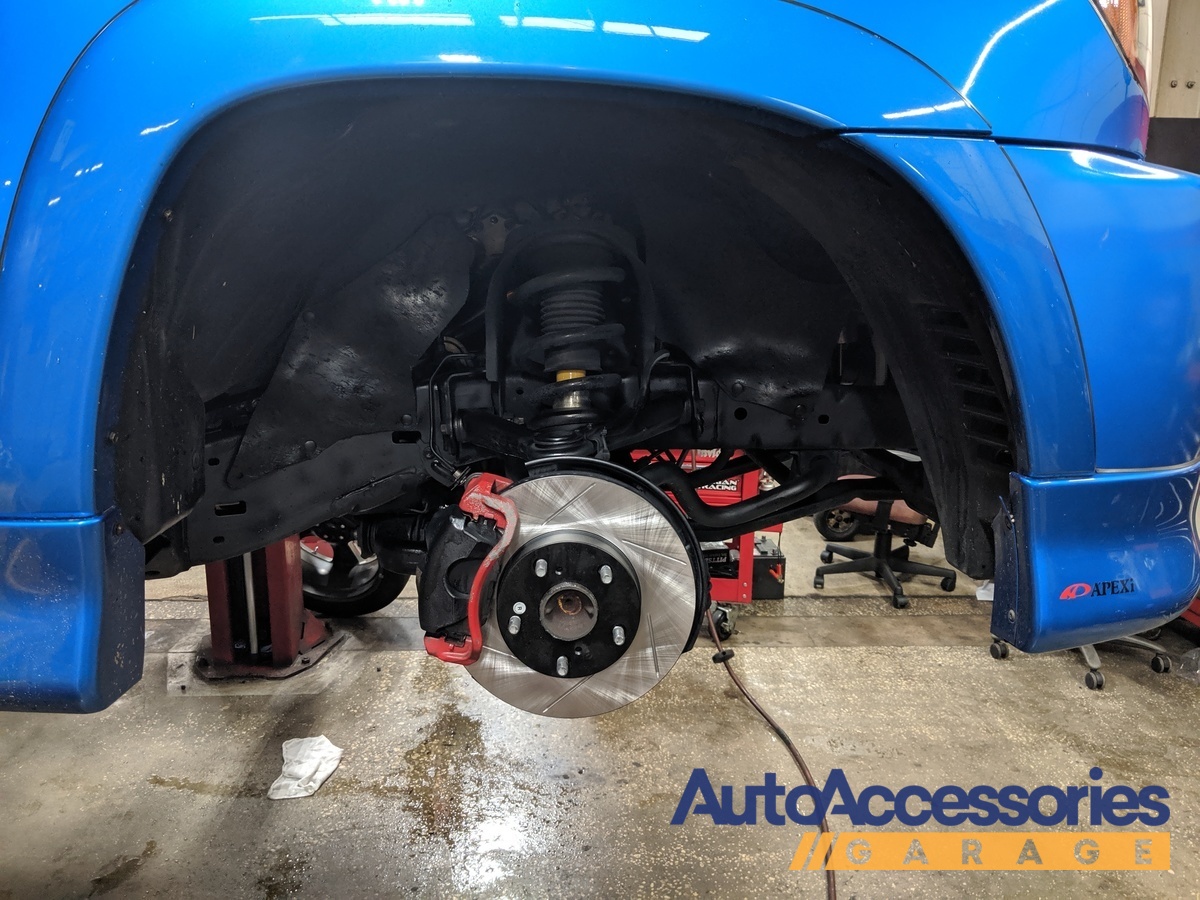 Install Time: Under 30 minutes
Ford Expedition
who drives a
2018-11-12
Super high quality. Very nice finish. Exact OEM specifications. I have only about 50 miles on them so far. Great initial bite. Super smooth and quiet braking. I used new OEM super duty pads. Highly recommended.
Install Time: 1 - 2 hours
Really good rotors, helped with braking compared to regular rotors. Also looks better.
Install Time: Under 30 minutes
Mazda Protege5
who drives a
2013-08-27
Amazing -- totally complete kit. Had everything I needed down to the copper washers for the SS brake line connection to the calipers. Great look, great performance. Stopping power is probably twice as effective as OEM.
Install Time: 1 - 2 hours
Mercedes-Benz C280
who drives a
2011-04-21
I ordered Rotors and Break Pads. The pads arrived separately from the rotors. I noticed a nice stopping distance improvement right out of the box, should be a nice enhancement to my Benz. Time will tell after I break them in.
Install Time: 1 - 2 hours