7 Best Reasons Why You Should Take a Road Trip
At Auto Accessories Garage, we're big fans of road tripping as a means of travel. What other method of getting from A to B is as fun, affordable, and so full of surprises? And while we could go on and on all day about the people, places, and things you might see on an American road trip, we figured we'd pass the microphone this time around and see what some other folks had to say. We asked people all around this interstate-laden country for their take on the best reasons to go on a road trip, and here are the results.
1. Road trips provide more flexibility and allow you to see places you wouldn't see if traveling by train or plane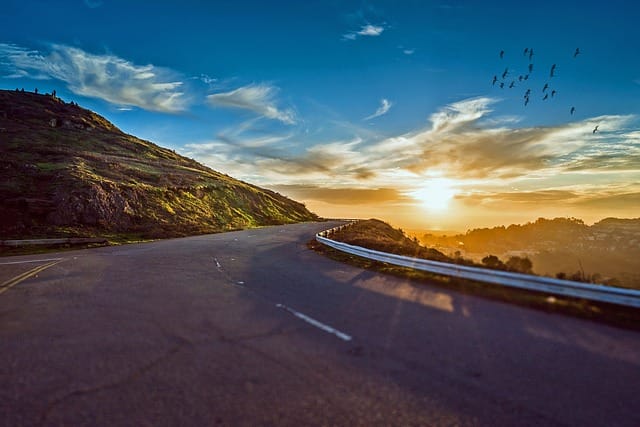 You can stop at places you would never see by train or flying. Having a car gives you options and you can make unplanned changes easily.
Cynthia Graham
Content Coordinator/Blogger
Blue Bag Nomads
http://bluebagnomads.com
I'm a traveling mom of three. We've been to 25 states and 34 countries with our 3 kids (ages 6,4 and 2) and we love road trips.On a road trip you have access to more unique attractions. We've found some amazing gems by just googling things we've seen on rod signs or picking up a brochure at a rest stop. That's flexibility you only get when your road tripping.
Elizabeth
Travel Blogger
Dutch, Dutch, Goose Blog
http://www.dutchdutchgoose.com
I enjoy road trips because they give a traveler more flexibility. My husband and I can choose when to leave, when to eat, where to go, etc. We can also lengthen or shorten a trip if we wish without having to worry about airline penalties for changing a ticket, etc.
Having a car enables us to see out-of-the-way highlights, such as picturesque small towns, roadside memorials and monuments, minor battlefields, gardens, homes of famous people, etc.
Janet Ruth Heller, Ph.D.
Full-time Writer
https://www.janetruthheller.com
All the typical reasons for going on road trips are true - it is often fun to drive, you do see more of the places you visit and some people may not like other modes of transport. There is however one main reason that trumps all others - sense of belonging and ability to relate to the places you visit. We all know what it's like going on a holiday by air - you arrive at an airport and get placed into a magic black box (airplane). After a few announcements and a plastic tray of food, you appear on the other side, sun beaming on your face and sea/mountains/cityscapes surrounding you on all sides. Sounds great, but this experience often feels a little like watching a movie. You can see it, but it may appear otherworldly and unlinked to your normal life. If you travel by road, you leave your front door and you get to see and experience everything that happens in-between where you live and your destination. You can see the gradual change in scenery, weather, culture and language. Through seeing and experiencing this, you can relate to the places you visit on a different level and this is the secret sauce that makes road trips so much more worthwhile. You feel like you understand and belong to the place because you can precisely see how you got there and what changed in that space of time. If you've never done it, you should try it and see how you feel about the places you see. Your perspective will never be the same. I've done this and driven to dozens and dozens of different countries from my home in the UK and will continue exploring new places through amazing road trips for years to come.
Sasha Yanshin
Founder & CTO
LazyTrips
https://lazytrips.com
Hidden gems - There are so many off the beaten path and quirky attractions that are amazing Instagram worthy.
Come and go when you want. On a road trip you determine your time of departure and arrival.
Angela Betancourt
Global Communications Specialist
World Traveler
https://angelabetancourt.com
Laughter, snacks, good music, and the fluorescent breeze that travels from your toes up to your nose are what comes to mind when I think of road trips. The best part about road trips is stopping at all of the quirky towns along the way full of unique trinkets and people. Just yesterday I decided to take the scenic route home from Prescott Arizona, to Southern California and drove through a beautiful mountain in Yarnell, Arizona, that held a memorial for the Yarnell 19, which were a group of firefighters who lost their lives trying to save their town. I stopped and saw the memorial site which was on the side of the mountain, it was breathtaking. Flying is always an option, but you could miss out on all of these unexpected but memorable perks that add to a perfect trip.
Amber Brito
Marketing Assistant
NexusTek
https://www.nexustek.com
Visit some amazing places that you'll probably never fly to. National parks are the best example of that.
Nicholas Switzer
Travel Blogger
Everybody Gets a Backpack
http://www.EverybodyGetsABackpack.com
The unexpected adventure and flexibility that comes with travelling by car! The freedom truly is the best.
You get to see your destination from a whole new light AND get a chance to stop at cheesy amusement parks, unique pit stops and random restaurants you'll tell all your friends about.
Shannon Molnar
Designer + Blogger
AllyBeth Design Co
https://allybethdesignco.com
Go at your own pace, pack your days, or take your time, it's your choice.
See exactly the things you want to see, whether mainstream sites or something way off the beaten track.
Flexibility to change plans and be dynamic if you see something that looks interesting, stop and see it.
Lee & Stacey
Travel Bloggers
Exploring the World… One Trip at a Time
https://www.onetripatatime.com
Road trips are so much more flexible. It's not just about hitting the places everyone else does, it's about noticing things you might not notice on other types of transport, being able to stop and explore when you want to, and being able to understand how different parts of your journey connect to the others. On the road you have fewer luggage restrictions, and can explore like a local.
Laura Hall
Marketing Executive
Shiply
https://www.shiply.com
Our best reason for going on a road trip is the flexibility it provides over any other type of transport. When you have a car, you can decide how far you want to drive each day, if you want to linger at one spot longer or move on quickly. There's no need to rely on train or bus timetables, you can do whatever you want.
Joe Saw
Travel Blogger
JKGO
https://jkgo.co
The single best reason to take a long road trip is to fully and completely explore. The freedom that driving provides gives you the opportunity to not only dive deeper into your location but to fill in the blank spots on the map. While it may sound obvious, road tripping allows you the ability to explore the space between places.
When I first started seriously traveling, my travel map looked like a dart board: a trip to London here and a jaunt to San Francisco here or there, but not much in between. I realized that the act of seeing was disconnected from the act of experiencing. On road trips, you can take the time to experience the subtle changes in landscape, language, and cuisine in a way you completely miss as a fly-in visitor. And that's what travel is really about.
Over the years, I've had the chance to fly into some cities and also to visit them on a road trip. I can say, without a doubt, visiting them on a road trip is always more rewarding.
Laura Longwell
Travel Writer and Photographer
Travel Addicts and Author of The Essential Guide to Driving Abroad
https://traveladdicts.net
America is weird, and by right we need to embrace all of those who celebrate their weird. By road tripping across America, you not only bond with your family but you get to experience history in the making.
Each time my family goes on a road trip, we make sure to find something unique to the area. While in Palm Springs, we road tripped to the Salton Sea and Salvation Mountain.
The road trip was initially planned because I wanted to see for myself a beach full of fish bones and a mountain made out of trash and paint. But after experiencing these two off the beaten path destinations, the road trip became educational. Once we got back to our hotel, we searched the internet for all kinds of documentaries to learn more about the Salton Sea.
In those documentaries is where we learned the history of the Salton Sea and the sad misfortune that happened with the drying up of this man-made lake. Road trips may take longer than flying, but where else can you find a beautiful mountain made out of trash or a dying lake?
Mallory
Travel Blogger
Plaid Shirt Yoga Pants
https://plaidshirtyogapants.com
When I travel by car, I'm always surprised at what I come across! It might be a new town I've never heard about, but sometimes I stumble upon truly special places that I end up going back to over and over again.
JJ Yosh
Adventure Filmmaker, TV Host, and Travel Expert
http://www.jjyosh.com
As always, stay safe and try to avoid any exceptionally dangerous rural roads so you can arrive at your destination safe and sound.
2. Road trips allow you to bond with your traveling companions; reconnect with family or friends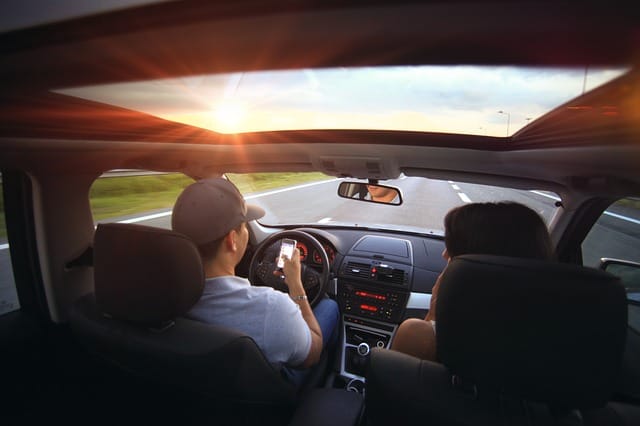 Hi! I just got back from a 34 day road trip with my husband and 5 kids. We drove from South Florida to Vancouver B.C. and then over to Sleepy Bear Dunes in Michigan and back down to South Florida. We loved sharing the country with our children. The history, the mountains and being stuck in a car with my babies is my favorite thing to do. My kids actually asked if the Rocky Mountains purposely have bad cell phone service so they couldn't be on electronics. Its a great way to reconnect, and enjoy each other. I could go on and on and I have some of the best pictures. We took a daily picture of where we were every day.
Erica Hartwig
Director of Operations
Organic Moments Photography
https://www.organicmomentsweddings.com
In December 2013, four innkeepers went on a road trip to visit other innkeepers. We mostly spend our lives taking care of guests on THEIR road trips, but decided it was time to meet our friends from an online forum. One from Virginia and one from WV (me) flew to Charlotte where we were seatmates to Indianapolis and picked up by the innkeeper from Muncie. Next day, we loaded up the Prius and left for Mark Twain Lake, MO to pick up the 4th innkeeper. We went to Boonville, MO to see a B & B and have lunch with the innkeeper, then on to Branson to meet another innkeeper and spend the night. We went to Pocahontas, AR to meet another and spend the night at his guesthouse. Then on to Pearl River, LA for 2-nights so we could spend a day in New Orleans. On to Blue Ridge, GA to visit and spend the night (she took us to Tank Town the next morning before we left). Then to Rocky Mount, VA for a night and drop of the VA innkeeper who took us to the Dairy Queen for breakfast where there was live bluegrass music & breakfast. Off to visit a B & B and winery in Charlottesville on the way to Shinnston, WV for the night and leave me behind while the next day Muncie was the goal. Missouri's husband went to Muncie to retrieve her. It was an absolute blast. Four women in a Prius for 10 days and nary a snit. We are still friends.
Kathleen Panek
Innkeeper
Gillum House Bed & Breakfast
http://www.gillumhouse.com
Get to know your family (or friends) again! Being in a car for days at a time is a great opportunity to get to know your son, daughter or even your other half.
Cynthia Graham
Content Coordinator/Blogger
Blue Bag Nomads
http://bluebagnomads.com
A road trip is a great way for a multi-generational family to bond by following family breadcrumbs all across the country, for example, by visiting parents' and grandparents' hometowns and exploring family history together. I am more than happy to expand upon these topics for a more quote-worthy text, and I also wrote an article detailing what I learned on the road trip, which I can give you permission to quote for your article.
Amanda Keeley-Thurman
Travel Blogger
Hot Mama Travel
https://hotmamatravel.com
Going on a road trip with a friend, family member, significant other or group can be one of the best bonding experiences. You're sharing the open road together, you're sharing adventures together and you don't have to deal with the hassle of airports which is a bonus!
Jamie Campbell
Travel Blogger
Gaijin Crew
https://gaijincrew.com
Visit friends and family (especially those who live in hard-to-fly-to places). Since college, we've had friends and family dispersed across the country. Some of them landed in big hubs - Chicago, LA, New York - but some of them ended up in less easily accessible places like Columbia Falls, Montana or Syracuse, Indiana. The extra driving to visit someone far out of the way does not feel that long when you've already spent really long stretches in the car.
Time together. There is no question about it. Time on the road is time together. It is not always easy, but working through issues of road boredom and 'Who-gets-the-Kindle-Fire-next?' can help you form tighter relationships that might not happen if everyone is spread across the house. Synchronizing our bathroom schedules is good practice for the daily negotiation of home life.
Nicholas Switzer
Travel Blogger
Everybody Gets a Backpack
http://www.EverybodyGetsABackpack.com
Bond with your family and friends during longer stretches of road. It's amazing how much you more you can get to know someone when there are limited distractions.
Shannon Molnar
Designer + Blogger
AllyBeth Design Co
https://allybethdesignco.com
We love the bonding experience of being in a car with someone for a significant period of time. Some of our best memories are of driving together, blaring cheesy songs and singing our hearts out. Nothing beats a road trip playlist!
Joe Saw
Travel Blogger
JKGO
https://jkgo.co
My husband, daughter and I did an un-planned road trip last Sept. Living in Miami - the approaching Category 5 hurricane convinced us to pack our bags and head to Georgia. We took the back roads (main roads were packed, slow). Loved the back roads and really enjoyed the time together chatting, planning and listening to podcasts (How I Built This, Wow in the World, Hidden Brian, Story Corps, Snap Judgement).
Jane Watkins
Marketing Strategist
Watkins PR
http://watkinspr.com
3. Road trips are a great way to travel with pets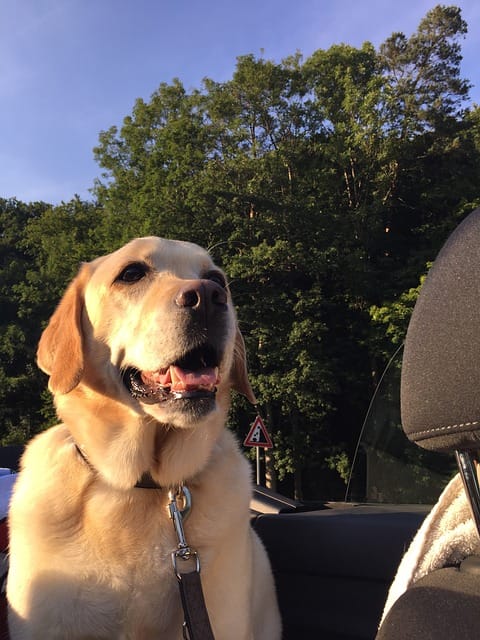 Pet parents today consider their animal companions family and leaving them behind while traveling is no longer a desirable option. So what to do? With thoughtful preparation, a road trip is the most comfortable and definitely most fun way to go.
While on the road, you have the ability to closely monitor your pet and they are always within reach. Pets also make the best travel companions, however it's important to remember that they should never be left in the car without company. You may need to stop to use the restroom or grab a quick snack, so traveling with a buddy is the best option.
Dana Humphrey
Whitegate PR
Lead Publicist & Owner
http://www.whitegatepr.com
http://www.gen7pets.com
4. Road trips are great for camping trips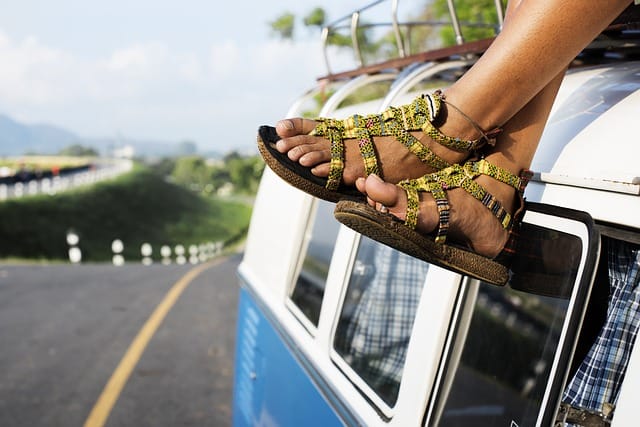 Throw in a tent and be amazed at the places you can stay! Remote or in a famous city, camping is another great reason to go on a road trip. You will be surprised where you can spend the night. (Side tip - buy a newer "pop-up" tent. They go up almost by themselves.)
Cynthia Graham
Content Coordinator/Blogger
Blue Bag Nomads
http://bluebagnomads.com
5. Road trips provide an opportunity to go analog and give yourself a break from digital tech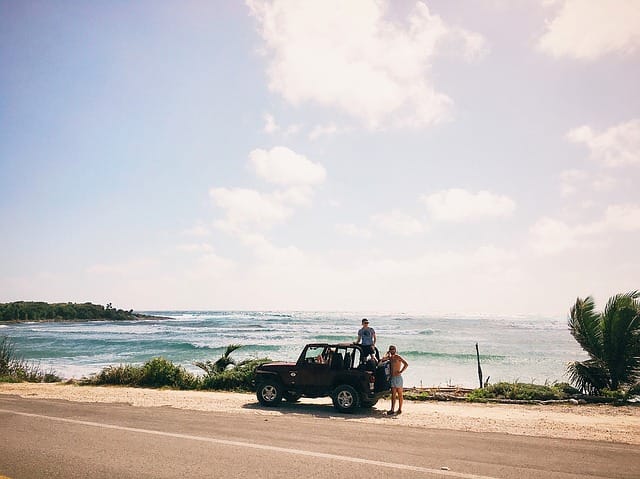 The opportunity for going analog (and taking a digital break) by relying on maps, map books and visitor centres instead of our phones! Connect with locals by asking for suggestions instead of relying on Google for everything. These often turn out to be the best discoveries and fondest memories. Plus, you will avoid a major cause of distracted driving which can be extremely hazardous to you and others on the road.
Shannon Molnar
Designer + Blogger
AllyBeth Design Co
https://allybethdesignco.com
My number one reason is to get away from this new phenomenon of smartphone addictions. I see it every day as a bartender. I have been bartending for twenty-six years and observing this shift in social behavior.
My fiancee and I took a sixteen day road trip through four southwestern states and into Mexico without the use of our smartphones. We decided to name our road trip. We named it Paper Maps, No Apps. We talked more. We saw more. We met more people because we were present.
Johnny Welsh
Author of Weedgalized in Colorado: True Tales From the High Country
6. The food! Road trips open you up to more food options
The Food! We love finding local food joints along the way. We once did a BBQ themed road trip from Texas to Atlanta. You see more of the country. Cities are great for packing a weekend full of activities. Road trips though let you see what the country really looks like. We slays get a better sense of a place when we are traveling by car.
Elizabeth
Travel Blogger
Dutch, Dutch, Goose Blog
http://www.dutchdutchgoose.com
I have food allergies and having a car available enables me to bring a cooler with items that I can eat. Also, the car enables me to easily shop for food during the trip.
Janet Ruth Heller, Ph.D.
Full-time writer
https://www.janetruthheller.com
7. Road trips are a cost effective way to travel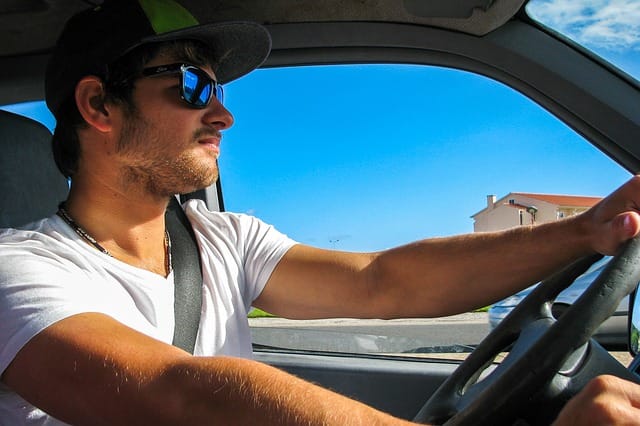 A cross country road trip is an extremely affordable way to check lots of items off your bucket list and sample many different cities in a relatively short amount of time. Just make sure you avoid those tolls and remember to stay safe when driving to avoid getting any traffic tickets.
Amanda Keeley-Thurman
Travel Blogger
Hot Mama Travel
https://hotmamatravel.com
Cost effective way of travelling, travel as cheaply or as luxuriously as you want (or can afford).
Lee & Stacey
Travel Bloggers
Exploring the World… One Trip at a Time
https://www.onetripatatime.com
So there you have it – the top reasons to take a road trip from some of our favorite travel bloggers on the web. We hope this list has lead you to take a new look at an old pastime, and perhaps inspired you to break out the atlas, gas up the ride, and head out onto the great open road. And if this list perhaps inspired a new sense of wanderlust in you, you're welcome! Remember, the world is your oyster and your next adventure awaits.