Motorcycle Bags
Unlike cars and trucks, motorcycles have virtually no cargo room. This can be quite a hindrance if you want to hit the road with a little extra gear. Alleviate your cargo space concerns with a set of Motorcycle Bags. We offer Saddle Bags, Tail Bags, and Fuel Tank Bags that add some extra room for your stuff. Our Motorcycle Bags are built tough enough for easy riding and cross-country trekking alike. Their durable construction ensures that your gear gets from place to place safely. Before your next trip, give your bike some crucial cargo room with our Motorcycle Bags.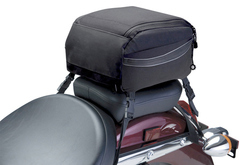 Add that crucial extra bit of cargo room to your hog with the Classic Accessories Motorcycle Tail Bag. This motorcycle bag features tough ProtekX construction and PVC backing for highway-worthy durability. It features both a large cargo compartment and a fast-access side pocket to hold your smaller items.
From $52.83
Free Shipping
Quick View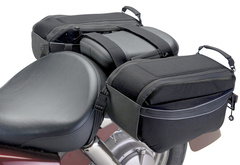 Saddle up your cargo with Classic Accessories Saddle Bags. These motorcycle bags are built from tough materials to protect your gear and stand up to heavy weather and abrasion. They're easy to install and hold tight to your bike.
From $98.26
Free Shipping
Quick View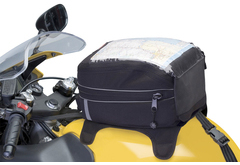 Store some extra cargo atop your fuel tank with the Classic Accessories Motorcycle Tank Bag. This motorcycle bag attaches to most bikes using adjustable straps and magnets, and is made with tough ProtekX Extreme fabric for superior weather protection. It even includes a clear map pocket on top so you can keep your maps within sight, even on the road.
From $63.80
Free Shipping
Quick View