Complete Detailing Kits
If you need to clean your car, inside and out, make sure you're fully equipped for the task. Our Complete Auto Detailing Kits provide you with professional-grade cleaning formulas, as well as the brushes, towels, and mitts you need to get the job done right. Don't spend a small fortune having your car interior and exterior cleaned - do it yourself and save with a Complete Detailing Kit.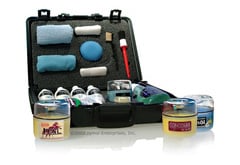 Get the right wash-and-wax kit for your vehicle by picking up a Zymol Complete Detailing Kit. Each kit is based around a particular Zymol wax and features a wide variety of soaps, brushes, and applicators to meet all detailing needs. A handy carrying case comes with each kit, as do full application instructions.
From $303.00
Free Shipping
Quick View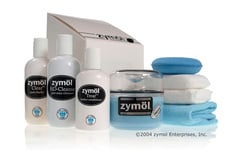 Get everything you need to properly execute the Zymol wash-and-wax process on your vehicle in the Zymol Smart Kit. All soaps, pre-waxes, and applicators you will need for the Zymol Process come with this package, as does your choice of the proper Zymol glaze for your car. It's all here, and designed to bring out the best shine imaginable from your car.
From $148.00
Free Shipping
Quick View