Car Battery Chargers
Auto batteries are a finicky bunch. Maintaining a high charge without shortening their lifespan is a difficult task, and with the help of our Performance Battery Chargers, you'll be able to do it right. By carefully monitoring performance and applying the perfect type of charge for the situation, our Car Battery Chargers help you maintain peak electrical performance. They also help you get a much longer life out of your battery, saving you in the long run.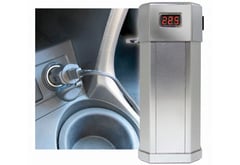 Reinvigorate your dead battery with a Heat & Clean Car Booster Battery Charger. 28 AA batteries work together to provide a solid charge for your car through your cigarette/auxiliary outlet. In 8 to 10 minutes, you'll have your car ready to go without needing to get out, use cables, or flag down another driver.
From $69.03
Free Shipping
Quick View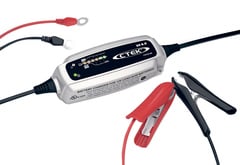 There's a good reason Lamborghini, Ferrari, and Arctic Cat trust CTEK Battery Chargers. These chargers boast some of the highest-quality engineering around, with tons of features that help you maintain, improve, and extend the life of your batteries. Choose from a wide variety of models to suit your automotive, motorcycle, agricultural, or recreational needs.
From $139.99
Free Shipping
Quick View
Want to learn more? Read our:
About Car Battery Chargers
To make the absolute most of your battery investment, pick up one of our performance battery chargers. These devices regulate the charging cycle to ensure that your battery gets only what it needs, and only when it needs it. They constantly monitor the state of your battery and adjust the charge accordingly, lengthening their service life and providing excellent performance throughout. And remember, anything you order from AAG comes with completely free shipping, so you'll get the best deal around.