Performance Batteries
When you've got enough juice under the hood, your vehicle will be ready for anything. Whether your starter has to suffer through long, harsh winters or you've got demanding accessories like a heavy-duty winch, you need a battery that's up for the task. High-Performance Batteries are specifically engineered to provide the quick-cycle energy you need for cold starts and the long-term power that winches and high-power amplifiers demand. Plus, they offer a much longer service life than the batteries you'll find at the store.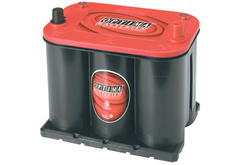 Enjoy a guaranteed start every time you want one with the Optima Red Top Battery. This starter battery resists common causes of engine failure in high-performance applications. Mountable anywhere, spillproof and vibration-resistant, it will last up to twice as long as a standard battery and is fully rechargeable.
From $147.29
Free Shipping
Quick View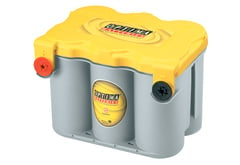 Increase the power that runs your vehicle with the Optima Yellow Top Battery. This high-performance battery gives both an explosive start and a deep cycle that maintains your electrical output no matter how much you demand from your ride. Along with a host of convenient features, this battery can also be recharged.
From $187.53
Free Shipping
Quick View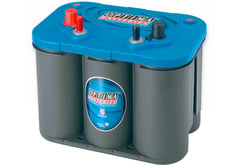 The Optima Blue Top Battery is the perfect energizer for RV and marine applications. It comes in both dual-purpose and starting-only applications and offers up to 15 times the vibration resistance of standard batteries. Mountable in any position, it's fully rechargeable and perfect for extensive electronic setups.
From $201.36
Free Shipping
Quick View
Want to learn more? Read our:
About Performance Batteries
From subwoofer-blasting power amps to RV entertainment systems to max-capacity recovery winches, the modern vehicle is loaded with add-ons that demand tons of electrical power. With a Performance Car Battery from AAG, you'll never be at a loss for juice. We offer a variety of battery designs, with focuses on high-powered starts and long-term power supply, so you're sure to find what you need.
Shop for Performance Batteries like Jeep Grand Cherokee Batteries at AutoAccessoriesGarage.com and discover how simple automotive shopping can be. We've got top-notch options to power your vehicle that come with completely Free Shipping. Tell us what you drive and we'll show you nothing but the best for your vehicle, guaranteed. It's easy at AAG: check us out today.
More Popular Performance Batteries Vehicles: