With the investment you've made in your vehicle, it only makes sense that you should get a Car Cover to protect it. Two of the largest brands on the market today are Covercraft and Coverking. Which brand might be the right car cover for your particular vehicle? Deciding among equals is never easy, but the article that follows is designed to help you make the right decision for your car or truck.
Covercraft Car Covers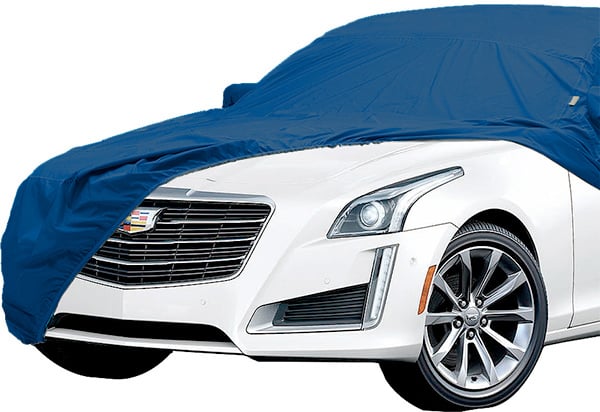 Covercraft Car Covers set the industry standard upon being founded in 1965, and in the decades since they have not let up an inch! Solid manufacturing practices and a wide variety of available fabrics allow you to get the exact perfect Covercraft Car Cover for your vehicle. Beyond fabrics, though, Covercraft also makes Car Covers in enough different designs to appeal to owners of convertibles, as well as trucks and SUVs. Whatever your vehicle is, whatever your climate, and wherever you plan on storing your vehicle, odds are there is a Covercraft Car Cover for you.
It's no exaggeration to say that a car cover makes a major difference between early signs of age and a long and beautiful life. Protect your car, truck, convertible, or SUV with a Covercraft Car Cover and know that you're rolling with an American original.
Coverking Car Covers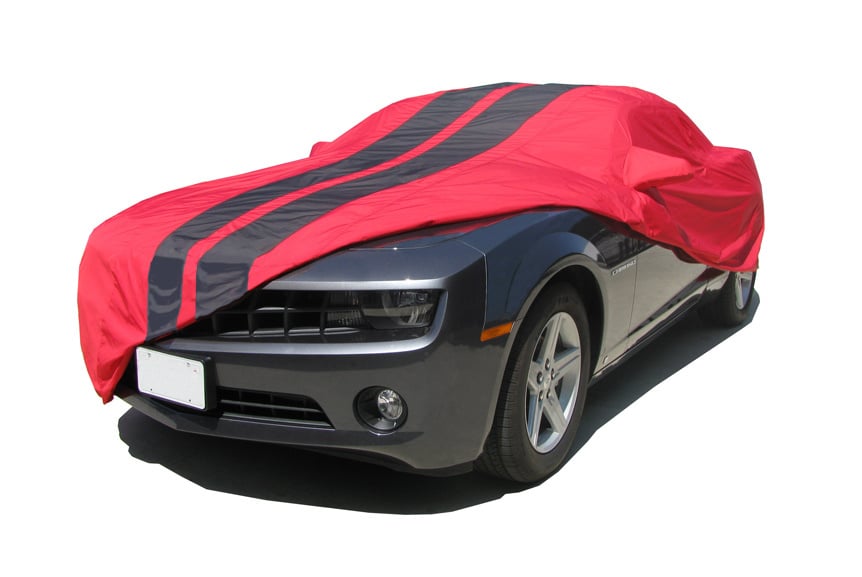 Launched in the mid-1980s, Coverking Car Covers came about thanks to the simple goal of using developing technologies to bring a new precision to the car cover market. And boy, did they ever! Each Coverking Car Cover is guaranteed to have been made with state-of-the-art techniques that ensure a perfect fit. A series of innovative fabrics are available that continue the trend, and while they don't offer an insane variety of different covers for different vehicles, they have their bases covered on brands ranging from Alfa Romeo to DeLorean to Volvo to Oldsmobile, and everything in between.
New technology means big things for many different industries. Coverking revolutionized the Car Cover industry with their space-aged designs and manufacturing processes. Soft on your vehicle's finish but tough on anything that wants to harm it, a Coverking Car Cover means big things for your ride.
Covercraft vs Coverking - What Is The Right Car Cover For Your Vehicle?
One set the standard, and the other brought it into the 21st century. Both companies offer truly fantastic Car Covers and Car Sun Shades that customers can rely on for quality designs, a perfect fit, and total protection for your vehicle's finish. Which one is right for you depends on you individual situation and what is important to you. Below, you'll find a handy comparison chart that lays out the differences between the two brands for easy scanning. We sincerely hope this helps with your decision-making process. Happy shopping!
| | | |
| --- | --- | --- |
| | | |
| Starting At | $75.08 | $99.70 |
| Fabric Choices | 13 | 8 |
| Cover Designs | Car Cover, Convertible Cover, Partial Truck & SUV Cover | Car, RV |
| Accessories | Storage Bag, Lock and Cable, Gust Guard | Storage Bag, Lock and Cable |
| Year Founded | 1965 | 1986 |
| Base of Operations | California, USA | California, USA |
| Warranty | 4-Year | 2-Year |
| Shipping | FREE | FREE |
| | | |