One of the greatest ways to improve your vehicle's interior driving comfort, as well as enhance its exterior style, is to install a set of Deflectors. Whether you mount yours to your windows, affix one to your sunroof, or place one at the front of your hood, these handy little pieces of plastic work wonders to keep your ride quiet, comfy, and clean. There are many manufacturers out there that claim to make the highest-quality car Deflectors, so let's take a look at two of the leading brands in the business: EGR and AVS.
EGR Deflectors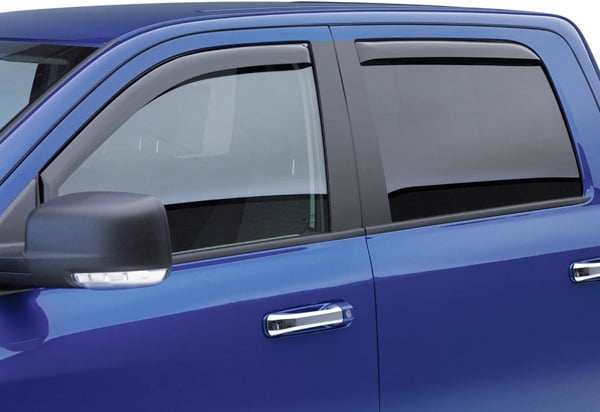 EGR Incorporated is a leading builder of auto accessories, including fender flares and side steps for trucks and SUVs. But it's EGR Deflectors that are the brand's true claim to fame. With fine finishes, seamless custom-designs, and a stunningly perfect fit, it's no wonder EGR has earned a top spot in the world of wind deflectors and hood shields.
EGR Deflectors are available in several different designs and finishes, including Light Smoke, Dark Smoke, and Chrome. Check out EGR In-Channel Deflectors for a simple, no-drill/no-tape installation, or go with the low-profile EGR SlimLine Window Deflectors, which install with high-grade mounting tape. For windshield and hood protection, a hood shield is essential - and with the EGR Chrome Bug Deflector, your protection couldn't look better. It's important to find the right bug deflectors for your particular needs.
EGR proudly manufactures over 80% of their products in the USA, and backs them all with a Lifetime Warranty.
AVS Deflectors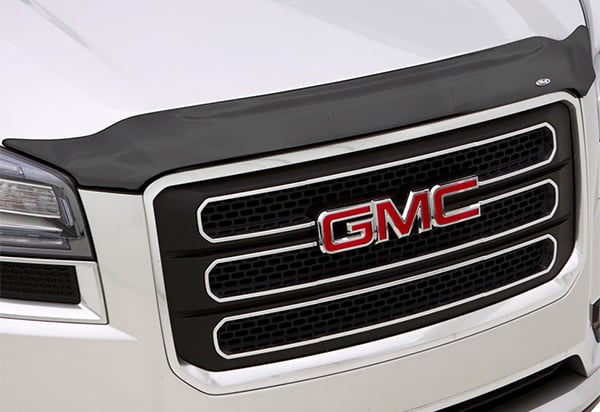 AVS (short for Auto Ventshade) boasts virtually eight decades of experience building accessories for cars and trucks. If they've been around that long, you know they've been doing something right. AVS Deflectors are known for their great fit, sleek looks, and high-quality construction. The greatest part is, AVS backs that rugged construction with a Lifetime Warranty, so you can be confident that these deflectors are built to last.
For open-window comfort, AVS Ventvisors provide a stylish, easy-to-install solution. They're crafted from durable acrylic, and they come in both Smoke and Chrome finish. The same quality construction goes into Auto Ventshade Sunroof Deflectors, so you know your deflector is going to hold up for the long haul. What you'll get is a comfortable, quiet interior and a great looking exterior. AVS Deflectors truly give you the greatest of both worlds.
EGR or AVS - What Are The Right Wind Deflectors for your Vehicle?
Both EGR and AVS are highly-respected and very popular brands when it comes to Deflectors. So which one do you choose? Factor in the exterior style you want, the installation style you're looking for, and your budget to determine the right window deflectors for your car, truck or SUV. Don't forget to also read our Deflectors Reviews and see what your fellow drivers think of them. And if you need any more answers or details about these products, you can always talk to our helpful customer support team at 800-663-1570.
| | | |
| --- | --- | --- |
| | | |
| Starting From | $42.46 | $41.06 |
| Materials | Acrylic | ABS, Acrylic |
| Styles | Window, Hood | Window, Sunroof, Hood |
| Finishes | Light Smoke, Dark Smoke, Chrome | Smoke, Chrome |
| Warranty | Lifetime | Lifetime |
| Shipping | FREE | FREE |
| | | |