BBK Headers & Exhaust
Dial up massive performance gains with a BBK Header. When you attach one to your exhaust system, you'll notice greater torque and horsepower thanks to increased airflow to your engine's combustion chamber. More oxygen means a greater spark, and a greater spark means more power! BBK Exhaust is committed to providing exactly that to your vehicle, and you will notice a major, welcome difference.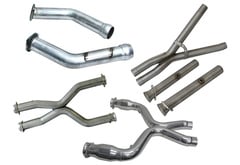 From $289.99
Free Shipping
Quick View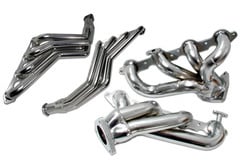 From $329.99
Free Shipping
Quick View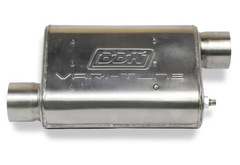 From $139.99
Free Shipping
Quick View
About BBK Exhaust
Being new on the scene doesn't mean you've got less to offer. In fact, in the case of BBK Exhaust, it means fantastic things. These products give your ride the major performance boosts you've long been after. No matter what you need, from stem to stern these products go that extra mile for you. The feel when you press the gas will chane the way you think about your car or truck.
Don't fear the shopping process at AutoAccessoriesGarage.com: when it comes to finding BBK Headers, we've got you covered. Tell us your vehicle, and we'll show you all the products available for it. We'll do so with full-color photography and a clear, detailed product description, though if any questions remain our helpful Customer Service team is just a phone call or live chat away. Also, don't ever forget: when you shop at AAG, everything ships to you for free! Online shopping can be easy. Let us show you how.