Doug Thorley Header THY-341-C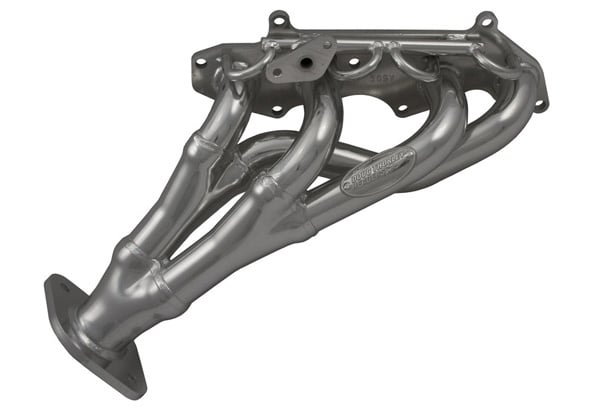 Our Price:

$848.83

Shipping:

FREE SHIPPING

Part Number: THY-341-C
3:1 Long Tube Header
Part #:

THY-341-C
Ceramic
Three-tube headers (center two ports combined)
D-Ports only
Will not fit with steering column shift
$848.83
Free Shipping
Select your vehicle details above to ensure item compatibility.
Ships between 06/29/23 - 07/07/23
Legendary header performance that's over 50 years in the making
14-gauge steel tube construction for excellent life span, custom designed to fit your exact vehicle
Available in three different styles to complement your vehicle and needs
50 State smog legal for many applications - includes all required smog equipment and mounting locations
Custom gasket for no-leak fit and performance included on applicable models
Ceramic-Thermal coating resists and absorbs engine heat for cooler, more efficient performance
Includes O2 sensor bosses
Lifetime Warranty
Doug Thorley's tradition of excellence in performance upgrades started in the 1950s and continues to this day. By combining craftsmanship with devoted attention to details, they have created high quality headers for the hot rod scene.
Your next Doug Thorley Header is available in one of the following configurations:

Tri-Y Headers: engineered to match firing sequences and minimize exhaust resistance. Maximum torque and power gains through 4500 RPMs, increased fuel economy.

Shortie Headers: designed to fit vehicles with limited space under the hood. Easy to install, specially designed to maintain emissions mounting positions for compliance with the strictest smog standards. Improves performance, enhances gas mileage.

Long Pipe Headers: popular for high performance street scene, tuned for maximum power throughout entire RPM range thanks to larger, longer primary tubes. Improve your mileage by 2-3 MPG.

All Doug Thorley Header models are constructed of 14-gauge steel for ultimate longevity. Custom designs and tunes are engineered to perform and fit flawlessly under your hood. Coated inside and out with a Ceramic-Thermal Coating that protects your header from the elements and withstands up to 1,400 degrees F, these Doug Thorley headers promote exhaust velocity and absorb up to 40% of the engine temperature to keep your engine cooler and running more efficiently.

Your Doug Thorley Header comes with O2 sensor bosses, smog equipment, and a custom gasket for 50-state legality in many applications, and a leak-free fit. Backed by a Lifetime Warranty.
Doug Thorley THY-341-C fits:
1967-1974 Pontiac Firebird
1964-1973 Pontiac GTO
1969-1974 Pontiac Grand Prix