Subaru Forester Headers
Attain superior performance and horsepower enhancements with Subaru Forester exhaust headers from Auto Accessories Garage. Subaru headers are crafted from the most rugged compounds to withstand heavy-duty use. Also, every exhaust header is custom-formed to your exact Subaru Forester for a right-on fit. For every style of Forester exhaust headers at unbeatable prices, rely upon AutoAccessoriesGarage.com.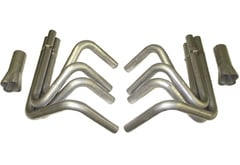 From $192.49
Free Shipping
Quick View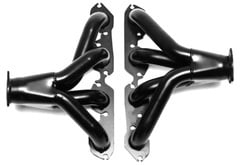 From $278.99
Free Shipping
Quick View
About Subaru Forester Exhaust Headers
Your Subaru Forester delivers, and at AutoAccessoriesGarage.com, so do we. Each Forester Header you get is backed with resourceful support. All our Subaru Forester exhaust headers always are shipped to your door completely free, and they come backed up by helpful support. The most reliable Forester exhaust headers manufacturers, with great prices, industry-leading support, and a top-notch customer experience - you must be at AutoAccessoriesGarage.com.
More Popular Forester Accessories: Subaru Forester Floor Mats and Floor Liners, Subaru Forester Running Boards, Side Steps and Nerf Bars, Subaru Forester Catalytic Converters, Subaru Forester Gauges & Subaru Forester LED Bulbs.
We offer Subaru Forester Exhaust Headers for the following years:
2023 Subaru Forester Exhaust Headers
2022 Subaru Forester Exhaust Headers
2021 Subaru Forester Exhaust Headers
2020 Subaru Forester Exhaust Headers
2019 Subaru Forester Exhaust Headers
2018 Subaru Forester Exhaust Headers
2017 Subaru Forester Exhaust Headers
2016 Subaru Forester Exhaust Headers
2015 Subaru Forester Exhaust Headers
2014 Subaru Forester Exhaust Headers
2013 Subaru Forester Exhaust Headers
2012 Subaru Forester Exhaust Headers
2011 Subaru Forester Exhaust Headers
2010 Subaru Forester Exhaust Headers
2009 Subaru Forester Exhaust Headers
2008 Subaru Forester Exhaust Headers
2007 Subaru Forester Exhaust Headers
2006 Subaru Forester Exhaust Headers