Your carpet, and your cuffs, have to deal with spills and stains on a daily basis. Luckily, with the right protection you can keep your investment - and your boots - clean. When you're in the market for a set of winter floor mats, two high-performing brands come to mind. Let's compare the features of WeatherTech vs. Smartliner Floor Mats to help you find the right floor liners for your vehicle and your driving style.
WeatherTech Floor Liner Benefits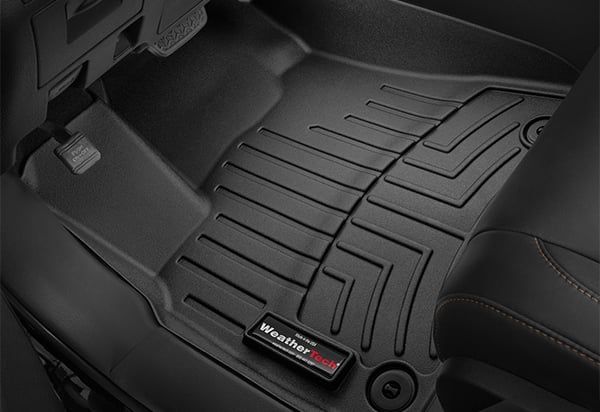 WeatherTech's name is one of the first to get mentioned any time you talk about car floor mats, and they've properly earned that reputation. How, you ask? It comes down to technology. WeatherTech Floor Liners are designed with state-of-the-art laser measuring tools, so they fit your vehicle's interior contours with incredible precision. Plus, they also utilize heavy-duty, semi-flexible rubber that's ready to handle the worst you can throw onto them.
Whether you go for their fully custom DigitalFit Liners or the trim-to-fit standard mats, you're bound to get both great protection and modern looks. They're backed by up to a 3-Year Warranty, so you know you've got liners you can trust. And that's not all, WeatherTech Floor Mats and Liners are designed and manufactured with pride right here in the U.S.A.
Smartliner (Maxliner) Floor Mat Benefits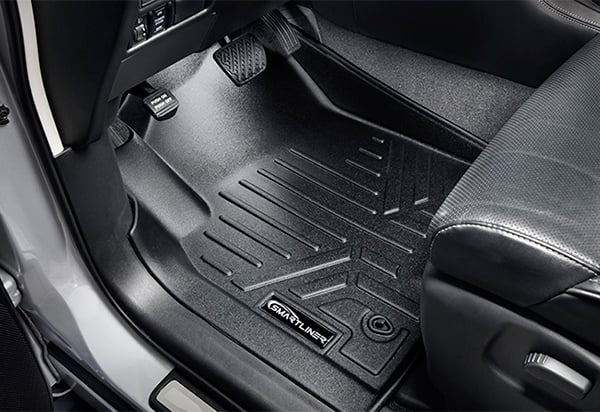 The Smartliner (formerly Maxliner) brand is a division of Kramer Accessories, a global yet family-owned company that specializes in accessories that dress up and protect vehicles of all kinds. The key product in their line is the Smartliner Floor Mat. Crafted from a low-density polyethylene, these liners are durable and rugged, yet flexible and easy to handle. They're designed with advanced computer modeling to ensure a perfect custom fit.
Floor liners are supposed to keep liquids and filth from landing on your carpet, but they should also prevent that gunk from spilling over once it's down there. That's why Smartliner Floor Mats feature raised outer edges that retain mud, spills, and melted snow. That means it's easy to lift the liners out of your vehicle, without fear of your carpets getting messy in the process.
Smartliner (aka Maxliner) or WeatherTech?
The fact is, both WeatherTech and Smartliner offer some great-looking, reliable floor protection options. Which brand you end up going with comes down mostly to which liners look better to you, as well as your budget and your preferred warranty. Check out this chart to compare Smartliner vs. WeatherTech side-by-side:
| | | |
| --- | --- | --- |
| | | |
| Starting From | $60.00 | $50.99 |
| Colors | | |
| Materials | High-Density Tri-Extruded | Low-Density Polyethylene |
| Style Features | Raised Ridges, Recessed Channels | Sleek Channels, Raised Edges |
| Fit | Custom and Trim-To-Fit | Custom |
| Warranty | 3- to 10-Year | Lifetime |
| Shipping | FREE | FREE |
| | | |