Toyota Tacoma Side View Mirrors
Give yourself top-quality mirrors and get improved driving safety. Browse many different Toyota Tacoma side view mirror styles to step up your style. They're also crafted with modern features like LED turn signals and mirror warmers.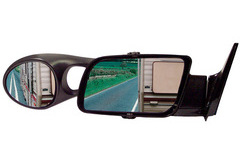 From $42.99
Free Shipping
Quick View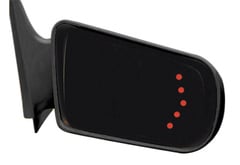 From $374.00
Free Shipping
Quick View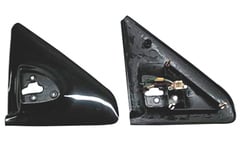 From $49.00
Free Shipping
Quick View
Change up your truck's style and change up its game with Toyota Tacoma Side View Mirrors. You can go for either a style upgrade, extra help with towing, or both at once, and then some! Tacoma Side Mirrors help your pickup out in ways great and small while simultaneously augmenting its performance profile. You'll work harder, you'll drive safer, and your truck never looked this good. Slap some on and see for yourself, we know you won't be disappointed.
Our side mirrors supply the reliable vision that's very important for driving safety. Attain the looks you need from many stock style, LED turn signal, and self-heating side view mirrors. You also score 100% free shipping on everything you order whenever you choose Auto Accessories Garage.
More Popular Tacoma Accessories: Toyota Tacoma Tonneau Covers and Truck Bed Covers, Toyota Tacoma Lift Kits, Toyota Tacoma Leaf Springs & Coil Springs, Toyota Tacoma Shocks & Struts & Toyota Tacoma Sway Bars.
We offer Toyota Tacoma Side View Mirrors for the following years & trims:
2006 Toyota Tacoma Side View Mirrors
2005 Toyota Tacoma Side View Mirrors
2004 Toyota Tacoma Side View Mirrors
2003 Toyota Tacoma Side View Mirrors
2002 Toyota Tacoma Side View Mirrors
2001 Toyota Tacoma Side View Mirrors
2000 Toyota Tacoma Side View Mirrors
1999 Toyota Tacoma Side View Mirrors
1998 Toyota Tacoma Side View Mirrors
1997 Toyota Tacoma Side View Mirrors
1996 Toyota Tacoma Side View Mirrors
1995 Toyota Tacoma Side View Mirrors