The sheer number of different Tonneau Cover brands on the market today can be overwhelming. So many different covers at so many different price points, and each with so many different features: the perfect Truck Bed Cover for you is out there, but figuring out where is often frustrating or confounding. Both Fold-A-Cover and Extang make fantastic covers, but which is right for your specific situation?
Fold-A-Cover Tonneau Covers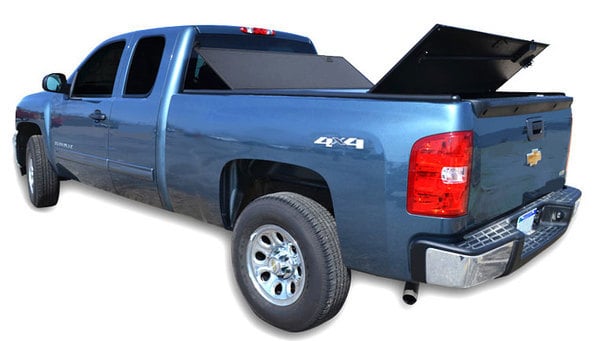 Fold-A-Cover Truck Bed Covers come in two varieties. One is a fine cover that offers strength and design innovations many folding covers lack, and the other features all of these innovations and then some for a truly unique and elite cover. Whichever you choose, a Fold-A-Cover Tonneau Cover turns your truck bed into an all-around cargo management and protection system that folds up to provide access to 75% of your truck bed. Such space easily accomodates 5th wheel trailers as well as oversize cargo.
Fold-A-Cover Bed Covers are firmly-planted in the market's middle pricing tier. There are plenty of less expensive covers out there, but there are also plenty much more costly. At this price, the quality of design and craftsmanship from Fold-A-Cover really can't be beat!
Extang Tonneau Covers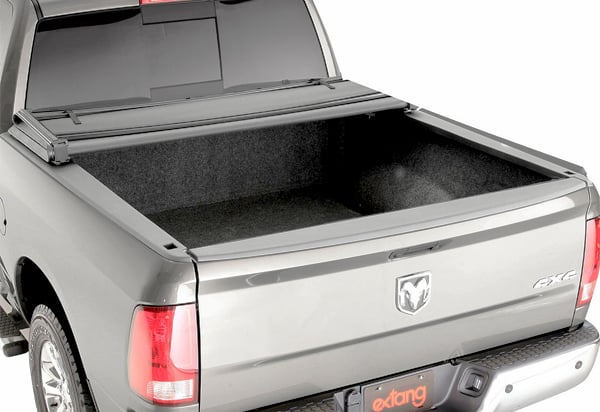 The one thing you can count on more than anything else with Extang Tonneau Covers is choice. 12 different options are available across a wide variety of price points. Each Extang Truck Bed Cover offers its own bounty of benefit for a given truck owner. Everything from vinyl tarps to durable cab-side folding tonneaus are available, and each cover comes with at least a 10-Year and for many a Lifetime Warranty. Some covers also work with bed-spanning toolboxes. It's up to you: whatever you're looking for, there's an Extang Bed Cover for you!
If price is your main concern, you can definitely find a truck bed cover from Extang to suit your needs. If, however, you can spend a little money, then there's STILL an Extang cover to suit your needs! This is among the most versatile manufacturers currently on the market today.
Fold-A-Cover vs. Extang: Which Is The Right Tonneau Cover For Your Truck?
The right Tonneau Cover for your truck depends on you: what you want as far as construction materials are concerned, what you want to pay, what you need it to do. For the money, Fold-A-Cover is a great value, but then again so is Extang, across their entire product line. Consult the chart that follows for greater help, but also check out our Tonneau Covers Buying Guide if you have further questions. Thanks for stopping by, and good luck finding the perfect Truck Bed Cover for your vehicle!
| | | |
| --- | --- | --- |
|   | | |
| Covers Starting At | $748.00 | $233.10 |
| Cover Materials | Aluminum and Stainless Steel | Vinyl tarps, Aluminum frames, Fiberglass panels |
| Number of Covers Available | 2 | 12 |
| Tension Adjustment System | Unnecessary (hard folding tonneau covers) | Yes, for vinyl-tarp-and-bow systems |
| UV protection | Weather, rust, and corrosion-resistant | Yes |
| Work with Toolboxes? | Works with Fold-A-Cover Personal Caddy installed below cover's rear panel | Yes, 4 different covers work with toolboxes 18" to 21" deep (sold separately) |
| Drilling Required for Installation? | No: exclusive 6 or 8-point attachment | No |
| Available Designs | G4 Elite or LS (both folding, four-section covers) | Folding, Roll-up, Hard-Top, Soft-Top |
| Warranty | 1-Year Warranty | 10-Year for Vinyl tarps, Lifetime all other hardware |
| Shipping | FREE | FREE |
|   | | |