It's not enough anymore to simply want a Retractable Tonneau Cover. With as many great brands as there are currently out there making these sorts of Truck Bed Covers, you have to be a lot more specific. Lucky for you, all these brands are fantastic in their own ways, and everybody has something different to offer.
For instance, Pace-Edwards and Retrax are both fantastic brands that make fantastic products. But which one might work for your truck? Well, that's entirely up to you.
Pace-Edwards Tonneau Covers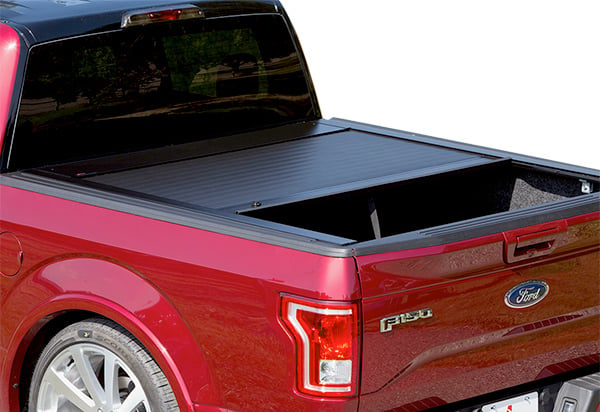 Pace-Edwards makes covers for your truck that blend practicality and style in charming, unobtrusive ways. When you hook your truck up with a Pace-Edwards Truck Bed Cover, you can be certain of two things: it's going to work, and it's going to look good! Innovative designs have bestowed Pace Edwards Tonneau Covers with smooth, spring-loaded retraction and level rails for an easy on-off without unnecessary hassle. It's like their entire manufacturing philosophy boils down to, "How can we make our customers' lives easier?" In many ways, that's exactly what they do!
The great thing about Pace Edwards Bed Covers is that you won't have to take out another mortgage to pick one up. Their price points run the full gamut from affordable to luxurious. No matter which one you choose, you can be sure that it will be a high-quality tonneau.
Retrax Tonneau Covers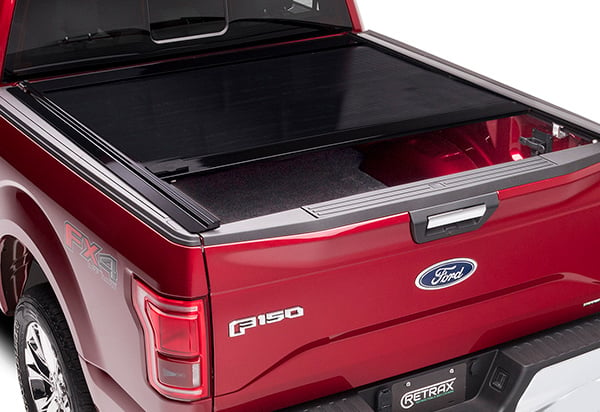 An up-and-comer on the scene, Retrax makes simple, sophisticated covers teeming with functionality and style. The three available Retrax Truck Bed Covers provide three options different enough that they allow customers to get exactly what they want. Budget, Professional, and Electric models make Retrax Tonneau Covers a great company to turn to when you know what you're looking for and have a bit of money to spend. They bill themselves as "The Last Bed Cover You'll Buy," and they mean what they say. As proof of this commitment, one Retrax model even comes with a Lifetime Warranty!
The cover material and canister design of a Retrax Bed Cover virtually guarantee years of durable, rugged use. When it's time to throw down decent money on something that you'll never have to worry about again, it's time for Retrax!
Pace Edwards vs Retrax: Which Is The Right Tonneau Cover For My Truck?
There's no right answer to this question. All you can hope to do is make the right Tonneau Cover decision after going over the available information. Ensure that you take factors like budget and regular use into account, and then make the choice that feels right. If you need further help with this decision, please consult our Tonneau Covers FAQs or call our helpful Customer Service staff at 800-663-1570. Good luck, Happy Shopping, and thanks for stopping by AAG!
| | | |
| --- | --- | --- |
|   | | |
| Covers Starting At |  $701.00 | $1,124.00 |
| Available Models | 4 different retractable covers, including Bedlocker electric & Roll Top budget models | Retrax Pro, Retrax One, Powertrax One (electric) |
| Canister position | Flush with rails | Flush with rails |
| One-hand operation? | Yes | Yes |
| Cover Materials | Aluminum, either Powdercoated or coated with Vinyl Polymer | Aluminum (Retrax Pro), Polycarbonate Thermoplastic |
| External Locking | Yes | Yes |
| Available Accessories | Electric Tailgate Lock, Clamp Kit | None |
| Installation | No drilling required when using Clamp Kit | Via rail clamps - NO DRILLING |
| Warranty | 3-Year  | Lifetime for Retrax Pro, 1-Year otherwise |
| Shipping | FREE | FREE |
|   | | |