Making the decision to buy a Tonneau Cover is the easy part. With as many great Truck Bed Cover brands as there are on the market today, it can be more difficult than expected to parse everything and make the right choice for your truck. Take, for example, Pace-Edwards and Truck Covers USA. These are both fantastic companies that make covers anyone would be lucky to own. But which is right for your truck?
Pace-Edwards Tonneau Covers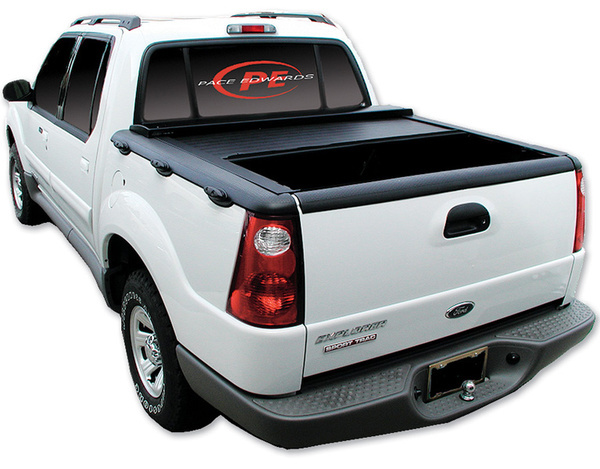 If the phrase Pace-Edwards Truck Bed Covers doesn't inspire immediate visions of high-quality craftsmanship, it should, because that's exactly what you'll get! A variety of designs also lends Pace-Edwards Tonneau Covers the versatility and options you're looking for in your next bed cover. Sturdy and handsome, these tonneaus will not only improve your truck's gas mileage and security but also your truck's look, in ways great and small. Few other accessories make quite as much difference in a truck's daily life.
Durably constructed and fit for any climate, retractable Pace-Edwards Bed Covers outfit a truck bed with everything it needs to make a truck owner's life easier. If you have the money, there's no reason you shouldn't get one for your truck today.
Truck Covers USA Tonneau Covers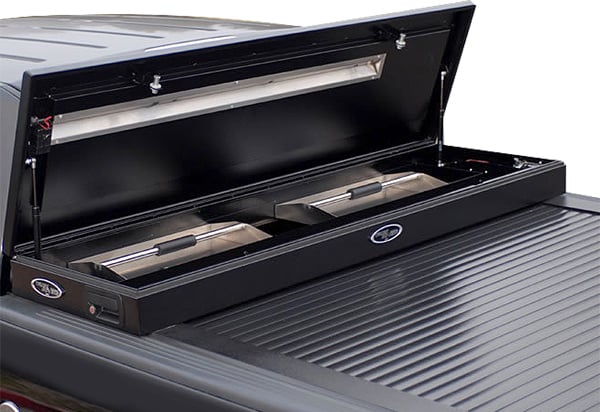 When heavy-duty is the name of your game, Truck Covers USA has got you covered. There's really no better word to describe their premier feature: the heavy-duty construction of a Truck Covers USA Tonneau Cover is something akin to strapping an Abrams tank to the back of your truck. Drilling is required for installation, but once hooked up your Truck Covers USA Truck Bed Cover will protect your cargo with innovative details and Mr. Universe-level strength. Virtually impenetrable, there is no stronger cover on the market today.
The main issue determining your decision to buy a Truck Covers USA Bed Cover is cost, because these things are pricey. There are only two models, one with and one without a toolbox, and both come with the same strength, durability, and drainage system. If you can afford one, you won't find more durable protection for your truck bed.
Pace-Edwards vs. Truck Covers USA: Which Is Right For Your Truck?
Whichever company you choose, you're making a great decision. The most important factor to consider when deciding between Pace-Edwards and Truck Covers USA is probably going to be price, closely followed by what you're trying to get out of your new Truck Bed Cover. Evaluate all your options, parse the information, and make the right decision for your situation and, most importantly, for your truck. If you need further help, please consult our Tonneau Covers Buying Guide, as well as the chart that follows. Good luck to you, and Happy Shopping!
| | | |
| --- | --- | --- |
|   | | |
| Covers Starting At |  $701.00 | $1,495.06 |
| Available Models | 4 different retractable covers, including Bedlocker electric & Roll Top budget models | American Roll (retractable) and American Work (retractable with toolbox) |
| One-hand operation? | Yes | Yes |
| Cover Materials | Aluminum, either Powdercoated or coated with Vinyl Polymer | Heavy-duty double-paneled Aluminum |
| External Locking | Yes | No: locks closed with tailgate |
| Available Accessories | Electric Tailgate Lock, Clamp Kit | Snap Loc Kit (for securing cargo), Spring Step Hitch Cover |
| Installation | No drilling required when using Clamp Kit | Requires minor drilling |
| Warranty | 3-Year  | 2-Year |
| Shipping | FREE | FREE |
|   | | |