Truck Covers USA Bed Covers
You want the best, you got it: Truck Covers USA builds some of the toughest, most feature-packed tonneau covers on the market, and they're sure to take your truck to the next level. American-made Truck Covers USA Bed Covers are built with ultra-strong materials, and their hi-tech designs greatly enhance your truck's convenience. They're also super-secure, keeping your valuable tools and cargo safe from theft.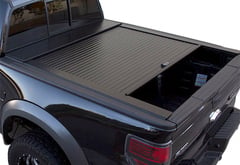 From $2,499.00
Free Shipping
Quick View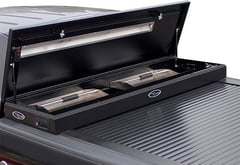 From $4,099.00
Free Shipping
Quick View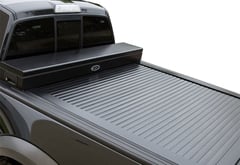 From $3,749.00
Free Shipping
Quick View
Want to learn more? Read our:
About Truck Covers USA Tonneau Covers
There are a number of Tonneau Covers available on the market today, but if you want durable American quality then you need Truck Covers USA Tonneaus. It's a simple fact that these bed covers bring durability and craftsmanship where other companies don't. That goes for whichever model you choose, too. Getting into business with this company means you're getting into business with an industry leader.
Compare All 3 Truck Covers USA Tonneau Cover Models
They offer manual and electronic Truck Covers USA Tonneau Covers to suit the needs of any consumer. Customers with a budget will love these truck bed covers because, more than anything else, a bed cover is an investment in the future of your truck. Like strapping a tank to the top of your truck bed, a one of these covers guarantees safe passage for any cargo or equipment stored underneath.
If you're serious about protecting your truck bed, you've come to the right place. AutoAccessoriesGarage.com is proud to carry only the best brands in the game, such as Truck Covers USA Bed Covers. We make sure the cover you buy is the perfect size for your truck, and our customer service crew will gladly help you find the style that's right for your needs. Throw in 100% free shipping on your order, and it becomes abundantly clear that AAG is the place to go for all your truck gear.
Customers browsing Truck Covers USA Tonneaus also looked at:
Truck Covers USA Tonneau Covers Reviews
Adam W
from Mckinney, TX said:
Great product. I felt the instructions could have been worded a little better and more detail, but I finally figured it out.
Herbert S
from Eustis, FL wrote:
My Ram dealer installed the roll top, I did the four drains. The tech at the dealership said his part of the installation went smoothly. The drain holes were a bit more difficult, required some planning and patience. The bed liner, on the tailgate, required cutting about a three quarters of an inch off the top. The finished installed product looks fantastic!