You've finally decided to throw down substantial dollars on a Truck Bed Cover, but there's still another decision to be made. There are so many options to choose from if you have the money to spend, it can be a little confusing choosing among so many great brands. Two of the most poular Tonneau Cover companies in the market's upper reaches are Roll-N-Lock and Truck Covers USA. Which is the right for your truck? Well, that all depends.
Roll-N-Lock Tonneau Covers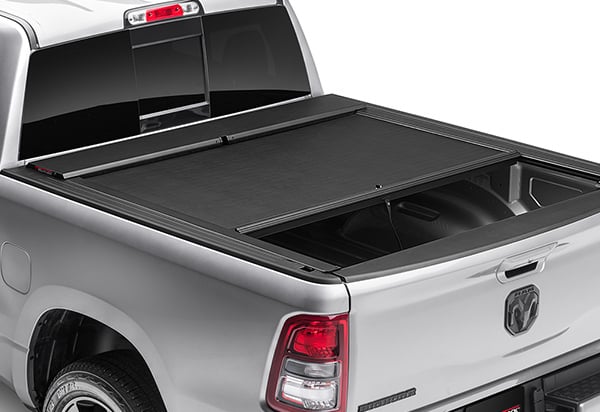 There are only two Roll-N-Lock Truck Bed Covers, but each is an impressive piece of machinery. The M in "M Series" stands for Manual, and the E in "E Series" stands for Electric. Otherwise, the two Roll-N-Lock Tonneau Covers available at AAG come with the same innovative blend of technology, durability, and functionality. Everything is constructed of hearty aluminum, and wherever convenience could be added, Roll-N-Lock has added it! One hand is all you need to operate this cover, and no drilling is required for installation.
Better still, there is a handy Cargo Management System you can add to your Roll-N-Lock Bed Cover for a total truck bed overhaul. What once was an open-air cargo hold becomes an impenetrable fortress when you trust your bed to Roll-N-Lock!
Truck Covers USA Tonneau Covers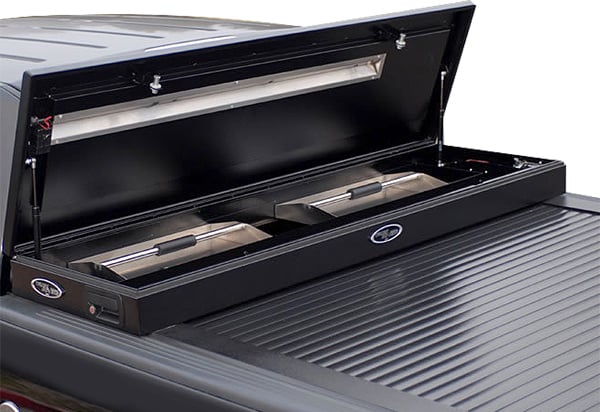 Like Roll-N-Lock, Truck Covers USA also offers two cover options. Unlike their competitor, however, Truck Covers USA Tonneau Covers are both manual, retractable, and heavy-duty. One Truck Covers USA Truck Bed Cover is available with a toolbox, and one is available without. This difference aside, each cover features double-paneled aluminum construction for super strength and durability. These bad boys are so heavy-duty, in fact, that minor drilling is required for installation. Nothing you can't handle, though, at which point you'll notice a major difference in your truck's capabilities.
An optional snap-lock cargo tie-down set can be further used to secure your cargo during hauling. Whether or not you choose to pick one up, rest assured that a Truck Covers USA Bed Cover makes your cargo nearly invincible with regard to damage and theft.
Roll-N-Lock vs Truck Covers USA: Which Cover Is Right For My Truck?
Their price points are similar, and the features of each brand's Truck Bed Covers closely fall in line with each other. The only true judge of Roll-N-Lock or Truck Covers USA can be you. Figure out your particular needs and budget, and survey each company's relevant product details. Be sure to check out the chart that follows, as well as our Tonneau Covers Buying Guide if you have further questions. Good luck with this important decision, and thanks for choosing AAG!
| | | |
| --- | --- | --- |
|   | | |
| Covers Starting At | $1,142.00 | $1,495.06 |
| Available Models | M Series, E Series (electronic) | American Roll, American Work (toolbox) |
| One-hand operation? | Yes | Yes |
| Works with CMS (Cargo Managment System) | Yes | Optional cargo tie-down system available |
| Cover Materials | Aluminum | Heavy-duty, double-paneled Aluminum |
| External Locking | Yes | No, locks with closed tailgate |
| Installation | Via rail clamps - NO DRILLING | Minor drilling required |
| Warranty | 1-Year | 2-Year |
| Shipping | FREE | FREE |
|   | | |