A Tonneau Cover can bring a world of usefulness and functionality to your truck bed. Protecting your cargo from criminals and precipitation, these covers also improve your gas mileage and open or close with the utmost convenience. Two of the industry's most popular brands are BakFlip and Extang. Either would be a great choice, but which is right for your needs? What follows is a comparison between these similarly-priced and equally fantastic tonneau covers.
BakFlip Tonneau Covers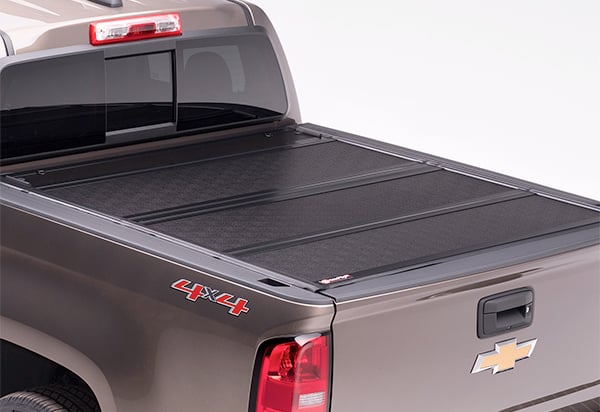 One of the most trusted names in tonneau covers, BakFlip Tonneau Covers have everything you want in a folding tonneau cover and then some. Across their product line, the folks behind BakFlip Tonneaus have made every effort to ensure they have a little special something to offer every customer. Whether you're interested in the very-top-of-the-line F1 or the more modest G2, or whether you have a specific preference between Aluminum or Fiberglass construction, there is a BakFlip Bed Cover to fit exactly what you're looking for. As if the hearty construction materials and great prices weren't enough, every folding Bakflip truck bed cover also comes with a great warranty and works with the BakBox truck toolbox.
BakFlip Tonneau Covers have been designed to be anything and everything a customer desires. No matter what your needs, odds are you can find the perfect Bakflip to take care of them.
Extang Tonneau Covers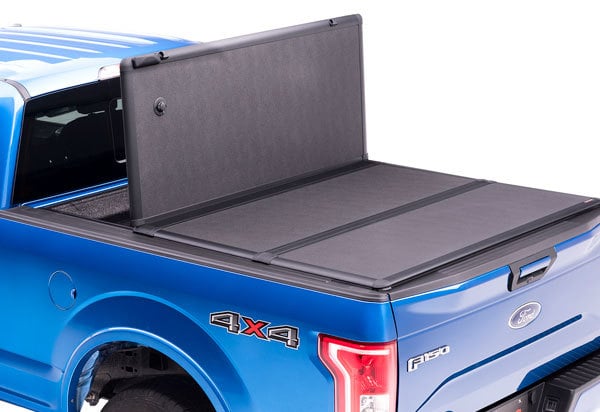 The mixture of quality and affordability available with Extang Tonneau Covers is a truly special thing. Whereas most companies find one or two facets they excel at and focus their attentions accordingly, the people behind Extang have managed to make fantastic tonneau covers that cover multiple basis within the industry. This includes toolbox tonneaus, folding Extang Bed Covers, soft-top tonneaus, and hard-top Extang Truck Bed Covers. Even better, these covers come with a Lifetime Warranty on all hardware, no matter which tonneau you choose. Easy to install and built to last, you won't find truck bed covers as budget-friendly and versatile.
For many people, few things are as important as budget when it comes to buying a tonneau cover. No company gives more bang for the buck, in as many different ways, as does Extang Tonneau Covers.
Bakflip vs Extang - Which Is The Right Tonneau Cover For My Vehicle?
When deciding on the right Bed Cover for your needs, it's important to figure out your most important concern and focus on catering to that above all else. These are wonderful truck bed accessories that can do a wealth of good for both your truck and your bottom line simultaneously. Below, you will find a chart comparing BakFlip and Extang tonneaus across a variety of parameters. We hope it further helps you in your decision-making process. Good luck with your search, and Happy Shopping!
| | | |
| --- | --- | --- |
|   | | |
| Covers Starting At | $677.63 | $233.10 |
| Cover Materials | Aluminum or Fiberglass | Vinyl tarps, Aluminum frames, Fiberglass panels |
| Number of Covers Available | 4 | 12 |
| UV protection | Yes | Yes |
| Work with Toolboxes? | Yes, the BakBox (sold separately) | Yes, 4 different covers work with toolboxes 18" to 21" deep (sold separately) |
| Drilling Required for Installation? | No | No |
| Available Designs | Folding | Folding, Roll-up, Hard-Top, Soft-Top |
| Warranty | 2-Year or 3-Year, depending on model | 10-Year for Vinyl tarps, Lifetime all other hardware |
| Shipping | FREE | FREE |
|   | | |