No accessory so perfectly compliments the working truck owner's day-to-day experience as does the Tonneau Cover. With so many options in cover, though, it can be difficult to know which cover is the perfect one for you. For instance, Roll-N-Lock and Retrax offer similar product lines at similar price points for many of the same trucks. But which one is the right one for you?
Retrax Tonneau Covers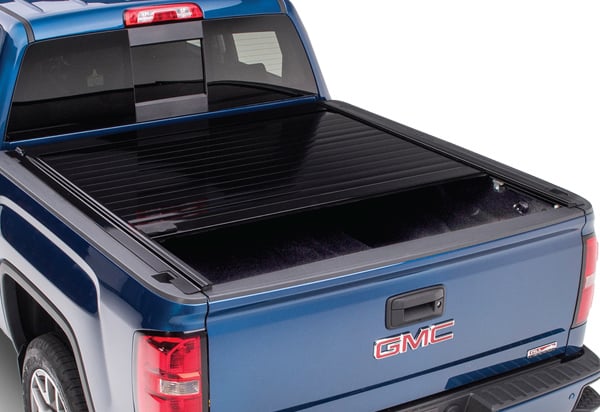 An industry originator founded in the mid-1990s, Retrax started making tonneaus because they felt the market was being underserved, both technologically and stylistically. As design techniques matured, Retrax Tonneau Covers have stood out at the industry's forefront thanks to their inherent innovation and convenience. No slouches, they've continued to push the envelope by advancing their designs from aluminum rolling covers to electronic self-propelled covers and polycarbonate folding tonneau covers.
A Retrax Bed Cover does require a substantial investment, but this level of durability and quality simply can't be faked. You get what you pay for when you go with Retrax Tonneau Covers, and what you get are some of highest-quality tonneaus in the business.
Roll-N-Lock Tonneau Covers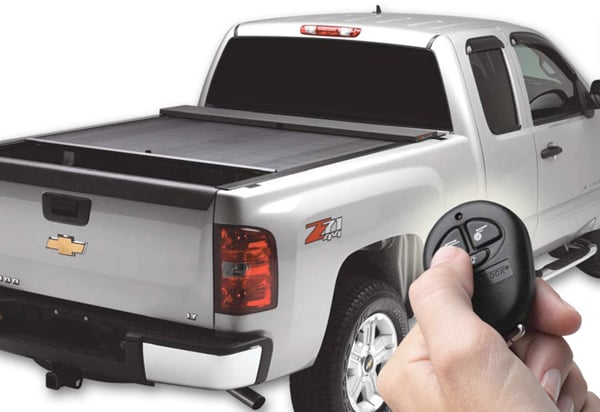 There is nothing more important to the people behind Roll-N-Lock than your cargo's security and safety. That means from both thieves and the weather. They offer two rolling covers, one manual and one electric, each made of lightweight aluminum and installed without drilling. The company started out making storm shutters before beginning to develop Roll-N-Lock Bed Covers in the early-1990s, and that commitment to keeping out what does not belong inside has translated into sturdy, trustworthy tonneau covers.
Roll-N-Lock Tonneau Covers cost a pretty penny, but when you use one you'll know exactly where that money went. When it's time to stop messing around and simply protect your cargo with a rugged cover, it's time to go with Roll-N-Lock Tonneau Covers.
Retrax vs. Roll-N-Lock: Which Is The Right Tonneau Cover For Your Truck?
If you're choosing between Retrax and Roll-N-Lock, you're choosing between two of the industry's leaders, most innovative Tonneau Covers manufacturers. It's up to you to figure out which factors are the most important for your individual decision-making process. We also have a Tonneau Covers Buying Guide and Tonneau Covers FAQs to further help you make a great choice. We hope this page has proven helpful. Happy shopping!
| | | |
| --- | --- | --- |
| | | |
| Covers Starting At | $1,124.00 | $1,142.00 |
| Available Models | Retrax One (folding), Retrax Pro (rolling), Powertrax One (electric) | M Series (rolling), E Series (electric), Cargo Manager (bed divider) |
| Cover Materials | Polycarbonate, Aluminum | Aluminum |
| Installation | Via rail clamps - NO DRILLING | Via rail clamps - NO DRILLING |
| Warranty | 1-Year | 1-Year |
| Shipping | FREE | FREE |
| | | |