Few truck accessories are as convenient and versatile as a Retractable Truck Bed Cover. The ability to open and close your tonneau cover easily, with one hand more often than not, allows you get the exact level of protection your cargo dictates for every trip you'll take. Better still, they're usually durably constructed of heavy-duty materials for dependable security when fully closed.
Two of the industry's highest quality manufacturers of Retractable Truck Bed Covers are Roll-N-Lock and Rollbak. But which is right for your truck? Before deciding, take a minute to get to know each company.
Roll-N-Lock Tonneau Covers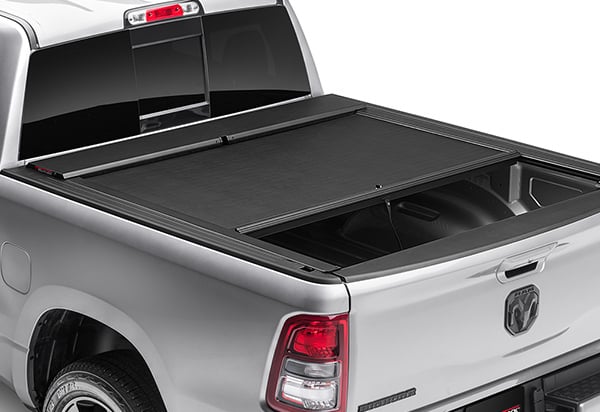 The name says it all: roll it, lock it, and go about your business. The mission of Roll-N-Lock Bed Covers is to provide customers with nearly impenetrable protection for their truck bed cargo. That's why they use all-aluminum housing for their patented clamping system, along with torsion control springs. An investment in a Roll-N-Lock M Series provides easy-to-use manual retraction for your tonneau cover, whereas the Roll-N-Lock E Series is operated with an electronic keyfob for hands-free use.
As far as retractable bed covers go, there aren't too many companies that put more effort into their design and construction materials than Roll-N-Lock Truck Bed Covers. And wouldn't you know it: that attention to detail has generated some of the highest quality covers in the industry!
Rollbak Tonneau Covers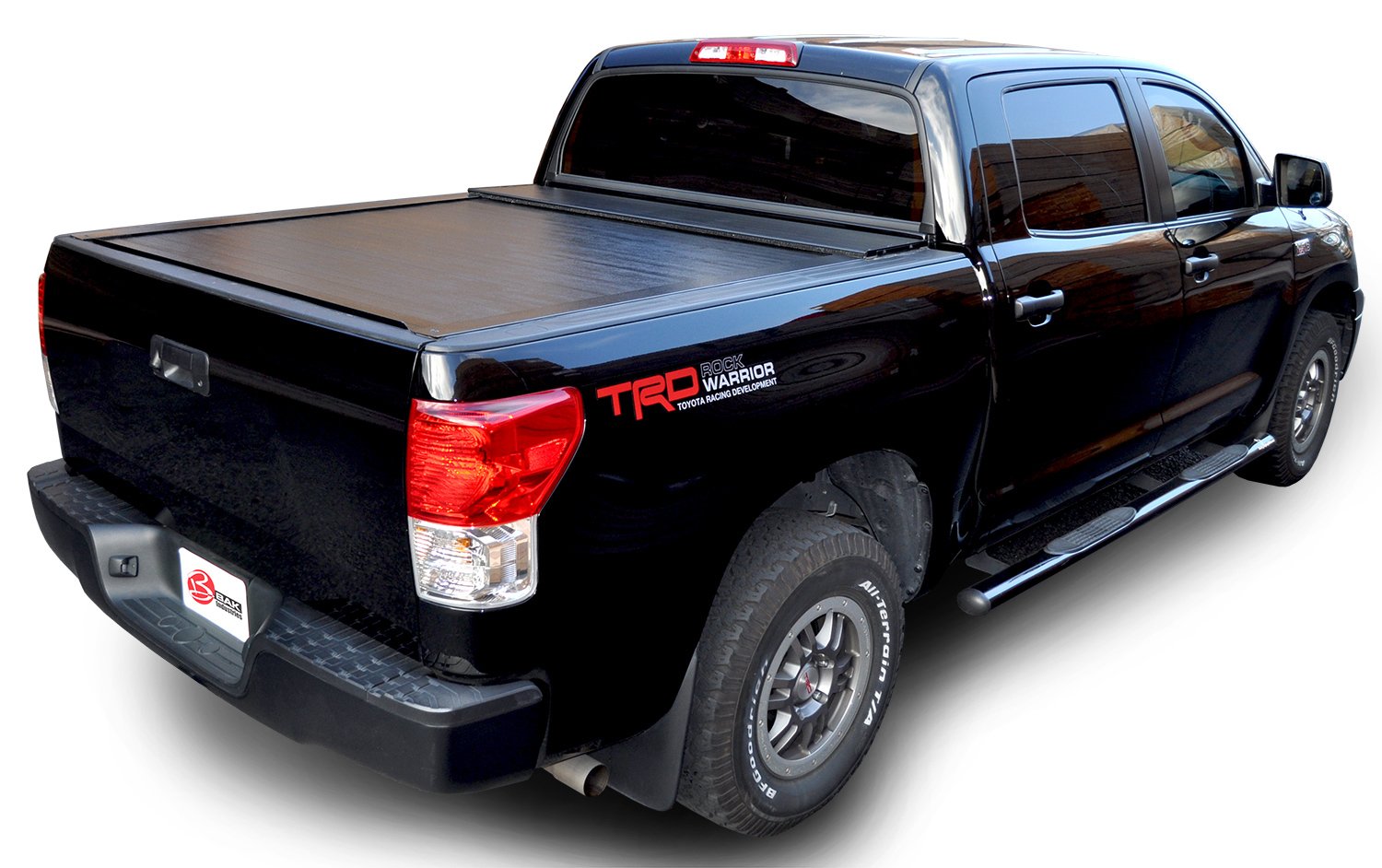 We've said it before and we'll say it again: BAK Tonneau Covers sit at the apex of the industry. Their retractable offering, the Rollbak G2 Truck Bed Cover, takes their innovative design ideas to new levels of convenience and reliability. Made of aluminum and lockable by integrating an internal mechanism with your tailgate, a Rollbak G2 protects the cargo that you can't afford to lose with stylish aerodynamics that increase your truck's gas mileage. Better still, you only need one free hand to open and close these covers.
It's exciting when a company devotes itself to quality construction based on forward-thinking designs. That's exactly what the folks behind BAK Truck Bed Covers do, and the results speak for themselves.
Roll-N-Lock vs. Rollbak: Which Is The Right Tonneau Cover For Your Needs?
You can't go wrong with either one, not if you're looking for a great, easy-to-use Retractable Truck Bed Cover. Even so, you can only use one at a time, so a decision must be made. When figuring out whether Roll-N-Lock or Rollbak Tonneau Covers are most optimal for your truck, take factors like your budget and each cover's particular features into account. If you still need help, please consult our Tonneau Covers FAQs. Good luck with your search, and Happy Shopping!
| | | |
| --- | --- | --- |
|   | | |
| Covers Starting At | $1,142.00 | $893.85 |
| Available Models | M Series, E Series (electronic) | Rollbak G2 |
| Canister position | Slightly elevated; cover sits flush with rails | Slightly elevated; cover sits flush with rails |
| One-hand operation? | Yes | Yes |
| Works with CMS (Cargo Managment System) | Yes | No |
| Cover Materials | Aluminum | Aluminum |
| External Locking | Yes | No, locks via tailgate and concealed mechanism |
| Installation | Via rail clamps - NO DRILLING | Via rail clamps - NO DRILLING |
| Warranty | 1-Year | 1-Year |
| Shipping | FREE | FREE |
|   | | |