A Retractable Truck Bed Cover provides levels of versatility and convenience not seen with other tonneau covers. Whereas hard-tops lay flat and soft-tops snap off, a rolling tonneau eases on or off with smooth action that can often be operated one-handed. Two of the most popular Retractable Truck Bed Covers in the industry are made by Retrax and Rollbak, the latter a division of Bak. But which one is right for your truck?
Retrax Retractable Tonneau Covers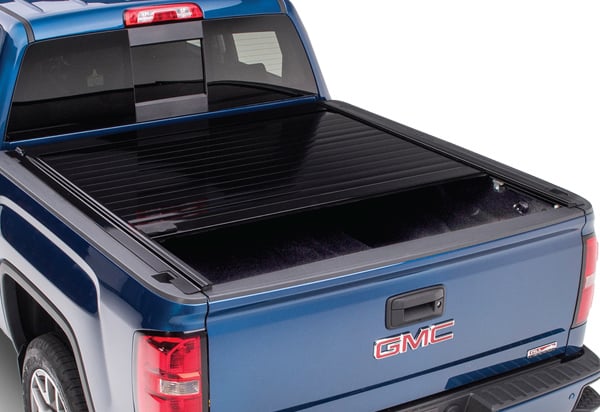 Retrax makes a full line of retractable tonneau covers. Their Retrax Pro Tonneau Cover is their most popular and dependable model. Hand-operated and featuring an external locking mechanism, it is made of aluminum for superior durability. The PowertraxOne is made of polycarbonate thermoplastic, sits flush for aerodynamic operation when closed, and offers hands-free electronic opening and closing. The Retrax One truck bed cover apes the PowertraxOne's polycarbonate construction as well as most other features but is not electronic. Drilling is never required for installation of any of these covers.
They may cost a bit more, but when you go with a Retrax Tonneau Cover, you'll be able to tell where that extra money went. It's never been easier to protect your cover with the type of dependable security offered by Retrax.
Rollbak Retractable Tonneau Covers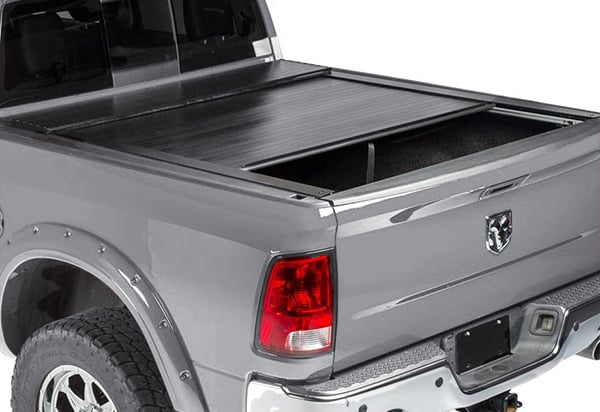 BAK Tonneau Covers are among the most popular in the business because the people at BAK love making their tonneau covers. The passion with which they present their merchandise is undeniable, and it has lead to the creation of some of the industry's highest quality truck bed covers. That position is secure with the Rollbak G2 Tonneau Cover, which features one-hand on-and-off, smooth retraction, durable aluminum construction, and an aerodynamic low-profile design.
There is no electronic option with Rollbak Tonneau Covers, but the craftsmanship on-display with their retractable truck bed cover is a sight to behold. They want you to have the nicest tonneau cover possible, and in many ways that's what they've provided.
Retrax vs. Rollbak - Which Is The Right Tonneau Cover For Your Truck?
It's never easy when you deciding between two high-ticket items like Retrax and Rollbak Tonneau Covers. Among other things, it's important to understand your needs and budget before forking over your credit card number. Survey the variety of factors and options available and make the right decision for your particular situation. If further help is needed, please check out our Tonneau Covers FAQs. Good luck!
| | | |
| --- | --- | --- |
|   | | |
| Covers Starting At | $1.124.00 | $893.85 |
| Available Models | Retrax Pro, Retrax One, Powertrax One (electric) | Rollbak G2 |
| Canister position | Flush with rails | Slightly elevated over rails; cover itself flush with rails |
| One-hand operation? | Yes | Yes |
| Cover Materials | Aluminum or Polycarbonate Thermoplastic | Aluminum |
| External Locking | Yes | No, locks via tailgate and concealed mechanism |
| Installation | Via rail clamps - NO DRILLING | Via rail clamps - NO DRILLING |
| Warranty | Lifetime for Retrax Pro, 1-Year otherwise | 1-Year |
| Shipping | FREE | FREE |
|   | | |