It's almost too easy to spend an arm and a leg on the right Tonneau Cover to suit your needs. For those customers who want cargo protection without the hefty price tag, however, there are plenty of mid-level Truck Bed Covers that do the job and then some, with ultimate durability and functional style to spare. Two of the most trusted brands in this middle section of the market are Truxedo and Extang. Each brings a world of benefit to the table while taking nothing off of it. But which is the right one for your truck? Below, we'll try to help you answer that question.
Truxedo Tonneau Covers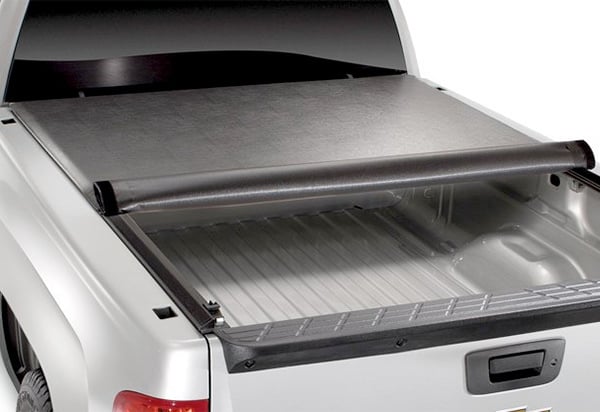 You could say that Truxedo Tonneau Covers have a goofy name, but that's pretty much it, as far as any "complaints" might be concerned. Truxedo Truck Bed Covers outfit your truck with protection you can trust at a price you can afford. Never let it be said that just because something appeals to budget-minded individuals, it has to be somehow less than stellar. With Truxedo, you'll enjoy fine materials and a flawless custom fit, no matter which of their 6 different tonneaus you choose. Easy to install and designed to be both practical and stylish, there's plenty to love with this brand. Better still, unlike most other companies, Truxedo offers a variety of accessories that work alongside your tonneau cover in the service of getting the absolute most out of it.
It's funny to picture your truck wearing a tuxedo, but there's nothing funny about Truxedo Truck Bed Covers. Unless, of course, you find well-built products that you can rely on for years and years to be hilarious. Most people just think they're great, and no matter what decision you make from their esteemed product line, we think you will, too.
Extang Tonneau Covers
Few tonneau brands offer the sheer number of different covers as does Extang Tonneau Covers. It doesn't matter what kind of tonneau cover you're looking for, nor what your budget may or may not allow: whatever your case, there is an Extang Truck Bed Cover made just for you. That includes Hard, Soft, Folding, and Rolling tonneaus. Rugged vinyl or hearty fiberglass pair with sturdy aluminum frames to lock everything in place for your system. The folks at Extang have even gotten innovative, offering a number of different Toolbox bed covers as well as one folding tonneau that opens from the cab side! Everything that bears their seal of approval has been tested and tested to make sure it fits just right for your truck and does everything that it claims it will do. Choice matters, and with Extang, you can choose confidently.
They wouldn't keep inventing new tonneau cover if their previous ones weren't worth owning. Extang Truck Bed Covers continue to build upon previous successes with a wide-ranging product line that gives their customers exactly what they need. If you decide to go with Extang, you are going with an industry leader that achieved its status the old-fashioned way: by being better than the rest.
Truxedo vs Extang: Which Is The Right Tonneau Cover For Your Truck?
There are any number of different qualities to take into account when searching for the right Tonneau Cover for your vehicle. You know what you're looking for, so stay true to your judgment, and keep in mind they way your truck works for you. Think about your budget and the kind of work you do with your truck. Come up with an expectation of quality, and work towards finding it for your truck. Both Truxedo and Extang are great brands, so you can't really go wrong, one way or the other. If you need further help, consult our Tonneau Covers Buying Guide and Tonneau Covers FAQs. Good luck to you with your continued search, and Happy Shopping!
| | | |
| --- | --- | --- |
|   | | |
| Covers Starting At | $302.40 | $233.10 |
| Cover Materials | Vinyl tarps, Aluminum frames | Vinyl tarps, Aluminum frames, Fiberglass panels |
| Number of Models Available | 6 | 12 |
| Standard Tension Adjusters | Yes | Yes, when necessary |
| Accessories Available | Soft Tonneau Protectant Spray, Tailgate Seal, Tonneau Lighting System, Truck Toolbox | None |
| Toolbox Models Available? | Yes | Yes |
| Drilling Required for Installation? | No | No |
| Designs Available? | Soft Top, Rolling, Folding | Soft Top, Hard Top, Rolling, Folding |
| Warranty | 5-Year or Lifetime, depending on cover | 10-year for Vinyl tarps, Lifetime for all other hardware |
| Shipping | FREE | FREE |
|   | | |