There is no substitute for a well-made, easy-to-use Tonneau Cover. For people who use their truck the way it was intended, both for work and for play, a bed cover proves an invaluable tool for protecting your cargo so those good times keep on rolling. Two of the better brands in tonneaus are Pace-Edwards and Roll-N-Lock. But which is the right cover for you? Read the following article to compare and contrast in the hope of making the right choice for your truck.
Pace-Edwards Tonneau Covers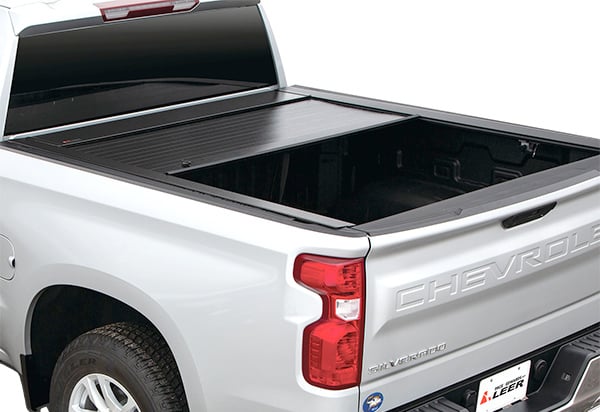 At Pace-Edwards, they pride themselves on their innovative blending of style and functionality. The way they see it, they make bed covers that work! In more ways than one, Pace-Edwards Tonneau Covers are among the hardest-working in the industry. Spring-loaded technology makes for effortless covering and uncovering, while innovative rails smoothly guide your cover on or off, in most cases without any drilling required for installation. Their product line is varied enough so you can find exactly what you need, exactly how you need it.
Better still, Pace-Edwards Tonneau Covers come with a warranty three times as long as many other brands, ensuring their products are built-to-last. No matter what you're looking for, odds are there is a Pace-Edwards Tonneau Cover that fits the bill for you!
Roll-N-Lock Tonneau Covers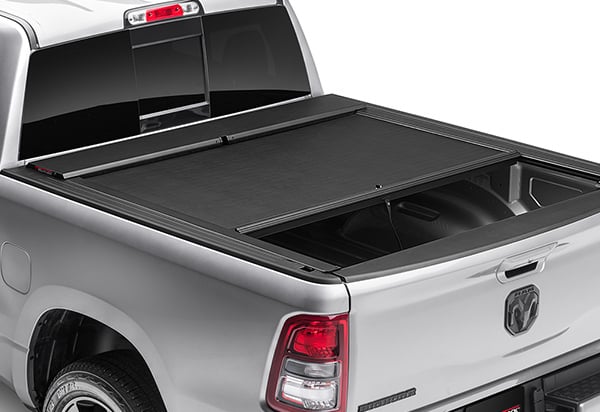 What Roll-N-Lock Tonneau Covers lack in variety, they make up for quality. Two choices and one accessory are avaiable because that's all Roll-N-Lock needed to get the job done. Aluminum construction and innovative rail design make their retractable and electric tonneau covers among the industry's most forward-thinking and secure. They started in the early 1990s before the industry really took off, and over the years they have developed Roll-N-Lock Tonneau Covers that answer the specific safety and security needs of their customers in ways other cover brands do not.
In limiting their product line, the folks behind Roll-N-Lock Tonneau Covers have ensured only the highest quality in their offerings. The price might seem prohibitive, but in this case you absolutely get what you pay for.
Pace-Edwards vs Roll-N-Lock: Which Is The Right Tonneau Cover For You?
Every truck owner is different, across a variety of needs and expectations. It's important when deciding between competing Tonneau Covers brands to know exactly what it is you value most in your truck's equipment. As a basis of comparison, there is no better one than understanding what you want and seeking out that above all else. For further guidance, we also offer a Tonneau Covers Buying Guide and a colletion of Tonneau Covers FAQs. We hope all of this helps you make the best decision for you. Happy shopping!
| | | |
| --- | --- | --- |
|   | | |
| Covers Starting At | $701.00 | $1,142.00 |
| Cover Materials | Vinyl, Aluminum, Vinyl/Aluminum combination | Aluminum |
| Models Available | JackRabbit, All-Metal JackRabbit, Bedlocker, Roll-Top | M Series, E Series |
| Electric Cover Available? | Yes | Yes |
| Drilling Required for Installation? | In a small number of applications | No |
| Accessories Available | Clamp Kit, Electric Tailgate Lock, Cargo Management System (included with purchase) | Bed Divider |
| Warranty | 3-Year | 1-Year |
| Shipping | FREE | FREE |
|   | | |