A nice Retractable Tonneau Cover makes any truck owner's life easier. Designed for ultimate convenience, a rolling Truck Bed Cover slides open or closed with smooth-gliding action for however much extra cargo-hauling space you need. Two of the most popular covers are made by Truck Covers USA and RollBak. Either one is a great choice, but which is the right one for your truck?
Truck Covers USA Tonneau Covers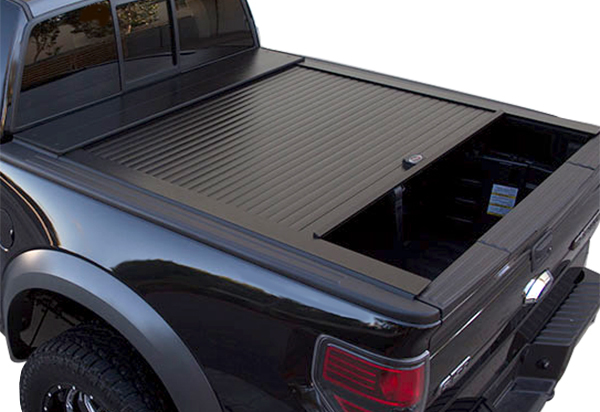 As far as heavy-duty retraction goes, nothing compares to Truck Covers USA Truck Bed Covers. These double-paneled aluminum covers feature a small canister for maximum cargo space and a flex-tube drainage system that keeps your equipment dry and clean. Truck Covers USA Tonneau Covers run to the upper reaches of the market, but they offer enough technological innovation to warrant a few dollars more. There's even one that works with a toolbox, virtually unheard of in these kinds of covers.
A Truck Covers USA Bed Cover is going to cost you a pretty penny, there is no denying it. They also require drilling to properly install the drainage system. Move on from these two details, though, and you'll see that Truck Covers USA makes a truly spectacular Tonneau Cover. Any truck would be in better shape following the addition.
RollBak Tonneau Covers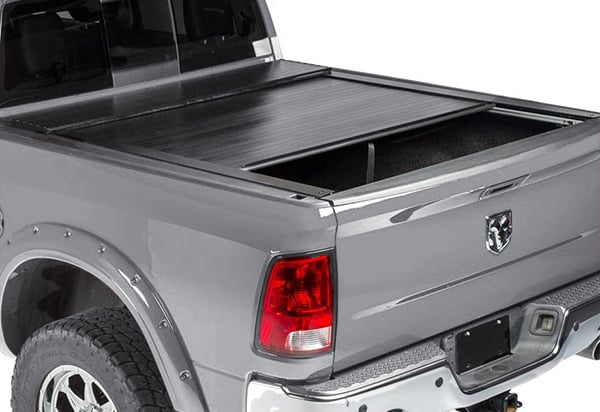 Bak Industries sits at the forefront of the market for a reason, and their RollBak Truck Bed Cover brings that devotion to the rolling tonneau market. Built to outlast your truck and completely weather-tight, the RollBak G2 Tonneau Cover locks when you lock your tailgate thanks to a hidden mechanism. A felt-lined underside further protects your cargo from damage, and an integrated storage canister locks your cover out of the way when you need full bed access.
At a nice price and toting along a heavy load of features, the RollBak Bed Cover is a perfectly fine solution to your tonneau needs. As heavy-duty as you can stand and with style to spare, this is one handy high-quality tonneau.
Truck Covers USA vs RollBak: Which Is The Right Tonneau For Your Truck?
The most important details to consider when purchasing a Retractable Tonneau Cover are whatever ones are most important to you. These can include price, needs, the type of cargo you regularly haul, and how you intend to use your cover most often. Whatever you need, Truck Covers USA and RollBak are wonderful covers deserving of a purchase. For further help, consult the following chart. If you still have questions, check out our Tonneau Covers FAQs page or call our helpful Customer Service team at 800-663-1570. Good luck with your purchase, and have a great day!
| | | |
| --- | --- | --- |
|   | | |
| Covers Starting At | $1,495.06 | $893.85 |
| Available Models | American Roll (retractable), American Work (retractable toolbox) | Rollbak G2 |
| One-hand operation? | Yes | Yes |
| Cover Materials | Heavy-duty, double-paneled Aluminum | Aluminum |
| External Locking | No, locks with tailgate | No, locks via tailgate and concealed mechanism |
| Installation | Requires minor drilling | Via rail clamps - NO DRILLING |
| Warranty | 2-Year | 1-Year |
| Shipping | FREE | FREE |
|   | | |