About AVS
AVS stands for Auto Ventshade, one of the key players in the auto accessories market since 1935. AVS has always been dedicated to maintaining the highest standards for their products. They achieve this through their state-of-the-art manufacturing plant, where they utilize the most advanced computer-assisted design and manufacturing technology.
AVS believes every part they offer should fit your vehicle perfectly, and they take every measure (pun intended) to ensure your accessories install easily and perform flawlessly. AVS's hi-tech thermoforming methods make for some of the most durable products out there for protecting your vehicle and making your ride more comfortable. These advanced methods and technologies let their design teams stay well ahead of the industry status quo. That means with AVS you're always getting the most advanced, stylish accessories in the industry.
AVS Customer Reviews
GMC Canyon
who drives a
2023-11-23
Very impressive product.in fact the only ones i could find with in channel!! Oem doesn't even have them!!
GMC Terrain
who drives a
2023-11-11
I will never buy another product in this store. They charge around 60% of the value to return it, was bad experience. Not recomended buy here. Purchase $ 85.85 Refund. $ 33.79 for return.
Install Time: More than 2 hours
Toyota Tacoma
who drives a
2023-11-09
Very good quality and seems to hold tight to the vehicle.
Install Time: Under 30 minutes
Dodge Ram 2500
who drives a
2023-11-01
Quick and easy install, that look great and weren't very expensive!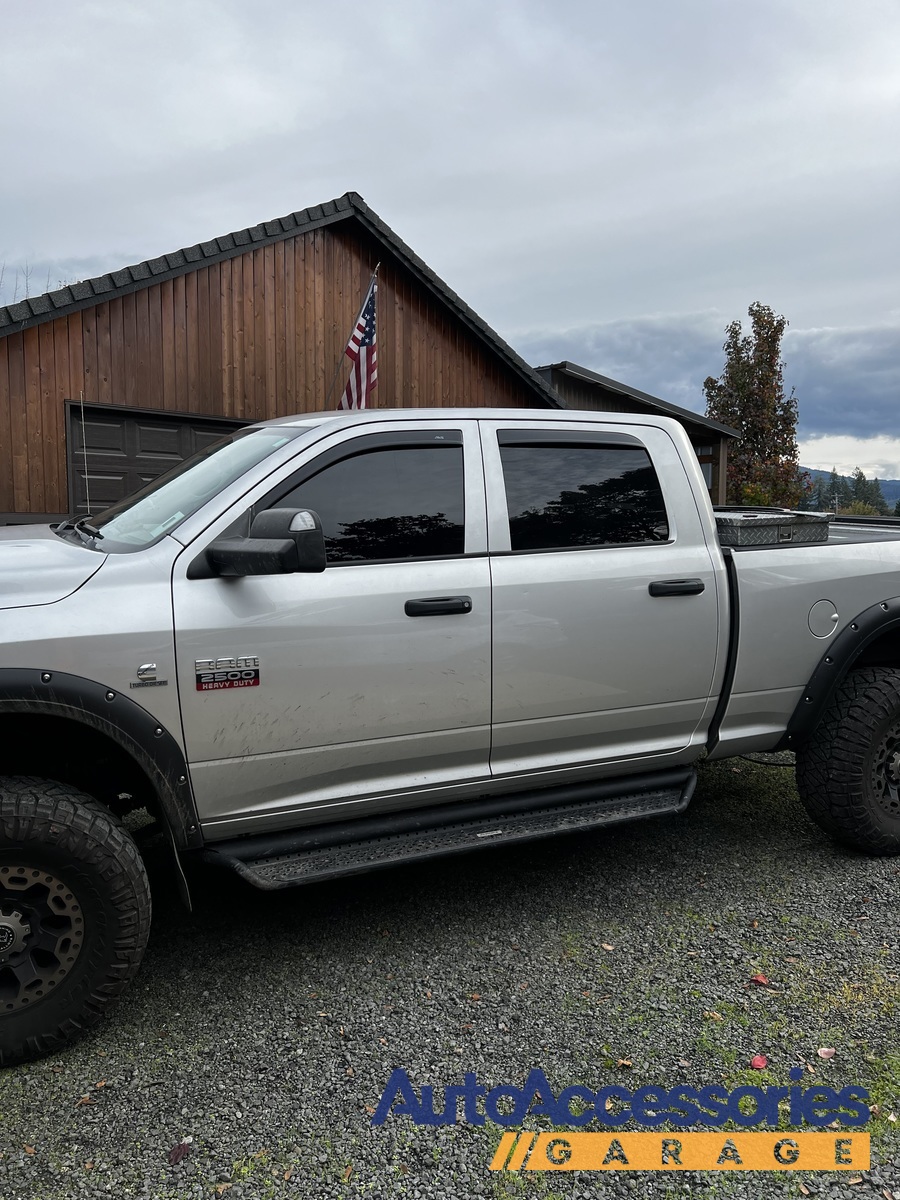 Install Time: 30 - 60 minutes
Appears to be excellent quality. Support staff was very professional.
Install Time: Under 30 minutes
Chevy C/K Pickup
who drives a
2023-10-25
Shipped quickly, box looked like it had been track - rolled by D8 Cat but amazingly product was okay. Shipper must have got really rough.