B&W Hitches & Trailer Hitches

Popular B&W Categories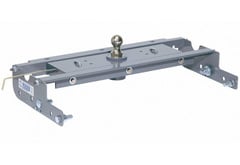 From $526.90
Free Shipping
Quick View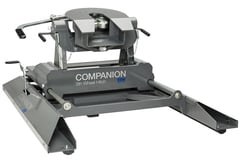 From $1,690.50
Free Shipping
Quick View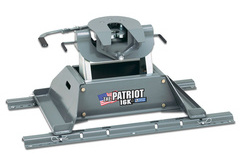 From $687.70
Free Shipping
Quick View
Joe Works and Roger Baker formed B&W in 1987 in a small garage in Humboldt, Kansas. They started B&W Custom Truck Beds, Inc. They set out to build the highest quality truck beds available, and went on to build superior toolboxes, headache racks, and more. As their business quickly grew they came to a new challenge: to solve the inconvenience of a permanently mounted gooseneck hitch ball. The B&W Hitch was born.
Joe and Roger at B&W Hitches designed a gooseneck hitch with a ball that could be removed, turned over, and stowed under the bed. The BW Hitch was designed to bolt to the frame without any drilling, welding, or bed removal. The B&W Turnover Ball Hitch revolutionized the industry, influencing just about every gooseneck hitch manufacturer to use their design.
B W Hitches continues to build high quality, innovative towing products designed to satisfy the needs of real users. Every B&W Hitch is manufactured in a state-of-the-art facility by the most advanced building technology and a talented workforce of true craftsmen. Even as they continue to grow B&W maintains their quality and respect for top-notch customer care.