About B&W
Joe Works and Roger Baker formed B&W in 1987 in a small garage in Humboldt, Kansas. They started B&W Custom Truck Beds, Inc. They set out to build the highest quality truck beds available, and went on to build superior toolboxes, headache racks, and more. As their business quickly grew they came to a new challenge: to solve the inconvenience of a permanently mounted gooseneck hitch ball. The B&W Hitch was born.
Joe and Roger at B&W Hitches designed a gooseneck hitch with a ball that could be removed, turned over, and stowed under the bed. The BW Hitch was designed to bolt to the frame without any drilling, welding, or bed removal. The B&W Turnover Ball Hitch revolutionized the industry, influencing just about every gooseneck hitch manufacturer to use their design.
B W Hitches continues to build high quality, innovative towing products designed to satisfy the needs of real users. Every B&W Hitch is manufactured in a state-of-the-art facility by the most advanced building technology and a talented workforce of true craftsmen. Even as they continue to grow B&W maintains their quality and respect for top-notch customer care.
B&W Customer Reviews
Dodge Ram 1500
who drives a
2019-07-18
I installed it without help and without taking off the drivers side exhaust pipe.
Install Time: More than 2 hours
Dodge Ram 3500
who drives a
2017-05-20
The design is spot on exactly how they explained it on the install. Just follow the directions. It's the best design I have ever used. It's a no-brainer, don't waste time with them other hitches - just buy the best.
Install Time: 1 - 2 hours
The price on this hitch was literally unbeatable. They were several hundred dollars cheaper than the next online vendor. The housing is very heavy, but worth it if you don't want the mounting rails in your bed all the time.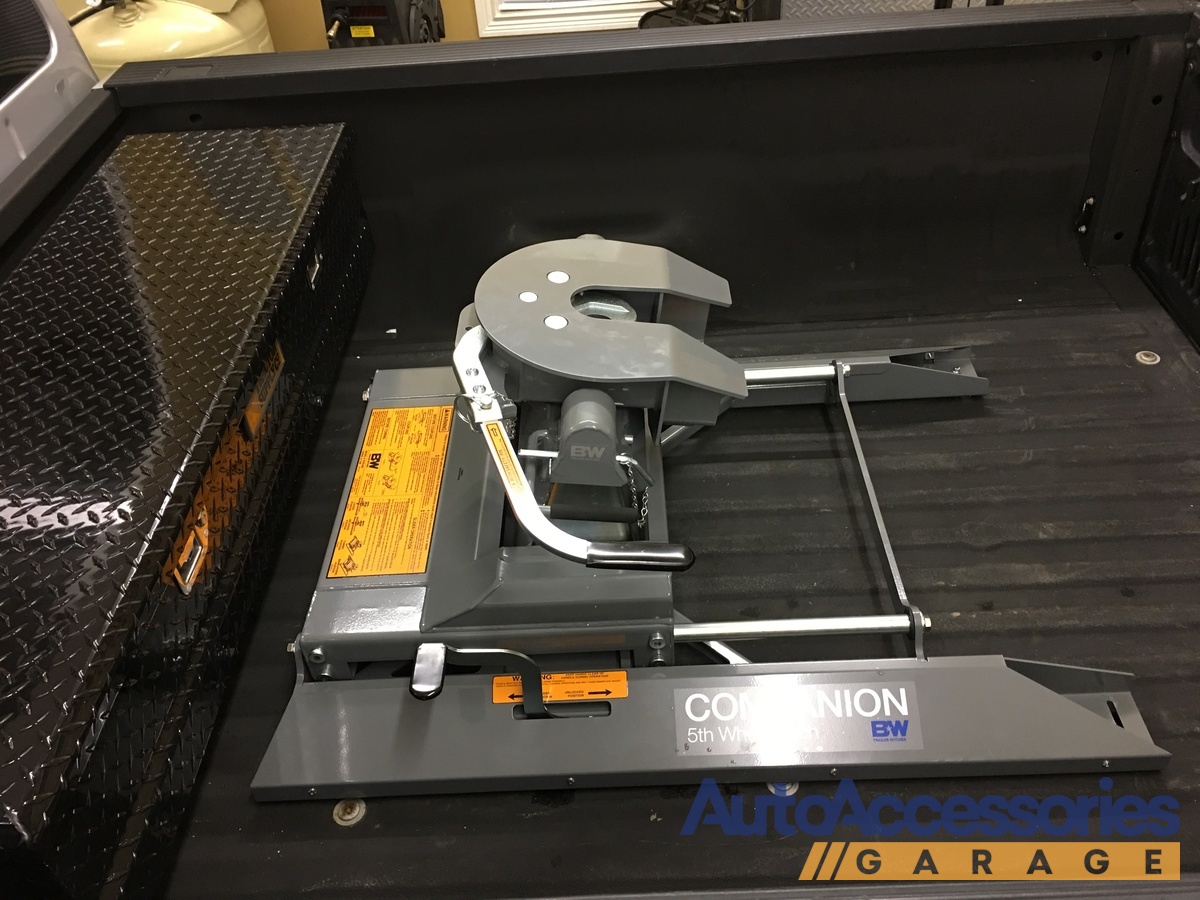 Install Time: 30 - 60 minutes
Ford F250
who drives a
2017-03-09
very good instructions with quality hardware, very challenging installing it in the driveway but came out nice. We will put it to the test this weekend.
Install Time: More than 2 hours
Ford F250
who drives a
2017-03-04
The hitch bolted together just as the instructions said the 2017 truck bed actually had a dimple were the center of the 4" hole was supposed to be according to the instructions there was about an 1/8" gap in front of the hitch and I couldn't seem to to move the hitch forward to even the gap from and rear but it is inside hole so I guess maybe some black silicone around the hitch will hide that but I'm sure it's going to work and look fine.
Install Time: More than 2 hours
Ford F350
who drives a
2017-02-20
Fast, no hassle shipping.
Install Time: More than 2 hours