Coverking Customer Photos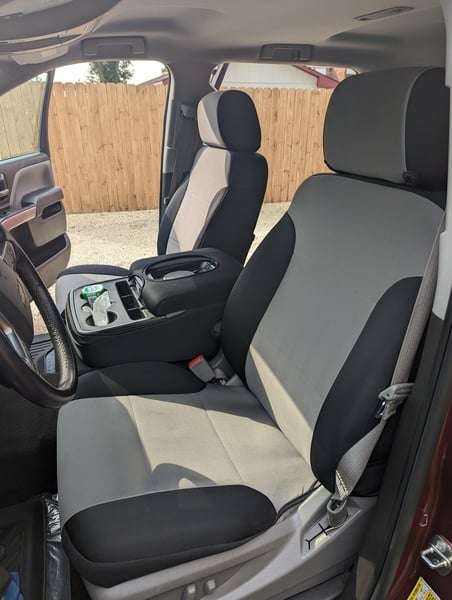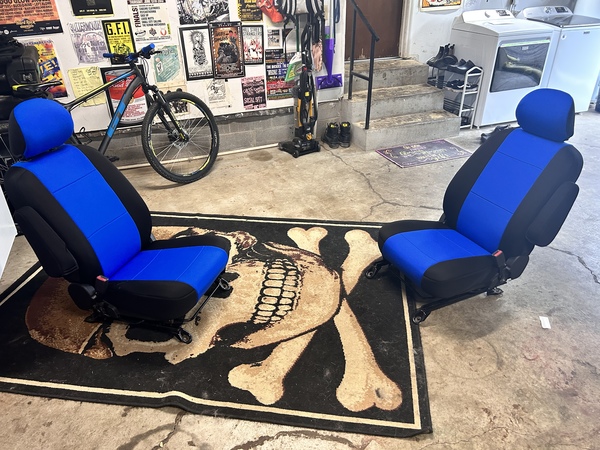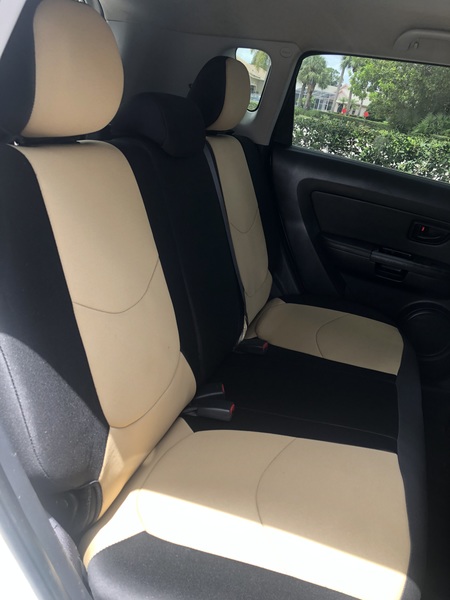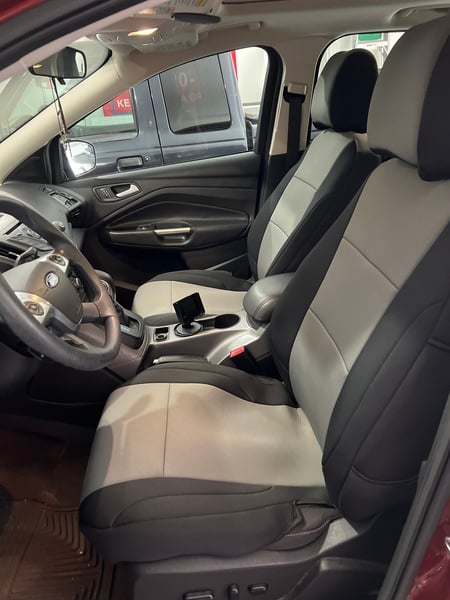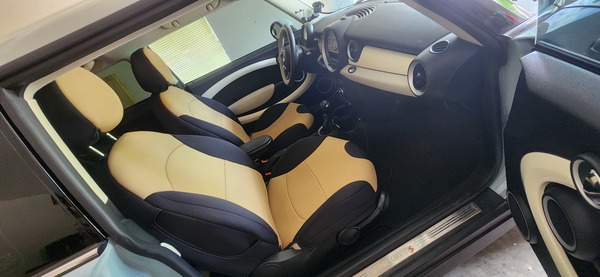 About Coverking
Coverking was founded in 1986 by an aerospace engineer in Southern California looking to set a new standard for how car covers are made. By using advanced design and manufacturing technologies, they revolutionized the car cover industry, leaving the competition to play catch-up.
Coverking's line of products is built on the tenets of design technology, product quality, and devoted service. They were the first to utilize advanced CAD/CAM for the custom design and construction of their covers, setting a new standard in car cover manufacturing. Read our Coverking Seat Cover Reviews for specific customer raves about how this precision translates to everyday use.
Not only do Coverking's car, seat, and dash covers look great - they also protect your vehicle safely and reliably. Inferior covers are made from questionable materials that can even do damage to your vehicle. Coverking continues to search out the highest quality materials to pamper your ride and provide years of protection from the hazards of parking and storage.
If it's protection you need for your car, truck, or SUV, go with the world leader - Coverking.
Coverking Customer Reviews
Ford Escape
who drives a
2023-09-17
They were more than I expected Look great. Fit great. Tool kit helped.
Install Time: 1 - 2 hours
1 star for color, Charcoal is not a typical dark color with the ballistic covers, it's way too light but they know it and will hopefully fix in future. Also they had no clue that the crew cab rear covers for a 2021 Tam classic 5 lug will fit perfectly for a quad cab also. They don't offer a quad cab seat cover for this vehicle with a full bench seat but they do for the crew cab, order crew cab full bench seat covers for rear if you have a quad cab Ran 2021 Classic!
Install Time: 30 - 60 minutes
Chevy Impala
who drives a
2023-05-23
Fits well, nice and tight. Installed easily. Great product for the price.
Install Time: 30 - 60 minutes
Ford F150
who drives a
2023-02-17
This purchase was my third one from this company. I am always happy with the seat covers I order. The only negative comment I have is this purchase took way longer to get than either of the other two. I ended up contacting the company to see when I would get them.
Install Time: 1 - 2 hours
Lexus LC500
who drives a
2021-10-28
Mercedes E-Class
who drives a
2021-01-31
It is a little tight around antenna but otherwise very nice.
Install Time: Under 30 minutes