How to Keep Kids Entertained
on a Long Road Trip:
Best Car Ride Toys & Products
Taking your kids on a road trip is a great way to spend some time together as a family. Indeed, family road trips often create some of our fondest childhood memories. But to be perfectly honest traveling with children can be difficult, and once the boredom of the open road starts to set in you might start to regret the entire trip. Kids have a lot of energy and very active minds, which is exactly why keeping them cooped up in a car for hours on end can quickly lead to disaster. The simple trick to making your next road trip enjoyable for the entire family is to keep the kids entertained. But how? In this list, we'll share some of the best toys, games, books, and more to keep your kids entertained on any cross-country road trip. After all, your kids deserve to be entertained, and you deserve to not have to hear "99 Bottles of Beer on the Wall" 27 times in a row.
Card Games
KIC-Start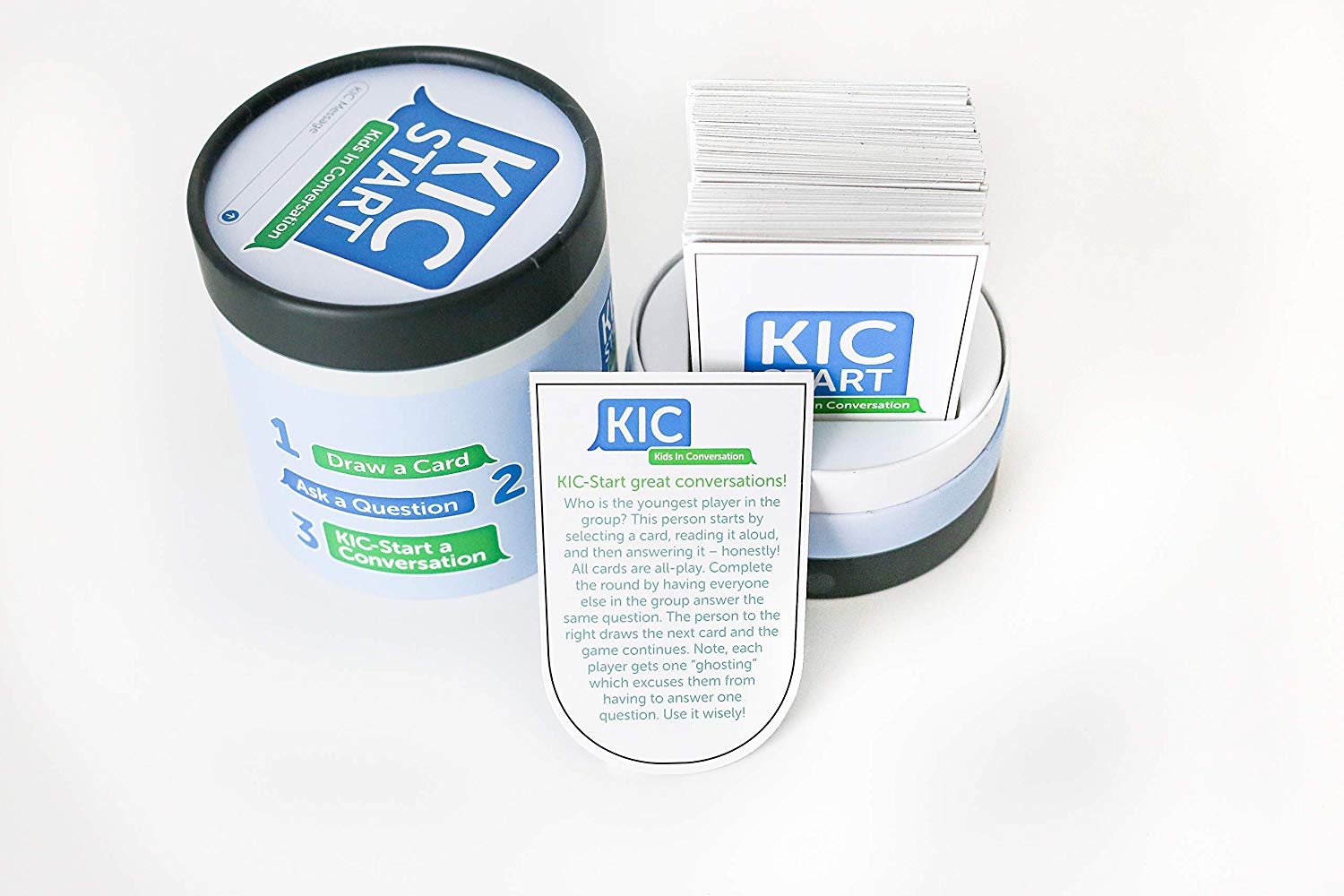 KIC-Start are get-to-know-you card games, where KIC stands for Kids in Conversation. This game is perfect for keeping children entertained on a long road trip AND encouraging the art of conversational curiosity. KIC-Start contains 150 get-to-know-you questions that everyone answers. No matter how well you know someone, you always learn more and learn something new.
Suggested by:
Monique Honaman
CEO
Contender Brands
https://www.contenderbrands.com/
Games on the Go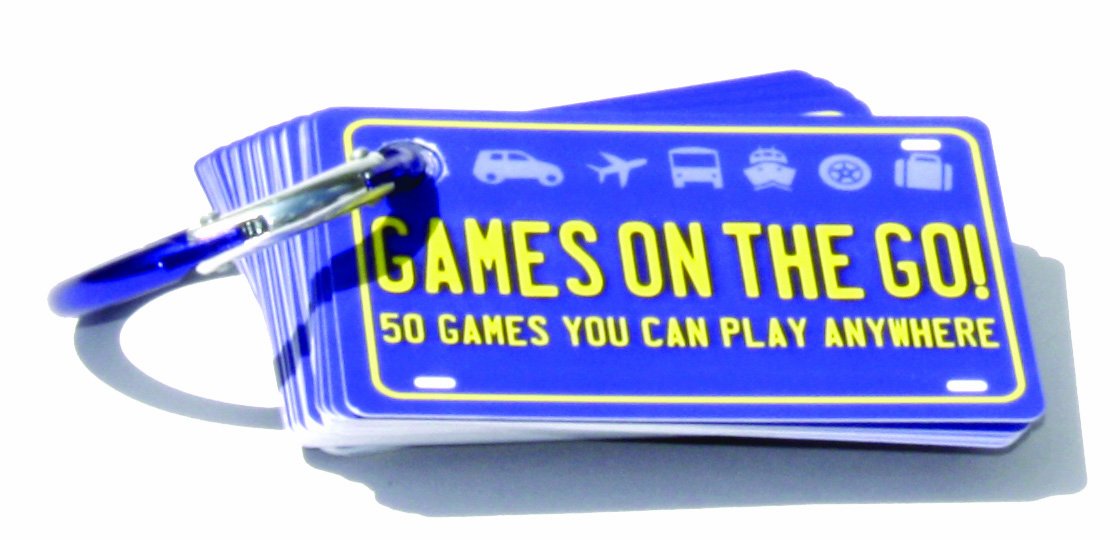 An activity to engage with the entire family is playing Games on the Go. This set of cards is full of games, trivia, memory exercises and more! You could even attach it to some activity trays.
Suggested by:
Katie Dillon
La Jolla Mom
https://lajollamom.com/
Vertellis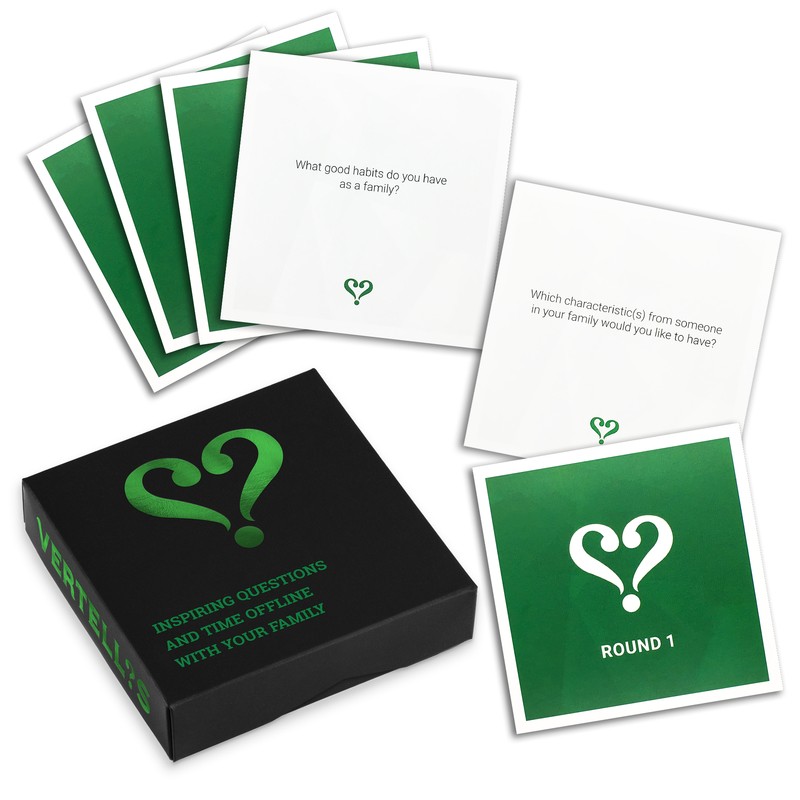 During that long family road trip or camping adventure, don't forget to grab a deck of Vertellis. Vertellis is the ultimate card game that you can look forward to playing every year. Vertellis means 'tell me more' in Dutch and the game can be played with anyone. Vertellis helps families have less small talk and more genuine conversations. Through questions that trigger memories and stories, you will get to know those closest to you in a new (deeper) way. Winning isn't the goal with Vertellis, as it is more important that you will have meaningful offline conversations with your loved ones and experience even more togetherness. With questions like "Who Has Inspired You The Most?," and "What Would You Like To Do Together More Often?"
Suggested by:
Eva Bowen
Publicist
Vertellis
https://vertellis.com/
Books, Audio Books, & Podcasts
Products for Special Needs Children
Both of these products encourage active play and work as educational tools, while eliminating screen time. They are perfect for long road trips because they will keep children calm and entertained. The products are brought to you by Abram's Nation (https://www.abramsnation.com/), a company that listens to the needs of its families and develops the innovative products they deserve.
Fidget Folder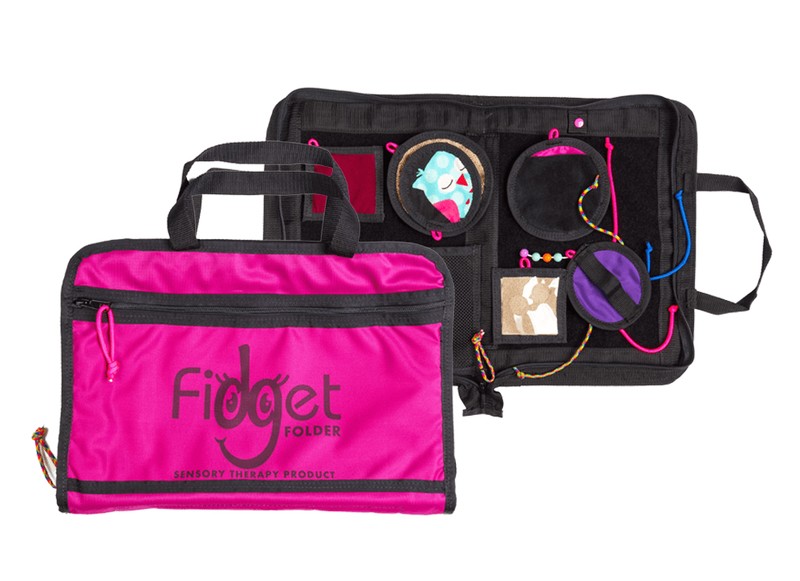 Featuring a variety of Fidget Bundles based on sensory needs, the Fidget Folder, is the world's first completely customizable, fully compact, completely transportable sensory tool.
Weight Mate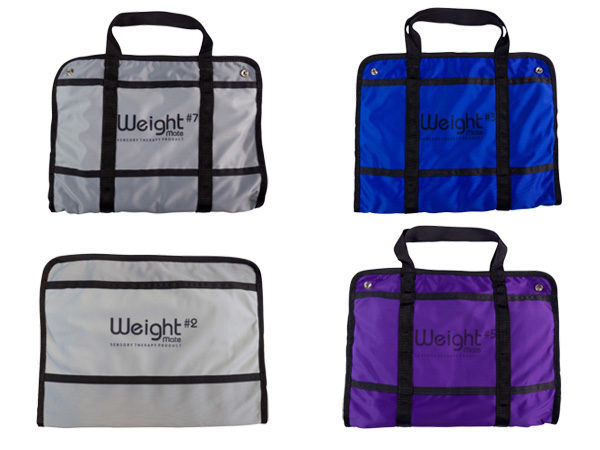 The Weight Mate is a discreet and portable weighted lap pad that provides calming weighted pressure on the nervous system for ADHD, ASD, SPD, mood disorder, depression, anxiety, dementia and PTSD. The Weight Mate can be used alone or as a companion to the Fidget Folder.
Suggested by:
Ailani Hause
Account Associate
Bolt PR
http://boltpr.com/
Miscellaneous Games and Other Ideas
Really, part of keeping kids entertained for us though is stopping enough. Almost everywhere you'd drive, there's something to see every couple of hours. A free museum? Check. Walking around a college campus? That's always fun. Part of the stops help because there is always something to take home, be it a flyer or 3 fold brochure.
Suggested by:
Mark Aselstine
Founder
Uncorked Ventures
https://www.uncorkedventures.com/
Before you leave home, grab several small objects that travel well and put them in a bag. They can be any kind of objects but as you hear the rest of the explanation, ideas will come to mind. As you're riding along give each child (one at a time) an object from the bag with the request that this child come up with a story about her or his sibling and this object. Repeat by giving each child and each adult an object and requesting a story. Don't show the objects in advance of giving one out. The story cannot be a true story. You're not looking for something that actually happened. You're looking for something silly that may have the sibling using the object in an unexpected way. Videoing part of the story and re-playing it later has proven great fun!
Suggested by:
Sandra Dee Hoffman
President
Children's Concierge, LLC
http://www.childrensconcierge.com/
We have five kids, we love road trips and we don't bring any electronics for the ride. We keep a bag of games and activities at the ready in the car so we're always prepared. We keep Mad Libs (always a hit), individual whiteboards and markers, Old Maid/Crazy Eights, and handheld puzzles (they have them tips these little boards to get tiny balls into little holes). We also have a scavenger hunt game and car bingo. We also give them each their own snack bag that they have to manage on the trip so they aren't constantly asking for snacks!
Suggested by:
Lisa Van Loo
Mom Blogger
Raising Outdoor Kids
https://raisingoutdoorkids.com/
Be sure to bring a variety of inexpensive items - both technical and non-technical - for kids to do on road trips. Consider taking out 1 thing per hour to keep kids busy. That can include things like:

craft supplies - pick up items like pipe cleaners at a dollar store or Klutz makes lots of great kits
washable window markers - play games like tic tac toe or write messages to other cards
The Kids Book of Questions - should inspire discussions for the whole family

Want to encourage good behavior at the same time? Consider putting a clothespin representing each child on the car visor. If a child misbehaves, their clip comes down and they miss out on the next treat or gift.
Suggested by:
Shannon Albert
Owner
WDW Prep School, a site that specializes in Disney World travel planning for families
https://wdwprepschool.com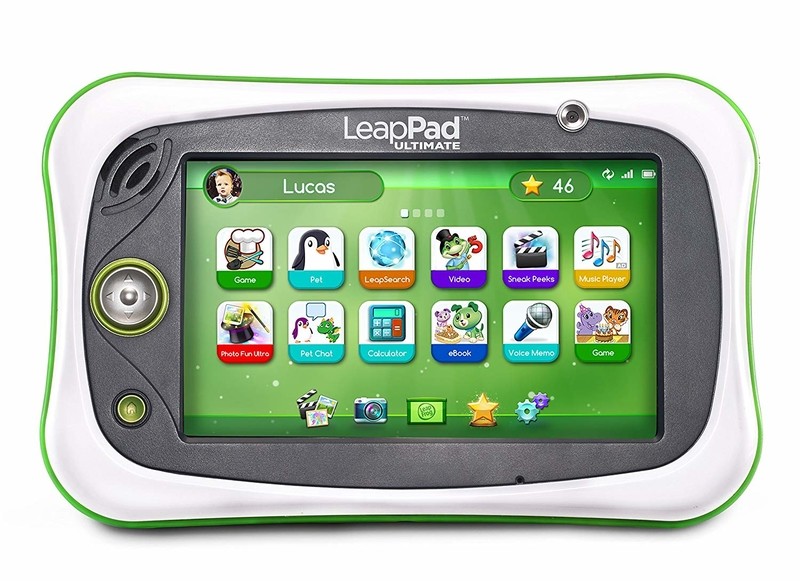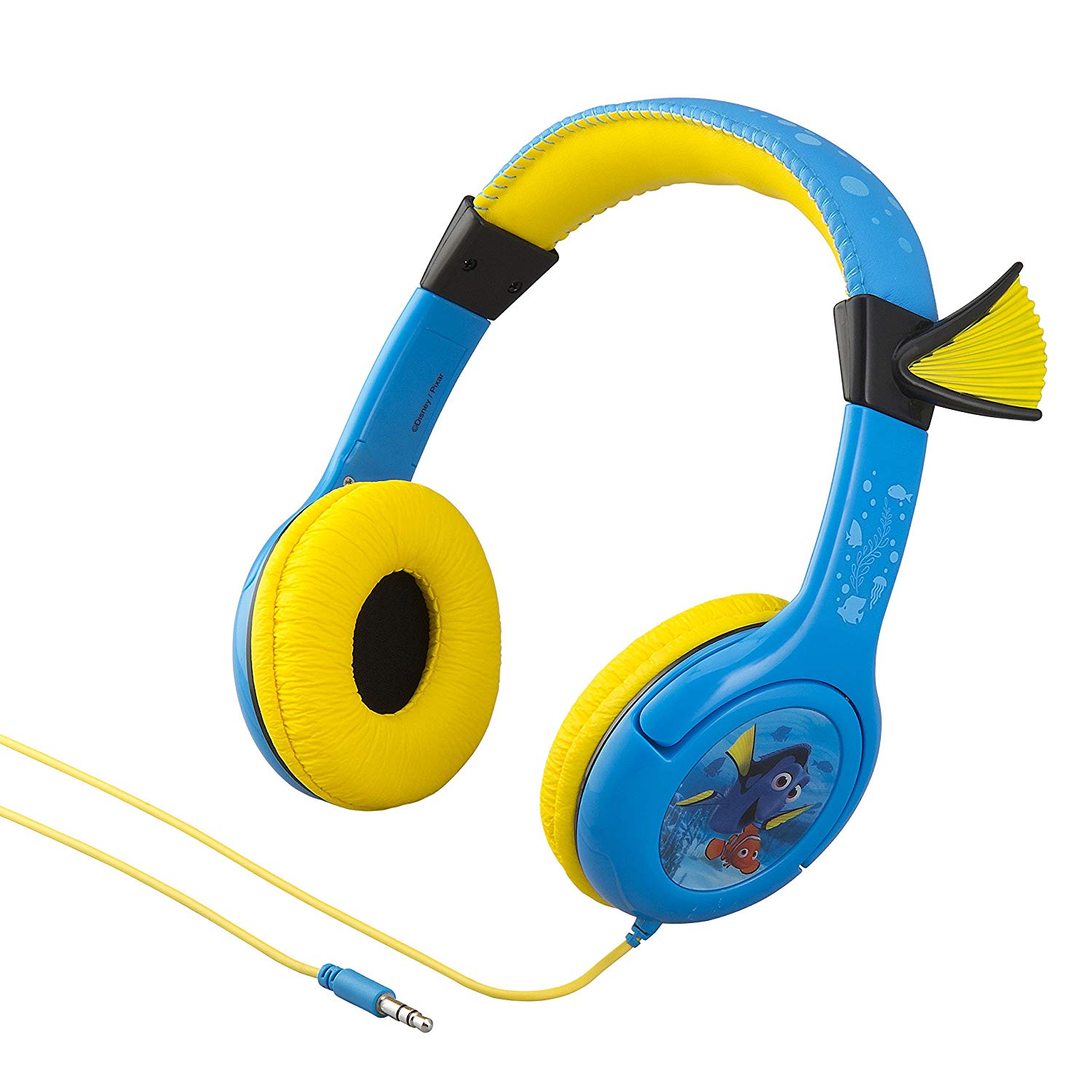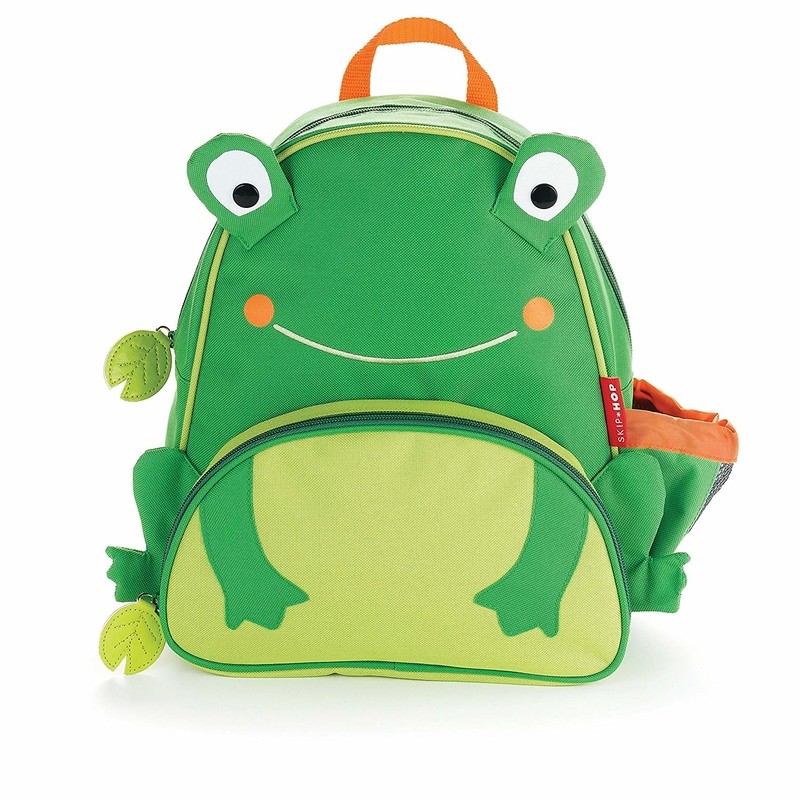 A magnetic metal baking sheet taken along on a car trip will allow children to play with magnetic toys during the ride. Word search puzzles are good for keeping older passengers occupied on long trips. Kids can be given a check-off sheet for spotting car tags from all 50 states (or different counties within a state).
Tangela Walker-Craft
Blogger
Simply Necessary Inc
https://simplynecessaryinc.wordpress.com
Games
Playing games like alphabet and state license plates can keep older children entertained. To play alphabet, you have to find all the letters of the alphabet in order to win. You can split the car into two teams or play as a group.
The object of state license plates is to see license plates from all 50 states. Michigan, Alaska, and Hawaii are some of the hardest to spot, so you could adjust the game depending on where you are driving. You could set specific points for each state and set a time limit to see which team can get the most points.
For older children who can spell, Ghost is a great game. Each player says a letter that could spell a word, but doesn't complete a word. If you say a letter that completes the word, you lose.
Surprises
Especially with younger children, it can be a great idea to have a few special surprises as a last resort. These can be favorite treats or snacks that you don't purchase often. They can also be crosswords, logic puzzles, coloring books, or other quiet games. These can be a great motivator or doled out at specific increments of the drive.
Suggested by:
Alice Stevens
Content Management Specialist
Best Company
https://bestcompany.com/
Children can become antsy on a road trip. To plan ahead, pack a snack bag or lunchbox with items such as string cheese, grapes, baby carrots, apple slices, and animal crackers. These are easy snacks that kids can eat themselves in the backseat. Plus, they are not too messy. Also have toys available in the seat pocket such as baby dolls, play dough, or even a water coloring book. Make sure that you have a DVD player with a funny DVD ready to go, so your children will remain entertained while you drive. Make sure it's charged and plugged in before driving. Also, factor in periodic bathroom breaks, so everyone can get a little space. Another tip, sing along to child appropriate songs. Teaching your children a song in the car is a very fun way to bond and build positive skills.
Suggested by:
Katie Ziskind, LMFT, RTY500
Owner
Wisdom Within Counseling
http://wisdomwithinct.com/
1. Homemade activity packs: "Make your own! Purchase a large dollar store pencil case and fill it with fun activities to keep your little ones busy and quiet. It can include stickers, post-it notes, stamps, crayons, scrap pieces of paper, etc."
2. Car Games: "Play some car games or encourage multiple children to play together so that you can focus on the road. I spy, the licence plate game, etc."
3. Children's music: "Be sure to bring your child's favourite CD to listen to. If they are singing, they aren't fighting! And if it's distracting, get them an old MP3 player or CD player so they can plug headphones in."
4. Backseat organizers: "These things will save you! Fill them with small games, books, snacks, tissues, wipes, etc. Easy access for children to get the things they really want."
5. Books on tape: "Bring a selection of different CDs or audio files you downloaded of your child's favourite books. Even better, record yourself reading their favourite bedtime stories."
Suggested by:
Stephanie Leclair
RECE and Curriculum Developer
Tiny Hoppers
https://www.tinyhoppers.ca/
1. Before road trips I like to stop at the store and pick up something new. Think about it. Children are excited to open something new- I usually don't even bring it up until we are on the road. Reading directions is added bonus that keeps them occupied for a wee bit longer.
2. I also enjoy a game we call numbers... similar to I spy. We all have to look for numbers 1-20 in order on the highway, you can use any number you see as long as it is not in the car (except for little ones just learning numbers).
3. I also enjoy singing. I can't, but I enjoy it. Choose a word like"love" or a theme like "weather" and see how many songs/verses of songs,you can sing that fit the category..For example What's love got do with it by Tina Turner Love me Tender by Elvis You only have to sing the verse with that includes the topic.
4. I love to travel and am always looking for ways to cut expenses so I can travel more. I found that when I pack lunch in a cooler- and have my daughter and her brother (5 years younger) have the responsibility for MAKING everybody's sandwich, getting the drinks, and snacks they work together and in harmony…
5. There is always the quiet game for a few minutes of peace
6. Nintendo switch is nice because you can also hook it up to the TV when you arrive at your destination and allows for multiple players at once both in the car and at home.
7. I went on a picnic...Have the children bring an item to the "picnic"using sequential letters of the alphabet
8. Popcorn storytelling. Start a story with 1 or 2 lines and then have someone pick up to add to the story.
9. This was a hand jive game I played as a kid but adapted to the car with my 13 year old and her friends you sing "Hands up to 85 (clap clap)gonna get (clap clap)names of (clap clap)girls (or boys, or cars etc...)(clap clap)no hesitation (clap clap)no concentration (clap clap)two a piece (clap clap)and no repeats (clap clap)Starting with (clap clap)the name of the person who will begin (you can plan this, or it can be a surprise)Everyone keeps going naming the names of the topic with a clap in between Person 1 Alicia (clap clap), Colleen (clap clap)Person 2 Danielle (clap clap) Megan (clap clap)
10. Although not a game, movie or toy, parents should prepare themselves. Children are naturally inquisitive, talkative, noisy, and have short attention spans. DO NOT PLAN for a quiet drive. Expecting a little chaos will help you adjust and be mentally prepared for what's to come.
Johnna Ithier
Founder and Owner
SpeakLife
https://www.johnnaithierspeaklife.com/
Here are our top ways to keep kids entertained on a long road trip:

If you're travelling with multiple children, it might be worth buying some earphone splitters, which let several people listen to a single device at one time.

iPad: Even if you're trying to cut down on screen time, there's no denying the winning appeal of watching movies and cartoons on iPad. Just make sure you set a time limit, provide headphones for the kids and place the iPad somewhere they can all see it, so as to avoid fights.

Alphabet game: Challenge the kids to a race to find each letter of the alphabet, in order. The letters have to be outside the car (i.e. on billboards, license plates, road signs, etc.). Whoever reaches Z first wins.

For an added challenge, see if you can do the alphabet backwards!

Celebrity game: One person starts by saying the name of a celebrity, e.g. Tom Cruise. The next person has to think of another famous person whose first name begins with the first letter of the previous person's last name. So taking Tom Cruise as an example, the next person would have to say a celebrity whose first name begins with C.

The beauty of this game is that there are no winners or losers, and it continues on until everyone gets bored.

Make up a story: Tell a collaborative, nonsensical story by taking turns saying one word. Throw off the other players by choosing an unexpected word to come next, e.g. if the story so far is "Once upon a," you can say something surprising like "pizza". Guaranteed giggles all around!

21 questions: One player in the car thinks of a person. The other players take turns asking 21 yes or no questions to try and find out who the person is. If someone gets the answer right within 21 questions, they get a point. If no one answers, the other player gets a point. Play to 10 points!

Toys: Depending on the age of your kids, old-fashioned toys still work a charm. Bring along some activities like sticker books, colouring books and word searches. You can also bring Play-Doh and challenge the children to create certain animals or shapes. The possibilities are endless!
Suggested by:
Sasha Yanshin
Founder
Lazy Trips
https://lazytrips.com/
Let's break this down into 2 camps of kids - toddlers and kids of reading age.

Sorry to throw some shade on toddlers but by nature they have the attention span of, well, a toddler. Thank god for that contraption which I call the "strap and trap 'em". Yup, the best invention of 1962 was the car seat. There's no escape route for them but you should be ready for some crying and wiggling after you hit the 2-hour mark. Pull over and stretch both your legs!

Here are my 4 steps to keep your toddler entertained on a road trip as well as maintain your sanity!

Step 1 - Place towels under the car seat and the adjacent area. You will have a mess to clean up with crumbs and juice box spills.

Step 2 - Make sure you have disposable wipes to clean sticky fingers, chins and car parts.

Step 3 - Have healthy and low sugar treats packaged in colorful containers - cheerios, sliced turkey deli meat, cubed cinnamon bread, thawed frozen peas, sippy cup with water, etc.

Step 4 - Pack plenty of toys - toys that hook onto the car seat. Some favorites are magnetic puzzles, reusable sticker sets, and a learning tablet that mimics your adult tablet.

Step 5 - This is an option and might not go over well with a fellow traveler. Have them sit in the back seat with your toddler to be the ultimate entertainment for a long road trip!

Kids of reading age are the easiest to keep entertained on a long road trip. Limit the amount of time they spend on a video.

Engage them in word games. Shout out countries using the letters of the license plate. For example, CSN could be Canada, Sweden, Norway. A variation could be listing states, state capitals and cities. Another fun game is to connect the first and last names of famous people. The first person starts by naming, for example, Bill Gates. The second person follows with George Washington and the third names Walt Disney, and so on.
Suggested by:
Nicholas Christensen
Founder Lottery Critic
https://www.lotterycritic.com/
So next time you and your family head out on the highway, remember you can have all the fun of a road trip with none of the annoying "Are we there yet?" whines or sibling wrestling matches. All you need to do is keep the kiddos entertained and as we hoped this list has shown you, entertainment on the road is far from an impossible feat. Books, games, activities, and more can bring so much fun to the backseat your kids may never want to get out!