With a high-performance air intake under your hood, you'll be ready to dominate the highways and the tracks. Our cold air intakes do away with the restrictions inherent in your stock system, so vastly more oxygen can rush into your cylinders. This oxygen helps you get even more combustion out of every stroke, boosting your horsepower, acceleration, and efficiency. Of all the performance intake brands out there to choose from, Injen and AEM are two of the leaders. Check out the following comparisons between AEM and Injen Air Intakes and find the right system for your particular needs.
Injen Intake Systems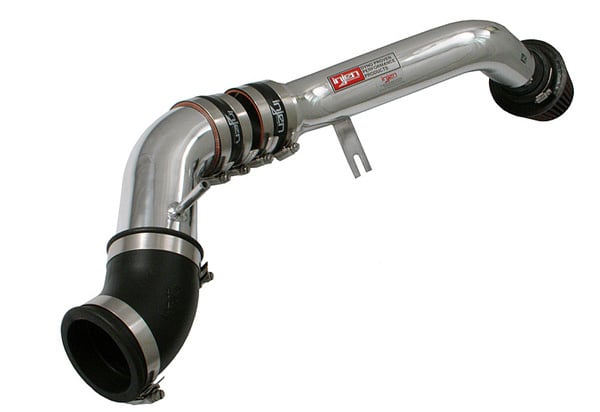 Injen Air Intakes are known for their awesome air flow, optimized air/fuel ratios, and superior build quality. They're availalbe in several designs, from the Injen RD Cold Air Intake to the efficient Injen Short Ram Air Intake. Every intake they build is crafted from strong, lightweight, and rust-resistant T-6061 aluminum, and many are available in your choice of either a glossy Polished or Black finish. Every Injen PowerFlow Intake system features sophisticated tuning that provides the highest torque and horsepower gains for your particular engine. This makes for an incredibly fast throttle response, fierce acceleration, and full-band power gains.
Injen Intakes are easy to install, thanks to their custom designs and complete hardware that's included with every kit. Each kit also includes a high-flow, reusable cotton-gauze air filter that keeps your air supply clean with minimal restrictions. Injen Intakes are also backed with a Lifetime Warranty, so you can count on your system as long as you own your vehicle.
AEM Air Intakes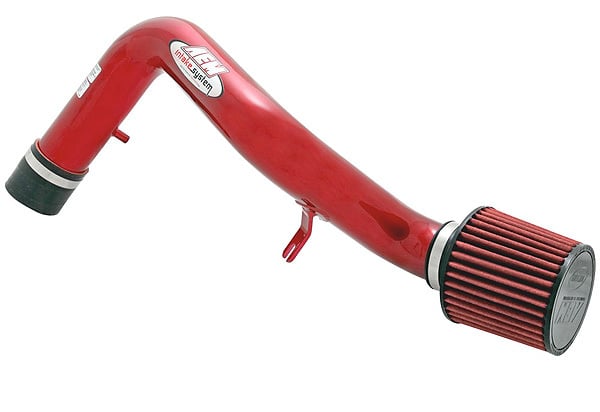 With over a quarter-century of experience, AEM truly knows the ins and outs of air intake design. AEM Air Intakes are designed to extract true racing performance from your engine, with hi-tech, high-flow features that provide unprecedented air flow. AEM Cold Air Intakes feature true mandrel-bent pipes, which means the pipe's diameter stays the same through the bend. This lets the air flow smoothly and quickly, without any restrictions or changes of pressure.
Choose from a variety of AEM Intake styles, including the AEM Short Ram Intake and the Brute Force Air Intake. For extra versatility, go with the AEM Hybrid Intake - this intake includes a removable section of tube so you can use it as either a cold air or short ram intake. Whatever system you go with, it will come with one of AEM's high-performance DryFlow air filters, which provide ample air flow and protection from dust and debris. Plus, each kit is backed with a Lifetime Warranty.
Injen or AEM - What's The Right Air Intake For Your Vehicle?
When deciding between a AEM or Injen intake, there are a few factors to consider such as your driving style and your budget. The following chart lays out some of the brand-wide features side-by-side so you can make a direct comparison. We also offer Air Intake Reviews, written by our customers who've had direct experience with these products. Plus, if you have any other questions, check out our Air Intake FAQ or call our knowledgeable customer service staff at 800-663-1570.
| | | |
| --- | --- | --- |
| | | |
| Starting From | $91.85 | $148.15 |
| Materials | 6061 Aluminum | 6061 Aluminum |
| Styles | Cold Air, Short Ram, Brute Force, Hybrid, Dual Chamber | Cold Air, Short Ram, PowerFlow |
| Finishes | Polished, Red, Blue, Gunmetal Grey, Titanium Powder-Coat | Polished, Black |
| Available Accessories | None | Air Filters, Forced Induction |
| Warranty | Lifetime | Lifetime |
| Shipping | FREE | FREE |
| | | |